EYE PowerVeg T5 (660nm) 2 Foot
Dec 22, 2018
Products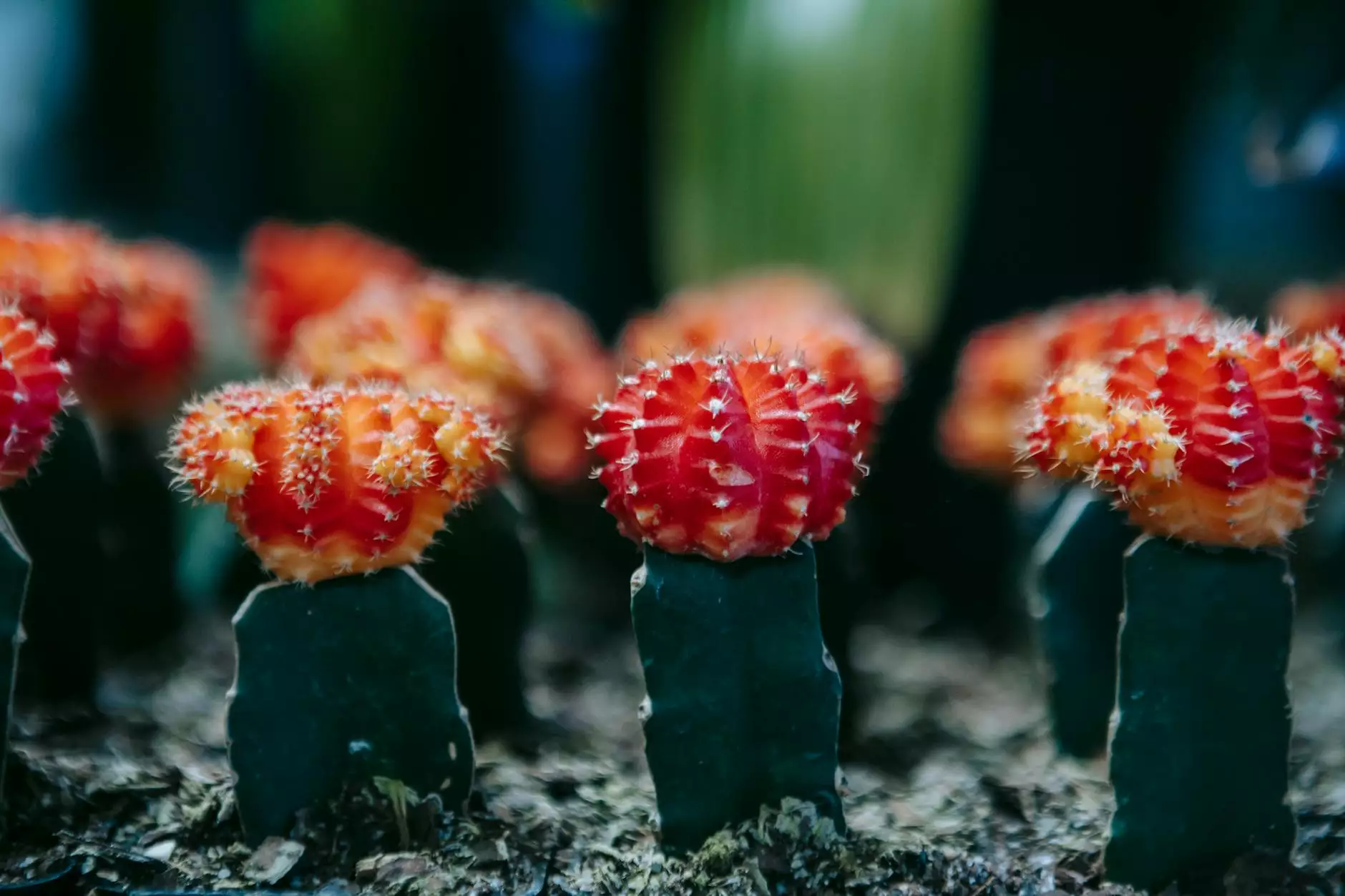 Revolutionize Your Plant Growth with EYE PowerVeg T5 (660nm) 2 Foot Light
Welcome to Grow Your Own, the leading destination for high-quality gardening products. Are you looking to supercharge your plant growth? Look no further! Introducing the highly efficient EYE PowerVeg T5 (660nm) 2 Foot grow light.
Unleash the Power of 660nm Light Wavelength
When it comes to supporting optimal plant growth, the EYE PowerVeg T5 (660nm) 2 Foot light has got your back. Harnessing the power of the 660nm light wavelength, this innovative grow light provides your plants with the specific light spectrum they need to thrive. Whether you are a beginner gardener or an experienced pro, the EYE PowerVeg T5 (660nm) 2 Foot light will take your gardening to new heights.
Benefits of Choosing EYE PowerVeg T5 (660nm) 2 Foot Light
Enhanced Photosynthesis
The EYE PowerVeg T5 (660nm) 2 Foot light stimulates photosynthesis, the process essential for plant growth. By providing the ideal light spectrum, it ensures your plants can efficiently convert light into energy, resulting in robust growth, increased yields, and vibrant blooms.
Accelerated Plant Development
Get ready to witness accelerated plant development like never before. The EYE PowerVeg T5 (660nm) 2 Foot light promotes faster root growth, stronger stems, and overall plant vigor. Whether you are growing fruits, vegetables, herbs, or flowers, this grow light will help your plants reach their full potential in record time.
Energy Efficiency
At Grow Your Own, we understand the importance of eco-friendly gardening solutions. The EYE PowerVeg T5 (660nm) 2 Foot light not only delivers remarkable results but also saves energy. With its high efficiency and low power consumption, you can enjoy substantial energy savings while giving your plants the light they need to flourish.
Easy Installation and Versatility
Designed with convenience in mind, the EYE PowerVeg T5 (660nm) 2 Foot light is easy to install and suitable for various growing setups. Whether you have a small indoor garden or a larger greenhouse, this versatile grow light can adapt to your needs. Its compact size and lightweight design make it a perfect choice for any gardening enthusiast.
Why Choose Grow Your Own for Your Gardening Needs?
When it comes to selecting the best gardening products, trust Grow Your Own as your go-to source. Here's why:
Wide Range of Premium Products
At Grow Your Own, we offer a wide range of premium-quality gardening products to meet the unique needs of every gardener. From grow lights to soil amendments, we pride ourselves on sourcing only the best products to ensure your plants thrive.
Expert Advice and Support
Our team of gardening experts is passionate about helping you succeed. We provide expert advice and support, offering valuable insights and tips to optimize your gardening experience. Feel free to reach out to us with any questions or concerns you may have.
Great Deals and Fast Shipping
At Grow Your Own, we believe in delivering exceptional value to our customers. We offer great deals on our products, ensuring you get the best prices without compromising on quality. Additionally, our fast shipping ensures your gardening essentials reach your doorstep in no time.
Conclusion
For unmatched plant growth and vibrant blooms, choose the EYE PowerVeg T5 (660nm) 2 Foot grow light from Grow Your Own. Revolutionize your gardening experience and witness amazing results. Don't settle for less when it comes to your plants' well-being. Shop now and start enjoying the benefits of this high-end grow light!