GroPro Mesh Bottom Pot (10) - Cultivate Colorado
Apr 4, 2019
Products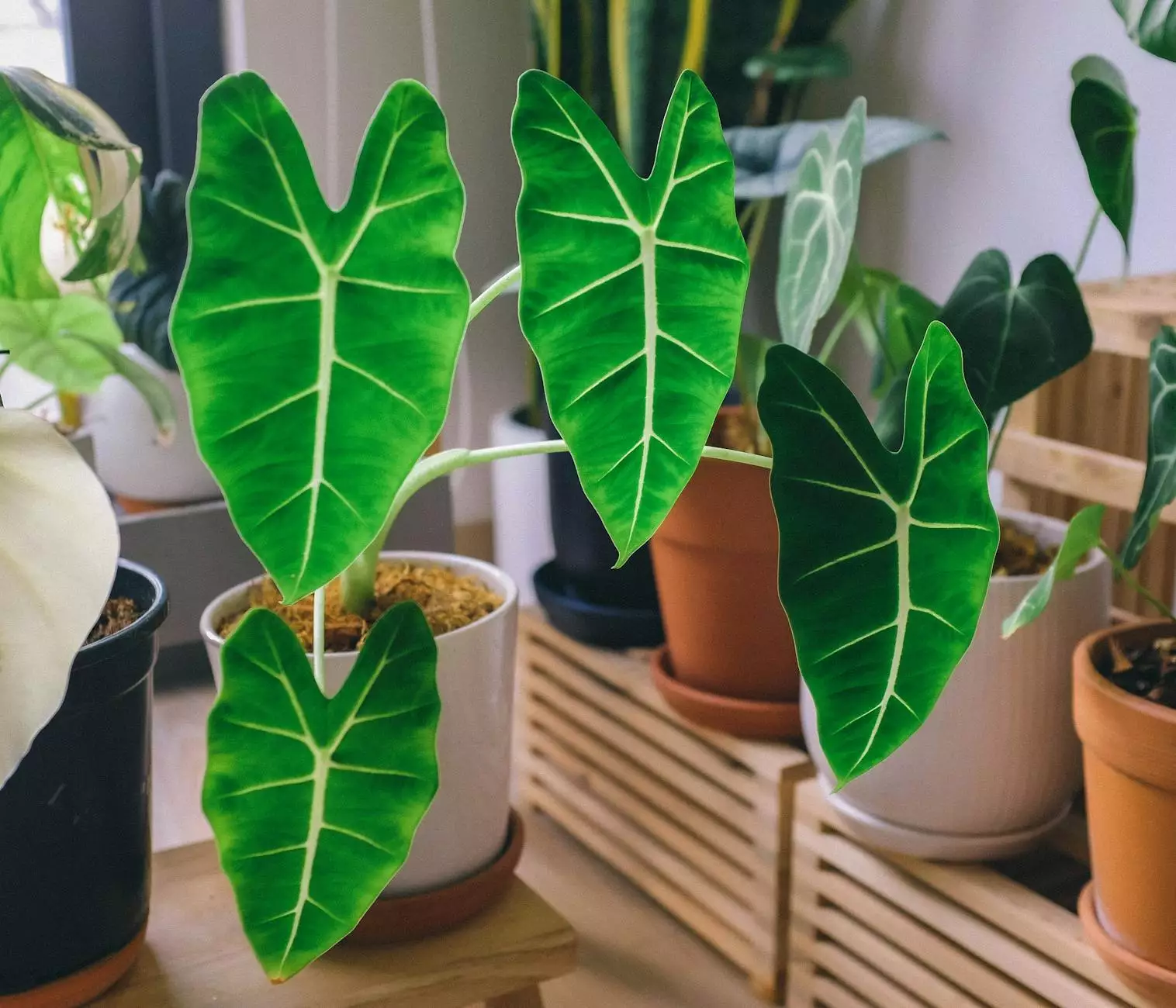 About Grow Your Own
Welcome to Grow Your Own, your go-to source for all your gardening and cultivation needs. We specialize in providing high-quality products and expert advice to help you achieve your gardening goals. Whether you are a beginner or an experienced gardener, we have everything you need to succeed.
Introducing GroPro Mesh Bottom Pot (10)
Discover the ultimate solution for your gardening needs with the GroPro Mesh Bottom Pot (10) from Cultivate Colorado. Our premium black mesh pots are designed to promote healthy root growth and provide optimal drainage for your plants.
Unmatched Quality
At Grow Your Own, we believe in providing our customers with the highest quality products. The GroPro Mesh Bottom Pot (10) is made from durable and sturdy materials that can withstand the demands of indoor and outdoor gardening. With its black mesh design, it allows for proper aeration and prevents water logging, ensuring that your plants stay healthy and thriving.
Optimal Root Growth
The mesh bottom of the GroPro Pot allows for excellent root ventilation, promoting robust root development. This is crucial for ensuring your plants receive the necessary nutrients and oxygen. The result is stronger, healthier plants that have a higher resistance to diseases and pests.
Superior Drainage
Proper drainage is essential for preventing water accumulation, which can lead to root rot and other plant health issues. The GroPro Mesh Bottom Pot (10) excels in this aspect, allowing excess water to drain easily and preventing the roots from becoming waterlogged. This ensures that your plants receive just the right amount of moisture, preventing overwatering and water-related problems.
Why Choose GroPro Mesh Bottom Pot (10) from Cultivate Colorado?
Expertly designed: The GroPro Mesh Bottom Pot (10) is expertly designed to meet the needs of both beginner and experienced gardeners. Its innovative mesh bottom offers a convenient and effective solution for cultivating healthy and thriving plants.
Premium quality: Made from high-quality materials, the GroPro Mesh Bottom Pot (10) is built to last. It can withstand the rigors of gardening, ensuring that you can enjoy its benefits for seasons to come.
Versatility: Suitable for both indoor and outdoor use, the GroPro Mesh Bottom Pot (10) is perfect for all types of plants, including flowers, herbs, veggies, and more. Its versatile design makes it a must-have for any gardening enthusiast.
Eco-friendly: The GroPro Mesh Bottom Pot (10) is made from eco-friendly materials, ensuring that your gardening practices align with sustainable principles. Choose this pot to not only enhance your gardening experience but also contribute to a greener planet.
Enhance Your Gardening Experience with Grow Your Own
At Grow Your Own, we are passionate about helping gardeners like you succeed. With our extensive range of gardening supplies, tools, and accessories, we aim to provide you with everything you need to cultivate your own oasis. From planting to harvesting, we've got you covered.
Unparalleled Customer Service
We take pride in delivering exceptional customer service and providing expert advice to help you make informed decisions. Our knowledgeable team is always ready to assist you with any queries or concerns you may have.
Shop the GroPro Mesh Bottom Pot (10) Now
Experience the difference that the GroPro Mesh Bottom Pot (10) can make in your gardening journey. Visit Grow Your Own today and browse our extensive selection of high-quality gardening products. Take your gardening to the next level with Grow Your Own.