Quick Kill - Pest & Disease Control
May 25, 2020
Pest Control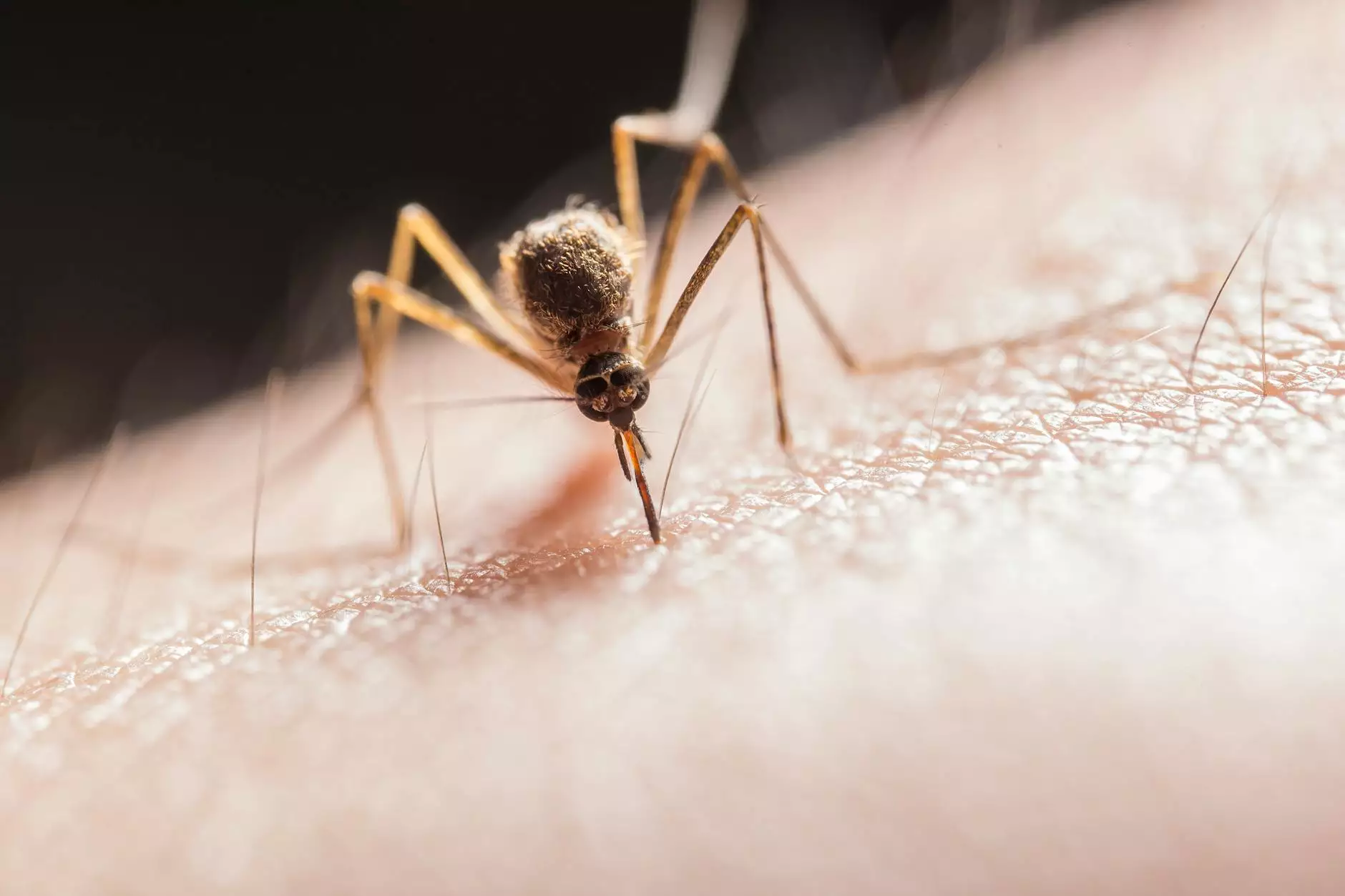 Introduction
Welcome to Grow Your Own, where we believe in the joy of gardening and the satisfaction of growing your own plants. However, we understand that pests and diseases can wreak havoc on your beloved garden. That's why we proudly present Quick Kill, our powerful solution for pest and disease control.
The Importance of Pest & Disease Control
Gardening is an art, and like any form of art, it requires care and attention to detail. One of the most challenging aspects of maintaining a healthy garden is dealing with pests and diseases. These unwanted intruders can hinder plant growth, damage your crops, and even destroy your garden entirely. Effective pest and disease control is crucial to ensure that your plants thrive and reach their full potential.
The Quick Kill Advantage
Quick Kill is a revolutionary product that has been masterfully formulated to protect your garden from pests and diseases. Our team of experts has carefully selected the finest ingredients, combining science and nature to create a potent solution that delivers exceptional results. When you choose Quick Kill, you are choosing a product that is safe, efficient, and trusted by gardeners worldwide.
Key Features:
Advanced Formulation: Quick Kill's advanced formulation targets a wide range of pests and diseases, providing comprehensive protection for your garden.
Fast-Acting: Say goodbye to long waiting periods. Quick Kill works quickly to eliminate pests and diseases, allowing your plants to thrive without delay.
Easy to Use: With its user-friendly application, Quick Kill ensures hassle-free pest and disease control, making it suitable for both seasoned gardeners and beginners.
Safe for Plants and the Environment: Quick Kill is gentle on your plants while being tough on pests and diseases. Unlike harsh chemicals, our product is environmentally friendly, promoting sustainability and biodiversity in your garden.
Long-Lasting Protection: Quick Kill's powerful formula provides long-lasting protection, reducing the need for frequent reapplication. Your garden stays healthy and vibrant, season after season.
Effective Pest Control
Quick Kill targets a wide range of garden pests, ensuring that your plants remain unharmed. Whether you're dealing with aphids, caterpillars, slugs, snails, or other common pests, Quick Kill tackles the issue head-on, providing an effective and reliable solution. By eliminating these pests, your garden can flourish, and your plants can grow strong and healthy.
Comprehensive Disease Control
In addition to pest control, Quick Kill also offers comprehensive disease control. Plant diseases can be truly devastating, as they have the potential to wipe out entire crops. Our product combats various diseases, including powdery mildew, blight, rot, and other common plant ailments. With Quick Kill, you can protect your garden from these destructive diseases, ensuring your plants stay vigorous and disease-free.
How to Use Quick Kill
Using Quick Kill is simple and straightforward. Follow these steps to effectively control pests and diseases:
Identify the Problem: Observe your plants carefully to identify signs of pests or diseases. Look for unusual spots, discoloration, wilting, or chewed leaves. This will help you determine the extent of the issue.
Prepare the Solution: Mix the appropriate amount of Quick Kill concentrate with water according to the instructions provided. Use a clean sprayer or watering can for easy application.
Apply the Solution: Spray or water the affected plants thoroughly, ensuring the solution reaches all parts of the plant, including the undersides of leaves. For best results, apply Quick Kill during the cooler hours of the day.
Monitor and Repeat: Monitor your plants regularly to assess the effectiveness of the treatment. If necessary, repeat the application after a recommended period to maintain continuous protection.
The Grow Your Own Difference
At Grow Your Own, we are dedicated to providing high-quality products and exceptional customer service. We understand the challenges faced by gardeners and aim to empower them with effective solutions. With Quick Kill, you can trust that you are using a product that has been carefully crafted to meet your needs.
Conclusion
Don't let pests and diseases dampen your gardening experience. Take control with Quick Kill, the ultimate solution for pest and disease control. Discover the difference it can make in your garden and unlock the true potential of your plants. Trust Grow Your Own to provide you with reliable products that give you the edge in maintaining a healthy and thriving garden.