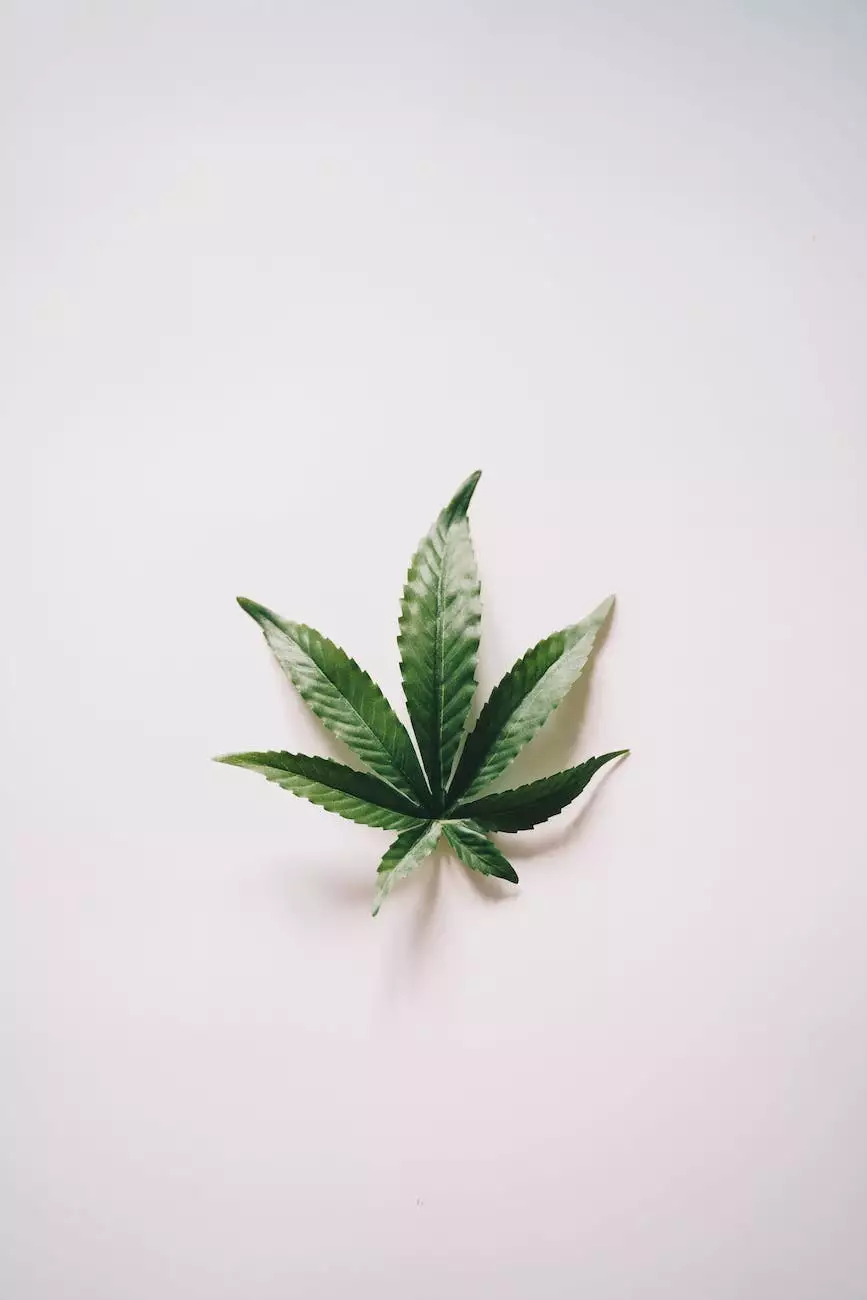 Introduction
Welcome to Grow Your Own, your one-stop destination for all your indoor and outdoor gardening needs. In this section, we will delve into the world of Terpenez - the revolutionary line of nutrients and fertilizers that will elevate your growing experience to new heights.
The Power of Terpenez
Terpenez is a cutting-edge range of nutrients and fertilizers specifically formulated to enhance the growth, aroma, and flavor of your plants. Whether you are a professional cultivator or an enthusiastic hobbyist, Terpenez offers a unique blend of ingredients that will optimize your plant's potential and yield.
Achieve Optimal Results
With Terpenez, you can achieve exceptional results, no matter the type of plant you are cultivating. Our scientifically developed formulas work in synergy with your plants' natural processes, ensuring vigorous growth and exceptional quality.
Unleash Aromas and Flavors
Terpenez understands the importance of aromas and flavors when it comes to your garden produce. Our carefully crafted blends focus on unlocking and enhancing the unique terpene profile of your plants, providing a sensory experience like no other.
Why Choose Terpenez?
Exceptional Quality: Terpenez is meticulously crafted using only the highest quality ingredients, ensuring that your plants receive the best nutrients available in the market.
Scientifically Formulated: Our team of experts combines scientific research with extensive testing to create formulas that are tailored to optimize your plant's growth, health, and flavors.
Increased Yield: Terpenez is designed to improve plant vigor, resulting in larger yields and a more abundant harvest.
Easy to Use: Our user-friendly instructions make it simple to incorporate Terpenez into your existing feeding regimen.
Versatile Range: Terpenez offers a comprehensive range of products suitable for various growing mediums, ensuring compatibility with your unique gardening setup.
Proven Results: Trusted by professional growers worldwide, Terpenez has a track record of delivering outstanding results in all types of cultivation environments.
Experience the Terpenez Difference
Terpenez is more than just a nutrient line; it's a strategic investment in your gardening success. By choosing Terpenez, you are ensuring that your plants receive the best care, resulting in healthier, more robust growth, and abundant harvests.
Customer Testimonials
"Using Terpenez has revolutionized my growing process. The aromas and flavors are unparalleled, and my yield has increased significantly. I highly recommend Terpenez to every grower out there." - John Doe, Professional Cultivator
Shop Terpenez at Grow Your Own
Now that you understand the power of Terpenez, it's time to take your gardening to the next level. Visit Grow Your Own, your trusted partner for all your gardening needs, and explore our wide range of Terpenez products. With our convenient online store, you can easily browse, select, and order Terpenez nutrients and fertilizers from the comfort of your home.
Terpenez is the secret behind many successful gardens worldwide. Don't miss your chance to unlock the full potential of your plants. Shop Terpenez at Grow Your Own today!
Conclusion
Terpenez nutrients and fertilizers are designed to transform your gardening experience, ensuring optimal growth, enhanced aromas, and rich flavors. With Terpenez, you can achieve outstanding results and unlock the full potential of your plants. Don't settle for ordinary, elevate your gardening game with Terpenez.