Propagation - Cultivate Colorado
Aug 27, 2022
Cloning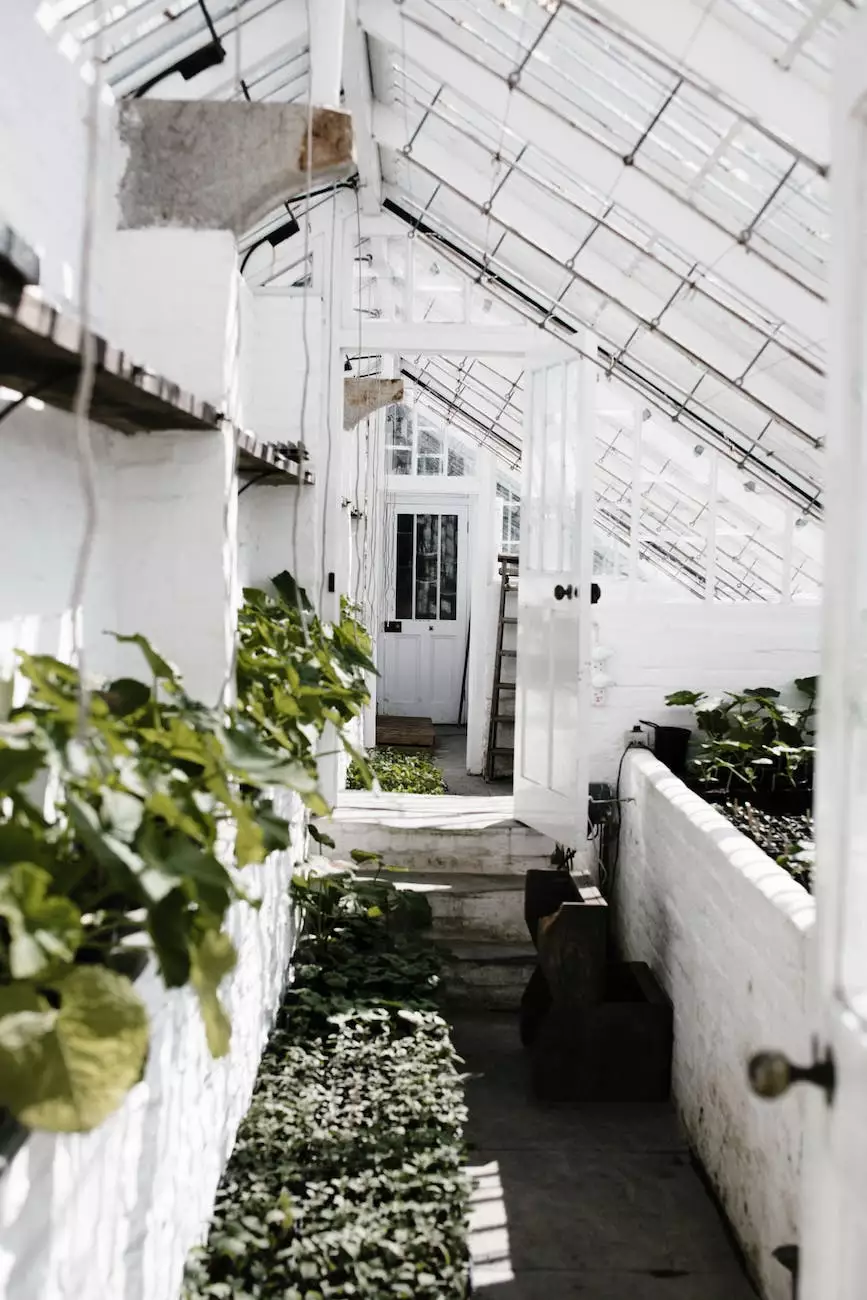 Introduction to Propagation
At Grow Your Own, we understand the importance of successful plant propagation for every gardener. Whether you are a beginner or an experienced cultivator, our collection of cloning and seed starting products will provide you with the necessary tools to achieve outstanding results in your gardening endeavors.
The Benefits of Propagation
Propagation allows you to create new plants from existing ones, ensuring a continuous and abundant supply of your favorite species. By propagating your plants, you have the opportunity to preserve unique genetics, develop disease-resistant varieties, and control the growth and health of your garden.
Cloning Products
Our cloning products are carefully designed to simplify the process of asexual reproduction, enabling you to create exact genetic replicas of your favorite plants. With our range of cloning gels, hormones, and rooting mediums, you can ensure strong root development, healthy growth, and a high success rate in cloning your cherished specimens.
Cloning Gels
Our selection of cloning gels features advanced formulas that stimulate root growth and enhance the vigor of your clones. These gels contain essential nutrients and hormones that promote rapid root development, resulting in robust and healthy plants. Whether you are cloning herbs, flowers, or trees, our cloning gels are the perfect choice for achieving professional-grade results.
Cloning Hormones
For gardeners looking for an extra boost in their cloning efforts, our cloning hormones provide the necessary stimulation for root initiation and growth. These hormones help activate natural processes within the cutting, encouraging the development of new roots and ensuring the establishment of a healthy root system. Choose from our range of cloning hormones to enhance the success of your cloning projects.
Rooting Mediums
Creating the ideal environment for root development is crucial in successfully cloning plants. Our rooting mediums offer excellent moisture retention and aeration properties, ensuring optimal conditions for the emerging roots. Whether you prefer peat-based mixes or coco coir, our selection of rooting mediums caters to different growing preferences and ensures the highest chance of successful cloning.
Seed Starting Products
In addition to cloning, seed starting opens up a world of possibilities for gardeners. Our comprehensive range of seed starting products provides everything you need to germinate and nurture your seeds, giving them the best start for vigorous growth.
Seed Starting Trays
Our seed starting trays are designed with efficiency and ease of use in mind. With various cell sizes and configurations, these trays allow for optimal space utilization and promote healthy root development. They are also equipped with features like humidity domes and adjustable vents, ensuring proper environmental control during the crucial seedling stage.
Seed Starting Mixes
The quality of the seed starting mix plays a crucial role in the success of your seedlings. Our seed starting mixes are specially formulated to provide superior water retention, aeration, and nutrient availability for young plants. These mixes contain enriched ingredients that promote healthy root growth and minimize transplant shock, setting your seedlings up for success.
Grow Lights
When starting seeds indoors, proper lighting is essential to ensure strong and healthy growth. Our selection of high-quality grow lights offers the ideal spectrum and intensity for optimum seedling development. Whether you choose fluorescent, LED, or HID lights, our grow lights provide the necessary light energy to support photosynthesis and promote sturdy, vibrant seedlings.
Choose Grow Your Own for Successful Propagation
By selecting Grow Your Own for your cloning and seed starting needs, you are choosing quality, reliability, and the assurance of achieving exceptional results. Our passion for gardening and our commitment to providing top-notch products have made us a trusted name in the industry. Explore our collection of cloning and seed starting products today and embark on an exciting journey to cultivate your own paradise.