Air/Water/Co2 - Optimize Your Indoor Gardening
Aug 2, 2020
Products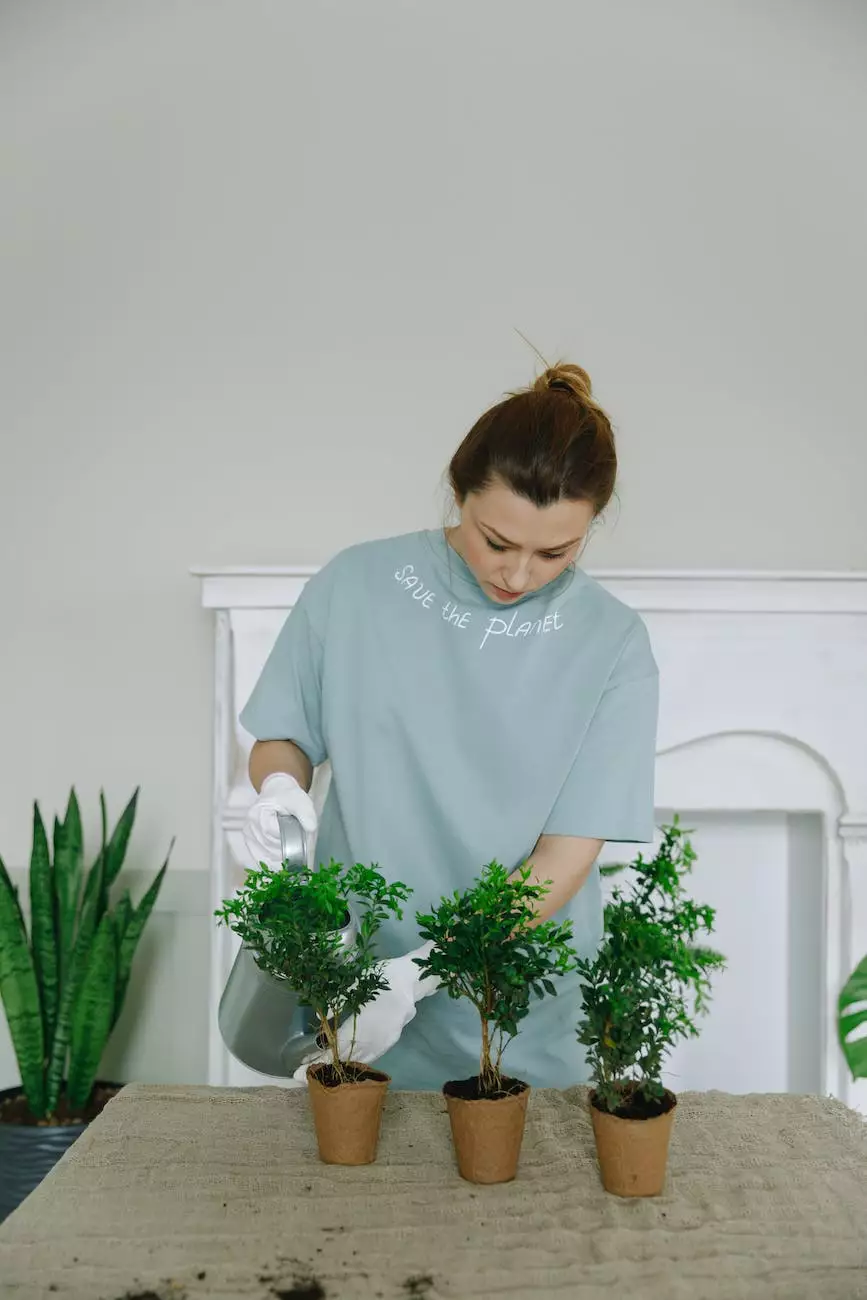 Welcome to Grow Your Own, your ultimate resource for all things related to indoor gardening. In this comprehensive guide, we will explore the importance of optimizing air, water, and CO2 levels in your indoor garden, and provide you with expert tips and recommendations to enhance your gardening experience.
Why Air, Water, and CO2 Are Crucial for Indoor Gardening
As an indoor gardener, you understand that creating the perfect environment for your plants is essential for their growth and overall health. Proper air circulation, optimal water quality, and adequate CO2 levels are key factors that directly impact the success of your garden. Let's delve into each of these elements in detail.
Air Circulation for Healthy Plants
Efficient air circulation is crucial for ensuring healthy plant growth. Good airflow not only helps with temperature regulation, but also prevents the buildup of excess humidity and the formation of mold and mildew. It provides plants with the necessary carbon dioxide, essential for photosynthesis and the production of sugars, which are vital for growth. Additionally, proper air circulation helps deliver fresh oxygen to the plant's roots, promoting nutrient absorption.
Optimizing Water Quality for Plant Nutrition
The quality of water you provide to your indoor garden plays a pivotal role in the overall well-being of your plants. Understanding the importance of pH levels, mineral content, and potential contaminants in your water is crucial for successful gardening. Maintaining an appropriate pH level ensures optimal nutrient uptake by plants, while having a proper mineral balance supports healthy root development. Filtering your water or utilizing reverse osmosis systems can help alleviate any potential water quality issues.
The Role of CO2 in Indoor Gardening
CO2, or carbon dioxide, is a crucial element in the process of photosynthesis. In an indoor gardening setup, providing an adequate amount of CO2 is essential for boosting plant growth and yields. Supplementing CO2 levels can enhance the overall efficiency of your garden, particularly in enclosed spaces where natural CO2 levels may be limited. Utilizing CO2 generators, tanks, or CO2 bags can help ensure your plants receive the necessary carbon dioxide for optimal growth.
Key Techniques for Optimizing Air, Water, and CO2
To maximize the potential of your indoor garden, here are some effective techniques to optimize air, water, and CO2 levels:
1. Proper Ventilation and Air Circulation
Invest in a reliable ventilation system to ensure adequate airflow within your indoor garden. Exhaust fans, oscillating fans, and air ducts can help maintain a consistent flow of fresh air, preventing stagnant pockets that can lead to plant diseases and overall poor growth. Regularly check and clean your ventilation equipment to ensure optimal performance.
2. pH and Nutrient Monitoring
Regularly test the pH levels of your water and nutrient solutions to ensure they are within the appropriate range for the specific plants you are growing. Adjust the pH as needed to maintain optimal nutrient uptake. Use high-quality nutrient solutions and consider implementing a hydroponic system for precise control over nutrient content.
3. Water Filtration and Purification
Install a water filtration system to eliminate potential contaminants and ensure the water used in your indoor garden is of the highest quality. Reverse osmosis systems and activated carbon filters are effective options for removing impurities and maintaining clean water for your plants.
4. CO2 Enrichment
Explore the various methods available to supplement CO2 levels in your indoor garden. CO2 generators, tanks, and CO2 bags can provide a controlled release of carbon dioxide to enhance photosynthesis. Monitor CO2 levels using specialized meters and adjust accordingly to provide optimal levels for your plants.
Recommended Products for Your Indoor Garden
At Grow Your Own, we understand the importance of having access to high-quality products that can help you optimize air, water, and CO2 levels in your indoor garden. Here are some recommended products renowned for their effectiveness:
1. Air Circulation:
High-performance exhaust fans
Oscillating fans for even air distribution
Carbon filters to eliminate odors
2. Water Quality:
Reverse osmosis systems for water purification
pH meters and adjusters for precise pH control
Hydroponic systems for efficient nutrient delivery
3. CO2 Enhancement:
CO2 generators for controlled release
CO2 tanks for continuous supply
CO2 bags for easy setup and maintenance
Visit our website to explore our extensive range of products designed specifically for optimizing your indoor gardening environment.
Conclusion
Creating the ideal environment for your indoor garden is an essential aspect of achieving successful and bountiful harvests. By understanding the importance of air circulation, water quality, and CO2 levels, and implementing the proper techniques and products, you can optimize your indoor gardening experience. At Grow Your Own, we are committed to providing you with the best resources and products to support your journey as an indoor gardener.