Lighting — Cultivate Colorado
Nov 25, 2017
Products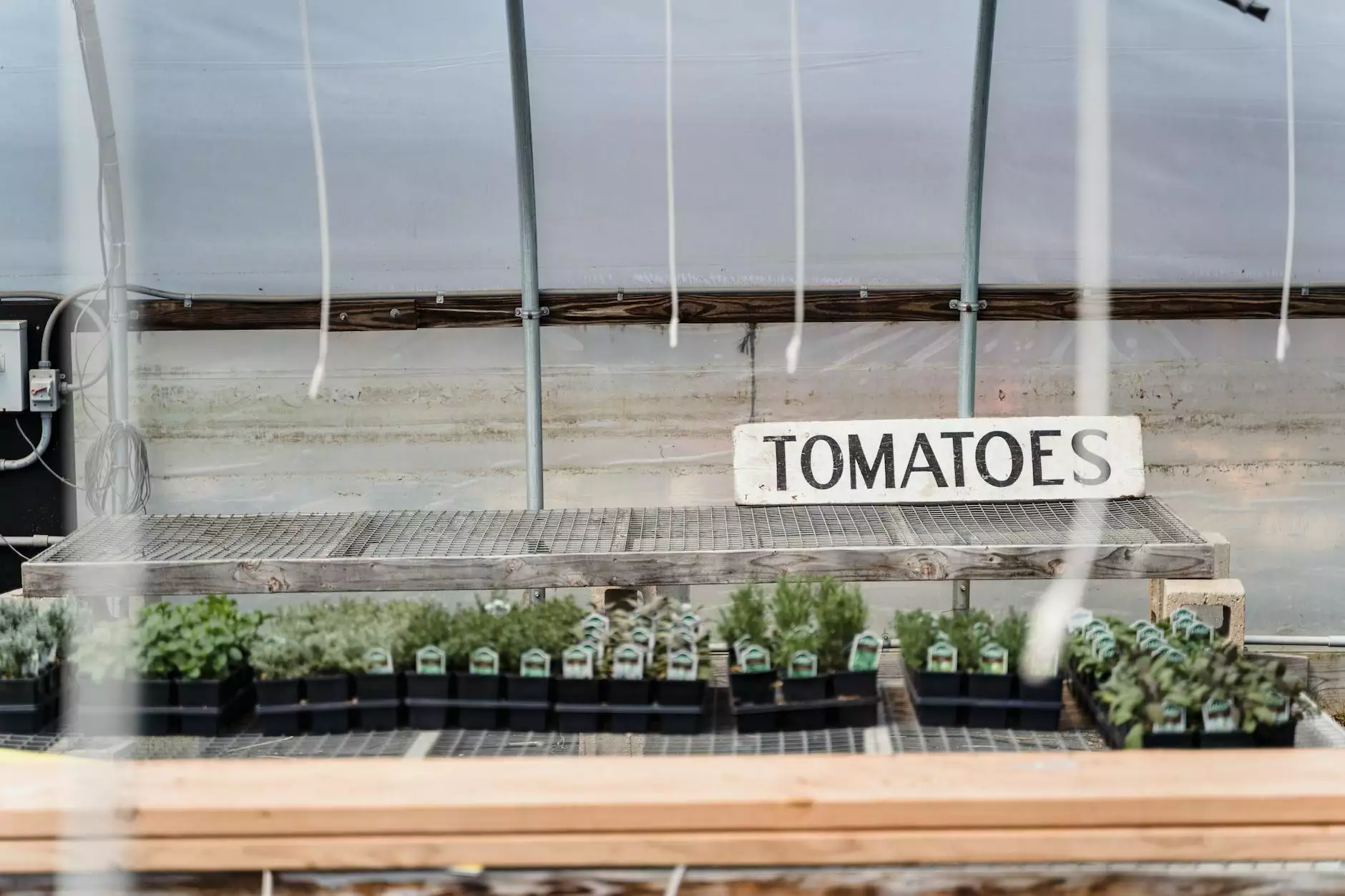 Welcome to Grow Your Own, your ultimate destination for all your indoor gardening needs. In collaboration with Cultivate Colorado, we bring you a wide selection of top-notch grow lights to help you achieve optimal plant growth and yield.
The Importance of Quality Grow Lights
When it comes to indoor gardening, one of the key factors that significantly impacts your plants' health and productivity is lighting. Investing in high-quality grow lights is crucial to create an artificial environment that mimics the natural light spectrum plants require for photosynthesis.
At Grow Your Own, we understand the importance of providing our customers with exceptional grow lights. That's why we have partnered with Cultivate Colorado, a reputable supplier renowned for their expertise in indoor gardening.
Choosing the Right Grow Lights
With so many options available in the market, it can be overwhelming to select the perfect grow lights for your specific needs. Our knowledgeable team, together with Cultivate Colorado, has curated a diverse range of grow lights to cater to different plants, growth stages, and budgetary considerations.
LED Grow Lights
One popular option among indoor gardeners is LED grow lights. LED technology has revolutionized indoor gardening, offering energy-efficient and long-lasting lighting solutions. LED grow lights produce a full spectrum of light, including UV and infrared, which promotes healthy growth and robust plant development.
With our partnership with Cultivate Colorado, you gain access to high-end LED grow lights from leading manufacturers in the industry. These lights come in various wattages and sizes, allowing you to find the perfect fit for your indoor garden setup.
High-Intensity Discharge (HID) Grow Lights
Another popular choice for indoor gardeners is HID grow lights. These lights emit intense light that closely resembles natural sunlight, making them an excellent choice for plants in need of strong illumination.
At Grow Your Own, we offer HID grow lights in both metal halide (MH) and high-pressure sodium (HPS) options. These lights are ideal for various growth stages and can be used in combination with other lighting sources to achieve the desired light spectrum.
Fluorescent Grow Lights
For growers seeking a more cost-effective and compact lighting solution, fluorescent grow lights are an excellent choice. These lights are perfect for small to medium-sized indoor gardens and are particularly suited for seedlings, clones, and low-light plants.
Our partnership with Cultivate Colorado allows us to provide a wide range of fluorescent grow lights, including T5 and compact fluorescent (CFL) options. These lights offer energy efficiency, low heat output, and excellent color rendering to support healthy plant growth.
Enhance Your Indoor Gardening Experience
At Grow Your Own, we are committed to helping you create a successful indoor garden. Alongside our extensive range of grow lights, we also offer a plethora of other gardening supplies, including hydroponic systems, soil mixes, nutrients, and more.
Our team of experts is passionate about sharing their knowledge and assisting you in every step of your gardening journey. Whether you are a seasoned gardener or just starting, we have the resources and products to meet your needs.
Shop with Confidence at Grow Your Own
When purchasing grow lights and other gardening supplies, it's essential to choose a trustworthy supplier like Grow Your Own. Our partnership with Cultivate Colorado ensures that you receive only authentic, high-quality products that meet the highest industry standards.
We offer a user-friendly online shopping experience, secure payment options, and prompt delivery to your doorstep. Our customer support team is ready to assist you with any inquiries or concerns you may have along the way.
Start Growing with Premium Grow Lights
Unlock the full potential of your indoor garden with top-of-the-line grow lights from Grow Your Own. Visit our website today to explore our extensive collection of high-quality grow lights and discover the perfect lighting solution for your plants.