Welcome to Grow Your Own: Your Premier Source for Gardening Supplies
Oct 12, 2021
Products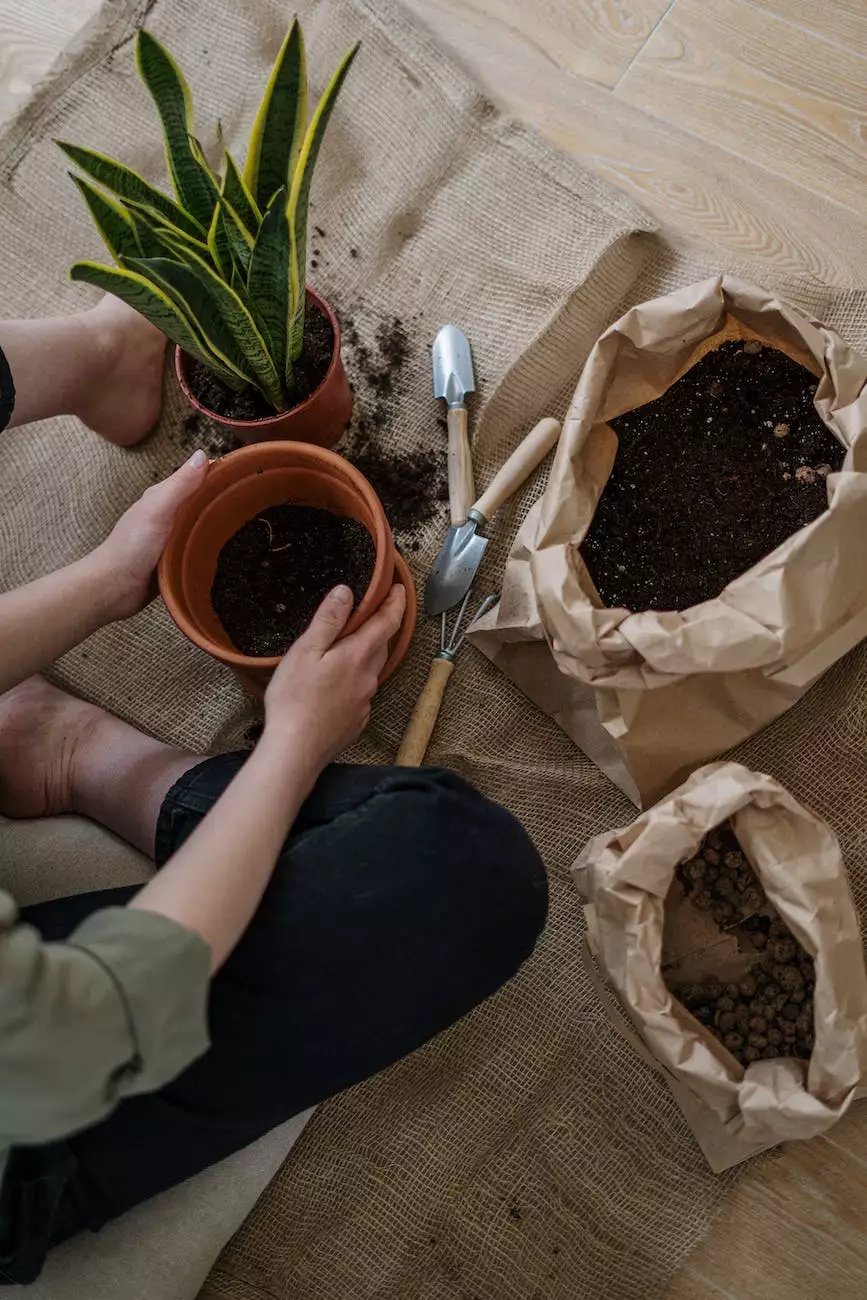 Enhance Your Plant's Harvest Potential with Emerald Harvest King Kola Quart/0.95 L
Are you an avid gardener seeking ways to maximize your plant's yield and achieve impressive harvests? Look no further! At Grow Your Own, we are proud to introduce the Emerald Harvest King Kola Quart/0.95 L - the ultimate nutrient solution for your plants. With our top-quality product, you'll witness exceptional growth and a bountiful harvest, setting your garden apart from the rest.
Why Choose Emerald Harvest King Kola
Emerald Harvest King Kola Quart/0.95 L is specifically designed to meet the unique needs of your plants throughout their flowering stage. Our formula is a well-balanced blend of essential nutrients and key additives that work synergistically to promote vigorous growth, larger flower formations, and optimal resin production. Here's what sets Emerald Harvest King Kola apart:
Premium Quality Nutrients: Our product is carefully crafted using only the highest quality ingredients, ensuring the best possible results for your plants.
Optimized Flower Development: The unique blend of macro and micronutrients in Emerald Harvest King Kola Quart/0.95 L stimulates robust flowering, resulting in bigger, denser, and more potent buds.
Enhanced Aroma and Flavor: Our nutrient formulation encourages the production of aromatic compounds and flavorful terpenes, improving the overall sensory experience of your final harvest.
Increased Resin Production: Experience resin-rich harvests with Emerald Harvest King Kola Quart/0.95 L, as our nutrient solution helps boost trichome development, leading to higher THC and CBD content in your plants.
Easy to Use: Our product comes in a convenient Quart/0.95 L bottle and is user-friendly, allowing both beginners and experienced growers to achieve outstanding results.
How to Use Emerald Harvest King Kola Quart/0.95 L
Using Emerald Harvest King Kola Quart/0.95 L is as simple as it gets. Follow these steps to optimize your plant's growth and harvest:
Prepare your nutrient solution: Mix the recommended dosage of Emerald Harvest King Kola Quart/0.95 L with water according to the instructions provided on the label.
Apply during the flowering stage: Begin using Emerald Harvest King Kola Quart/0.95 L as soon as your plants enter the flowering stage. Continue to use throughout this growth phase for optimal results.
Monitor your plants: Regularly observe the health and progress of your plants. Adjust the dosage or frequency as needed to ensure your plants are flourishing.
Combine with other Emerald Harvest products: For even greater results, consider incorporating other Emerald Harvest products into your feeding regimen. They are designed to complement each other and further enhance your plant's growth potential.
Why Choose Grow Your Own
At Grow Your Own, we take pride in being your go-to destination for all your gardening needs. Here's why you should choose us:
Extensive Product Selection: We offer a wide range of gardening supplies, including top-quality nutrients like Emerald Harvest King Kola Quart/0.95 L, grow lights, soil, hydroponic systems, and more. Discover everything you need for a successful garden.
Unparalleled Customer Service: Our team of knowledgeable and friendly experts is always ready to assist you. We are passionate about gardening and are here to answer your questions and provide personalized recommendations.
Fast and Reliable Shipping: We understand the excitement of starting a new project, which is why we strive to process and ship your orders swiftly, ensuring prompt delivery to your doorstep.
Customer Satisfaction Guarantee: We stand behind the quality of our products. If you are not completely satisfied with your purchase, we offer hassle-free returns and exchanges.
Secure Online Shopping: When you shop with us, your privacy and security are our top priorities. Our website utilizes state-of-the-art encryption to safeguard your personal information.
Start Growing with Emerald Harvest King Kola Quart/0.95 L today!
With Emerald Harvest King Kola Quart/0.95 L from Grow Your Own, you can unlock the true potential of your plants and achieve outstanding results. Experience larger, denser, and more resinous flowers, rich in aroma and flavor. Don't settle for average harvests when you can have extraordinary ones. Order your Emerald Harvest King Kola Quart/0.95 L today and elevate your gardening game!