GH 3 in Site Plug (20/Bag) - Perfect for Your Gardening Needs
Jan 22, 2021
Products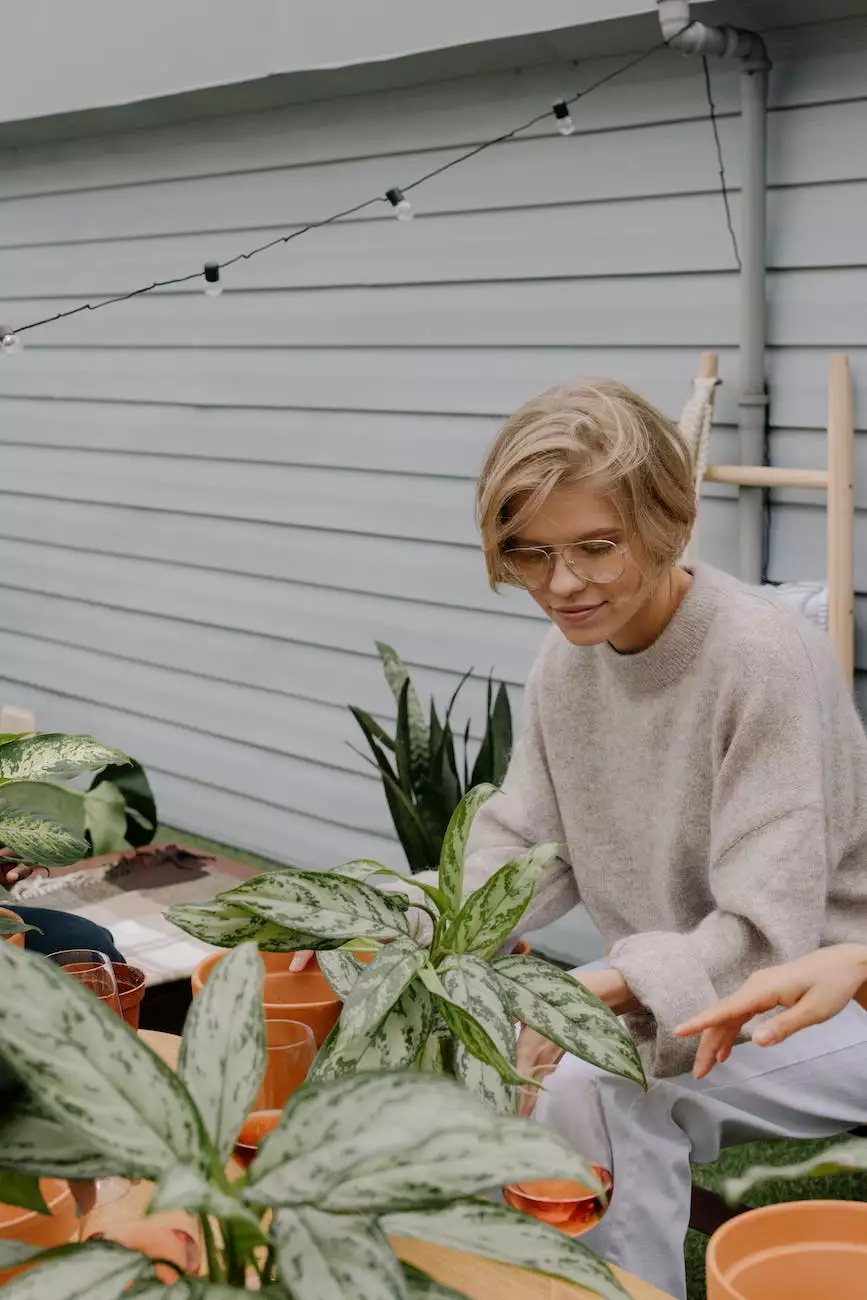 Introduction
Welcome to Grow Your Own, your one-stop destination for top-quality gardening supplies. In this page, we are excited to present the GH 3 in Site Plug (20/Bag) - a must-have for every gardening enthusiast. With our superior product and expertise, we ensure that your gardening experience is successful and rewarding.
About GH 3 in Site Plug (20/Bag)
The GH 3 in Site Plug (20/Bag) is a revolutionary product designed to enhance your gardening efforts. It is specifically engineered to provide optimal growing conditions for young plants, seedlings, and cuttings. Made from durable materials, these plug bags offer excellent root development and aeration, resulting in healthier and more robust plants.
Key Features
High-quality construction for long-lasting use
Provides optimal root development
Aids in aeration
Improves overall plant health
Easy to use and handle
Perfect for seedlings, young plants, and cuttings
Comes in a pack of 20 convenient plug bags
Why Choose GH 3 in Site Plug (20/Bag) from Grow Your Own?
At Grow Your Own, we understand the importance of superior gardening supplies. That's why we offer the GH 3 in Site Plug (20/Bag) - a product that surpasses the competition. Here's why you should choose us:
1. Unmatched Quality
We believe in providing our customers with only the best. The GH 3 in Site Plug (20/Bag) is crafted using premium materials and innovative manufacturing techniques. This ensures its durability and efficiency, allowing your plants to thrive in the best possible environment.
2. Expert Guidance
Our team of experienced gardeners and horticulturists are here to assist you every step of the way. We offer expert guidance on plant care, cultivation techniques, and product usage. Feel free to reach out to us with any queries or concerns - we're passionate about helping you achieve gardening success.
3. Wide Selection
Grow Your Own takes pride in offering a diverse range of high-quality gardening supplies. Alongside the GH 3 in Site Plug (20/Bag), we have an extensive collection of seeds, soil, fertilizers, and more. Browse through our online store to discover an array of products tailored to your specific needs.
Order GH 3 in Site Plug (20/Bag) Online
Ready to take your gardening experience to the next level? Ordering the GH 3 in Site Plug (20/Bag) from Grow Your Own is quick and easy. Simply add the product to your cart, proceed to checkout, and we'll ensure it reaches your doorstep in no time.
Conclusion
Investing in the GH 3 in Site Plug (20/Bag) is a decision that guarantees success and healthy plant growth. Whether you're a seasoned gardener or just starting, this product will make a significant difference in your garden. Trust Grow Your Own for all your gardening needs, and embark on a journey of abundant greenery and flourishing plants.