AutoPot XL Tray and Lid
Mar 22, 2018
Products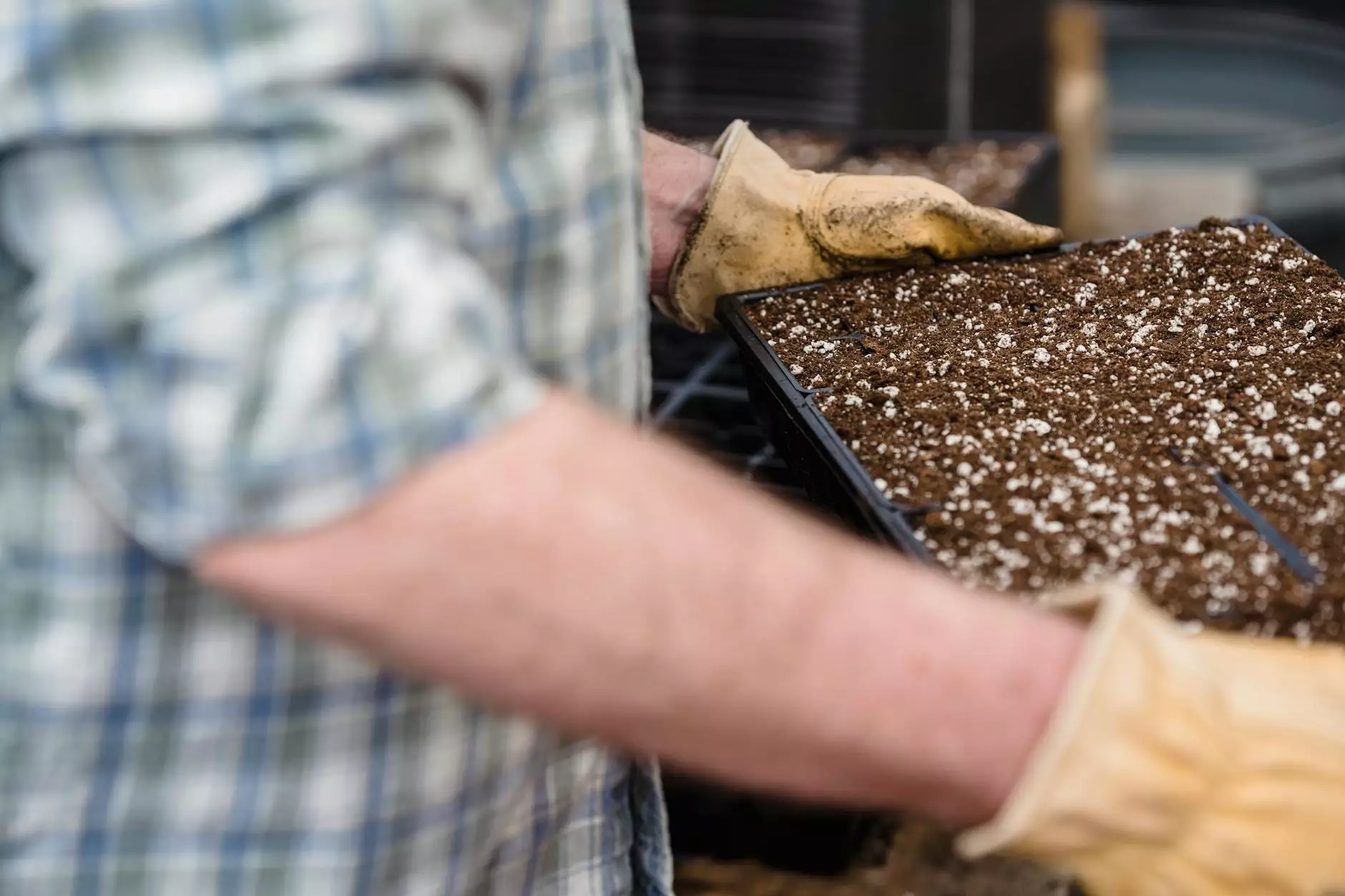 Efficient and Reliable Hydroponic System Component
Are you a passionate gardener looking for a reliable hydroponic system component? Look no further! Grow Your Own proudly presents the AutoPot XL Tray and Lid, a premium addition to your gardening setup. With our eCommerce store, you can conveniently order this exceptional product online and have it delivered to your doorstep.
The Key Features of AutoPot XL Tray and Lid
The AutoPot XL Tray and Lid is specifically designed to optimize the performance of your hydroponic system. Here are some key features that set it apart:
High-Quality Construction: Crafted from durable materials, the AutoPot XL Tray and Lid are built to withstand the demands of hydroponic gardening. Its sturdy design ensures long-lasting use.
Spacious Design: With generous dimensions, the AutoPot XL Tray and Lid offer ample space for your plants to thrive. You can easily accommodate multiple pots and containers, enabling you to grow a variety of crops simultaneously.
Efficient Water Distribution: The tray is equipped with integrated smart valve technology that facilitates automatic watering. It intelligently regulates the water flow, ensuring your plants receive the perfect amount of moisture at all times.
Enhanced Oxygenation: The tray's innovative design promotes excellent oxygenation within the hydroponic system, delivering essential nutrients to the plant's roots and facilitating healthier growth.
Easy Maintenance: Cleaning and maintaining the AutoPot XL Tray and Lid is a breeze. Its smooth surface allows for quick and hassle-free clean-up, saving you valuable time and effort.
Why Choose Grow Your Own for Your Gardening Needs?
When it comes to sourcing high-quality gardening products, Grow Your Own is your trusted partner. As a leading eCommerce store specializing in hydroponic systems and accessories, we offer a wide range of products to cater to gardening enthusiasts and professionals.
Here's why customers choose us:
Extensive Product Selection: Our vast inventory includes a diverse selection of hydroponic systems, grow lights, nutrients, and more. You can find all the essentials required to set up and maintain your own successful garden.
Exceptional Quality: We prioritize quality and only stock products from renowned manufacturers. Our commitment to excellence ensures that you receive top-notch gardening solutions that meet your expectations.
Competitive Pricing: At Grow Your Own, we believe that top-quality gardening products shouldn't break the bank. We strive to offer competitive prices, making it accessible for all gardeners to pursue their passion.
Superior Customer Service: Our dedicated customer support team is always ready to assist you with any inquiries or concerns you may have. We value your satisfaction and aim to provide an exceptional shopping experience.
Secure Online Shopping: Your privacy and security are of utmost importance to us. We utilize advanced encryption technology to ensure your personal information remains safe when browsing and making purchases on our website.
Order the AutoPot XL Tray and Lid Today!
Enhance your hydroponic gardening experience with the AutoPot XL Tray and Lid. Place your order now at Grow Your Own's eCommerce store and have it delivered straight to your doorstep. Don't miss out on this excellent opportunity to optimize your gardening setup and achieve remarkable results. Happy growing!