GEO POT (25 GALLON) W/ HANDLES
Nov 14, 2019
Products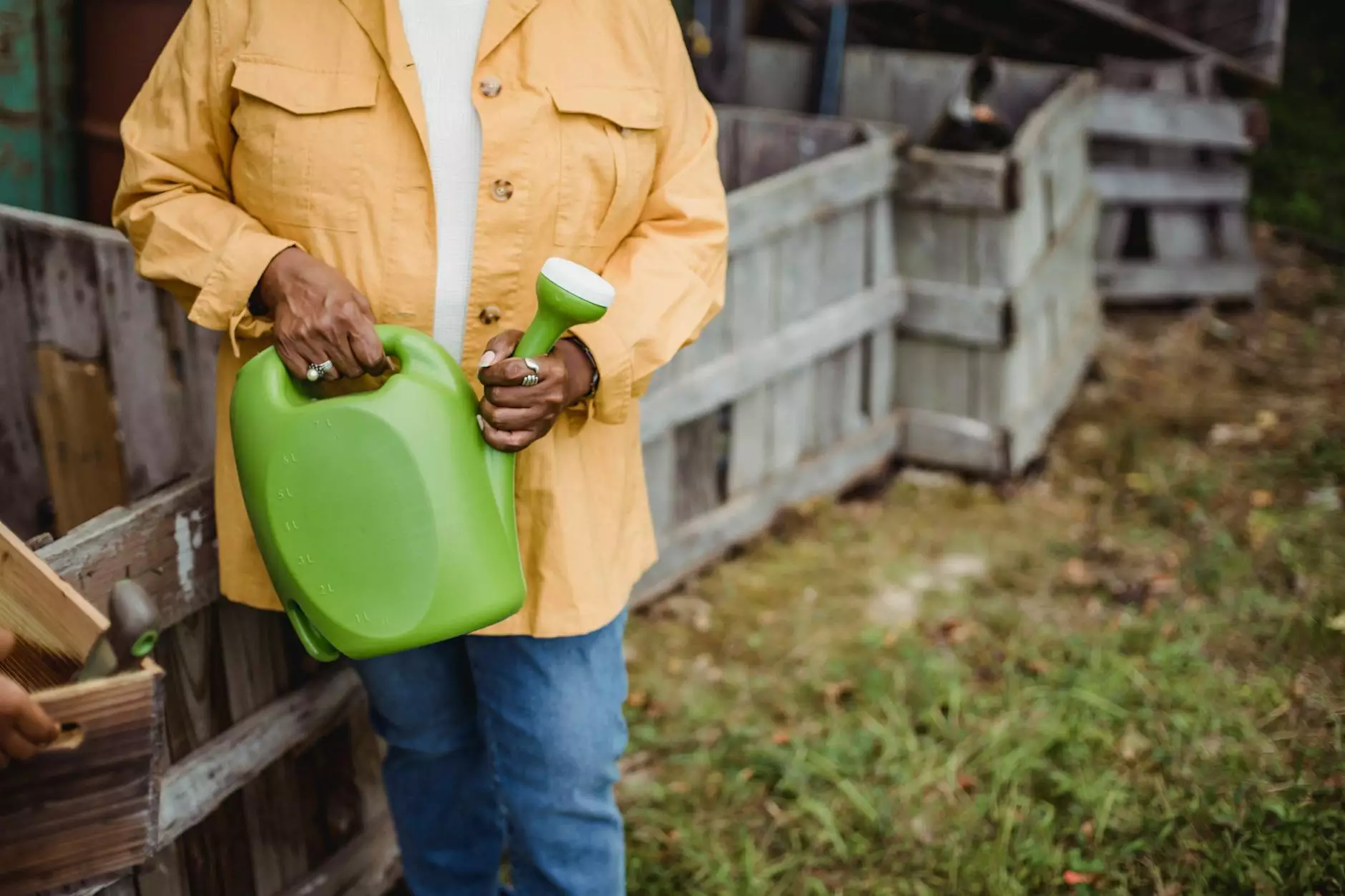 The Perfect Gardening Companion
At Grow Your Own, we understand the importance of having high-quality gardening products that can help maximize your yields. Our 25-gallon Geo Pot with handles is the ideal choice for both amateur gardeners and experienced growers. This innovative product combines durability, convenience, and functionality, allowing you to take your gardening game to the next level.
Unmatched Quality
When it comes to gardening, having the right tools makes all the difference. The 25-gallon Geo Pot with handles offered by Grow Your Own is crafted using premium materials, ensuring its long-lasting performance. The pot's strong fabric construction promotes excellent root growth while maintaining optimal moisture and aeration levels for your plants.
Benefits of the Geo Pot (25 Gallon) W/ Handles
1. Superior Aeration
Unlike traditional plastic pots, the Geo Pot's breathable fabric design enhances airflow to the roots, preventing issues such as root-bound plants, suffocation, and waterlogging. This leads to healthier and more productive plants, with stronger root systems.
2. Enhanced Drainage
The Geo Pot's well-designed drainage system prevents water from stagnating at the bottom, reducing the risk of water-related problems like root rot and fungal diseases. This translates into better nutrient uptake by your plants and overall improved yields.
3. Lightweight and Portable
Our Geo Pot is both lightweight and equipped with sturdy handles, making it easy to move around your garden or indoor growing space. This convenience allows for effortless plant repositioning, ensuring your crops receive optimal sunlight exposure.
4. Space Optimization
With its generous 25-gallon capacity, the Geo Pot provides ample space for your plants to grow and thrive. The pot's vertical sidewall structure maximizes available space, allowing you to cultivate a larger number of plants in a smaller area.
5. Eco-Friendly Choice
As part of our commitment to sustainability, the Geo Pot is made from environmentally friendly materials. Its fabric construction is both biodegradable and reusable, minimizing plastic waste generated by traditional pots.
Take Your Gardening to New Heights
Whether you're an urban gardener, a seasoned horticulturist, or simply have a green thumb, the Geo Pot (25 Gallon) W/ Handles is an essential addition to your gardening arsenal. At Grow Your Own, we take pride in offering superior products that deliver exceptional results. Shop now and discover why our customers trust us for all their gardening needs.
Shop with Confidence
Grow Your Own's eCommerce store provides a seamless and secure shopping experience. We offer a wide range of gardening products to cater to all your needs. Browse our online store today and start growing your own bountiful garden!