GrowLab 60: The Perfect Indoor Grow Tent for Your Gardening Needs
Nov 7, 2018
Products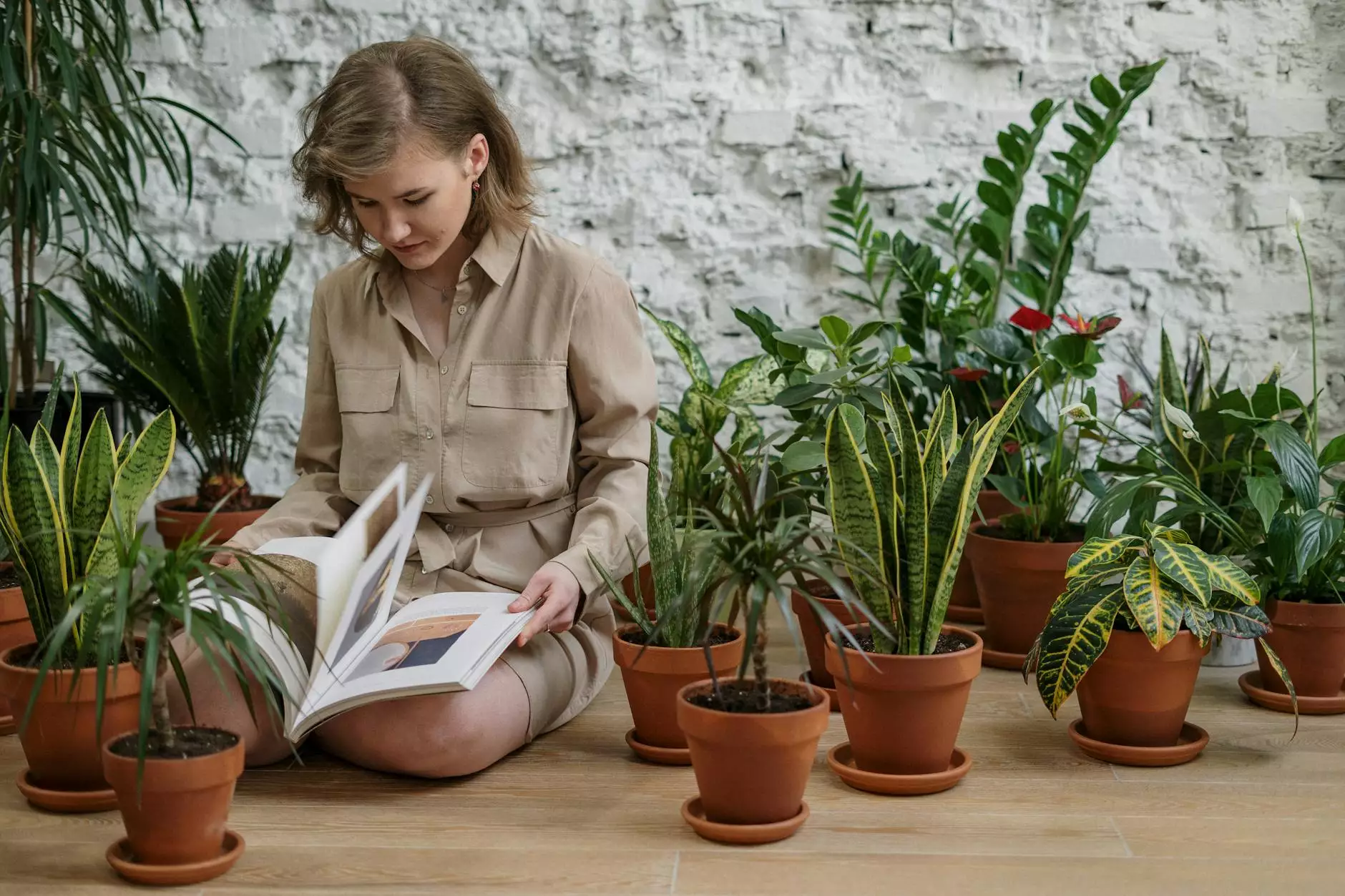 Introduction
Welcome to Grow Your Own, the ultimate destination for all your indoor gardening and hydroponics needs. In this article, we will be discussing the GrowLab 60, a top-of-the-line indoor grow tent that will revolutionize your gardening experience.
What is GrowLab 60?
The GrowLab 60 is a state-of-the-art indoor grow tent designed to provide the optimal environment for your plants to thrive. With its innovative features and superior build quality, it is the go-to choice for both beginner and experienced gardeners.
Why Choose GrowLab 60?
When it comes to choosing an indoor grow tent, it is crucial to consider several factors such as durability, functionality, and performance. GrowLab 60 ticks all the boxes with its exceptional features:
Durable Construction
The GrowLab 60 is built to last, with its sturdy frame and high-quality materials. The tent is made from heavy-duty fabric that is tear-resistant and light-tight, ensuring the perfect light conditions for your plants. Its robust zippers and reinforced stitching guarantee longevity, making it a wise investment for any gardener.
Optimal Light Reflection
One of the key features of the GrowLab 60 is its highly reflective interior lining. The tent utilizes a 95% reflective mylar material, which maximizes the efficiency of your grow lights. This reflective surface ensures that every inch of your plants receives the light it needs for healthy growth and abundant yields.
Superior Ventilation
Inadequate ventilation can hinder plant growth and lead to various issues such as mold and pests. The GrowLab 60 tackles this problem head-on with its advanced ventilation system. The tent is equipped with multiple ports for intake and exhaust fans, allowing for proper air circulation and maintaining optimal temperature and humidity levels.
Easy Assembly
Setting up an indoor grow tent shouldn't be a hassle. With the GrowLab 60, you can enjoy a hassle-free assembly process. The tent comes with clear instructions and a user-friendly design, ensuring that even beginners can get their garden up and running in no time.
Why Shop at Grow Your Own?
Now that you're convinced about the incredible features of the GrowLab 60, let's talk about why you should choose Grow Your Own as your trusted partner in gardening:
A Wide Range of Products
At Grow Your Own, we offer a vast selection of premium gardening and hydroponics products. Whether you're a hobbyist or a professional grower, you'll find everything you need to create the perfect indoor gardening setup. We pride ourselves on sourcing only the highest-quality items to help you achieve the best results.
Competitive Prices
Quality doesn't have to break the bank. We understand the importance of affordability, so we strive to offer competitive prices on all our products, including the GrowLab 60. With us, you can get the top-notch equipment you need without draining your wallet.
Friendly and Knowledgeable Customer Support
At Grow Your Own, we believe in providing exceptional customer service. Our team of gardening experts is always ready to assist you with any query or concern you may have. From product recommendations to troubleshooting tips, we're here to ensure your gardening journey is smooth and successful.
Secure and Convenient Shopping Experience
Your satisfaction is our priority, which is why we've created a secure and user-friendly online shopping platform. Our website is designed to provide you with a seamless experience, from browsing our extensive catalog to securely placing your order. We also offer flexible payment options and provide fast and reliable shipping to ensure your items reach you promptly.
Conclusion
If you're serious about indoor gardening, the GrowLab 60 is a game-changer. Its durable construction, optimal light reflection, superior ventilation, and easy assembly make it the ultimate choice for aspiring gardeners. Shop at Grow Your Own today to discover a wide range of premium gardening products, including the GrowLab 60, and embark on a journey towards successful indoor gardening!