Roots Organics Oregonism
Jul 28, 2018
Products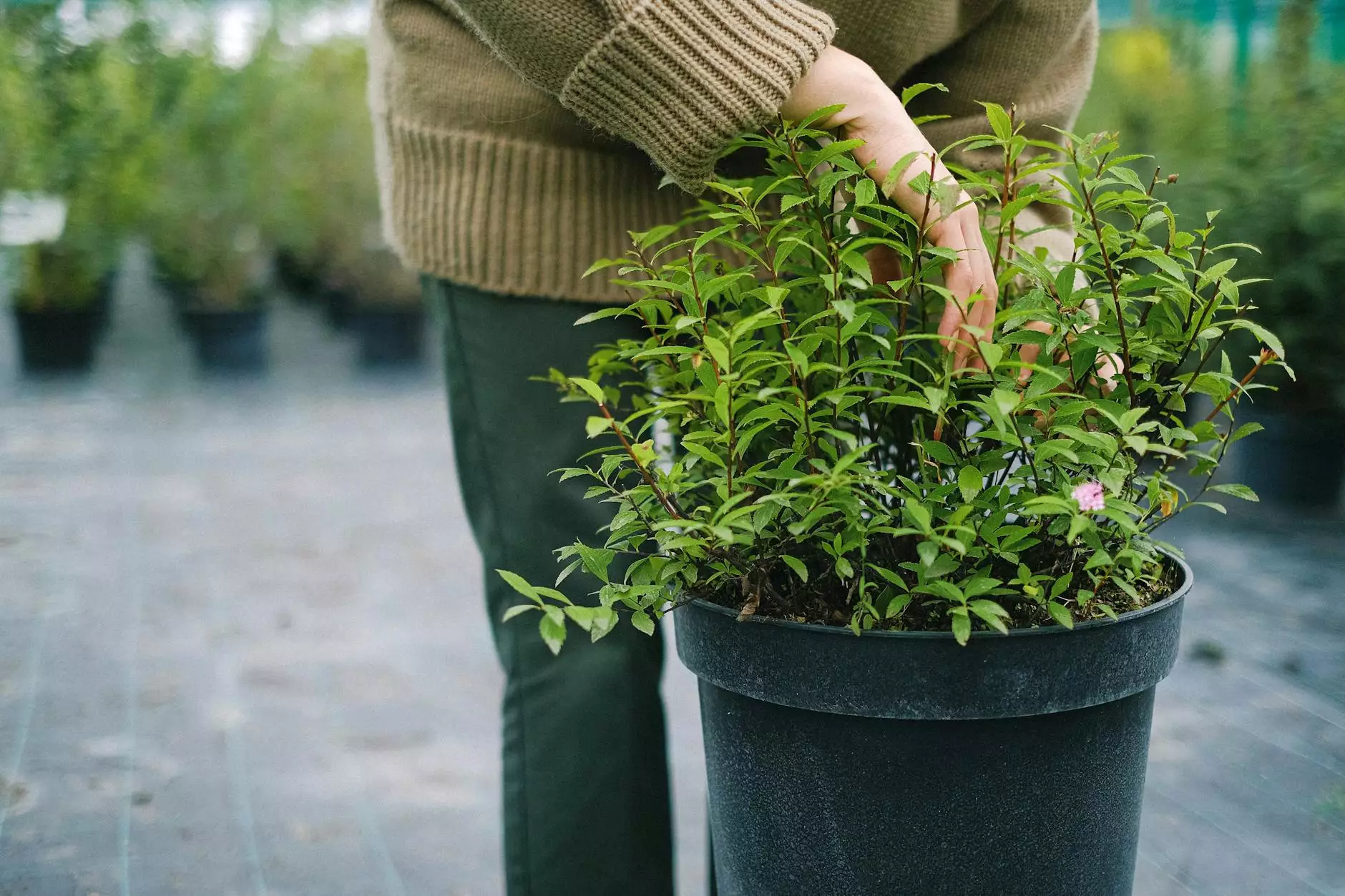 Enhance Your Plant Health and Growth with Roots Organics Oregonism
At Grow Your Own, we understand the importance of providing your plants with the best nutrients to ensure optimal growth. That's why we proudly offer Roots Organics Oregonism, a revolutionary organic product designed to enhance plant health.
What is Roots Organics Oregonism?
Roots Organics Oregonism is a premium blend of beneficial bacteria, mycorrhizal fungi, and other natural ingredients carefully formulated to improve soil structure and boost plant growth. It is a mycorrhizal inoculant that fills your soil with beneficial microorganisms, providing a wide range of benefits to your plants.
The Benefits of Using Roots Organics Oregonism
Improved Nutrient Uptake: Roots Organics Oregonism enhances the root system, allowing plants to absorb nutrients more efficiently. This leads to healthier, more vigorous growth and increased crop yields.
Enhanced Disease Resistance: The beneficial microorganisms present in Roots Organics Oregonism protect plants against harmful pathogens, boosting their natural defense mechanisms.
Increased Water Retention: The mycorrhizal fungi in Roots Organics Oregonism form a symbiotic relationship with plant roots, enabling them to access water and nutrients that would otherwise be unavailable. This improves water retention in the soil, reducing the need for excessive watering.
Improved Soil Structure: Roots Organics Oregonism promotes the development of healthy soil structure, allowing for better root penetration and aeration. This creates an ideal environment for plant growth.
Environmentally Friendly: Roots Organics Oregonism is made from organic, sustainable ingredients, ensuring that your gardening practices are eco-friendly.
How to Use Roots Organics Oregonism
Using Roots Organics Oregonism is simple. Just mix the recommended amount into your potting soil or apply it directly to the root zone of your plants. Regular application will ensure continuous benefits for your plants throughout their growth cycle.
Shop Roots Organics Oregonism at Grow Your Own
Get the best Roots Organics Oregonism products from Grow Your Own, your go-to eCommerce store for all your organic gardening needs. We offer a wide range of high-quality gardening supplies, including Roots Organics Oregonism, at competitive prices.
Why Choose Grow Your Own?
When it comes to organic gardening, trust the experts at Grow Your Own. Here's why we stand out:
Extensive Product Selection: We offer a vast array of organic gardening products, ensuring you find everything you need in one place.
Exceptional Quality: At Grow Your Own, we only carry products of the highest quality, including Roots Organics Oregonism, to guarantee your satisfaction.
Competitive Prices: We understand the value of your hard-earned money. That's why we offer competitive prices, allowing you to enjoy top-notch products without breaking the bank.
Fast and Reliable Shipping: We strive to provide a seamless shopping experience. Rest assured that your Roots Organics Oregonism order will be delivered promptly and securely.
Knowledgeable Customer Support: Have any questions or need assistance? Our friendly and knowledgeable customer support team is here to help. We are committed to ensuring your success with Roots Organics Oregonism and all your gardening endeavors.
Start Enhancing Your Plant Growth Today
Don't miss out on the incredible benefits of Roots Organics Oregonism. Visit Grow Your Own's eCommerce store now and explore our extensive range of gardening products. Give your plants the best care they deserve with Roots Organics Oregonism, the ultimate organic growth enhancer.