SNS-209 Systemic Pest Control (Gal)
Feb 6, 2023
Products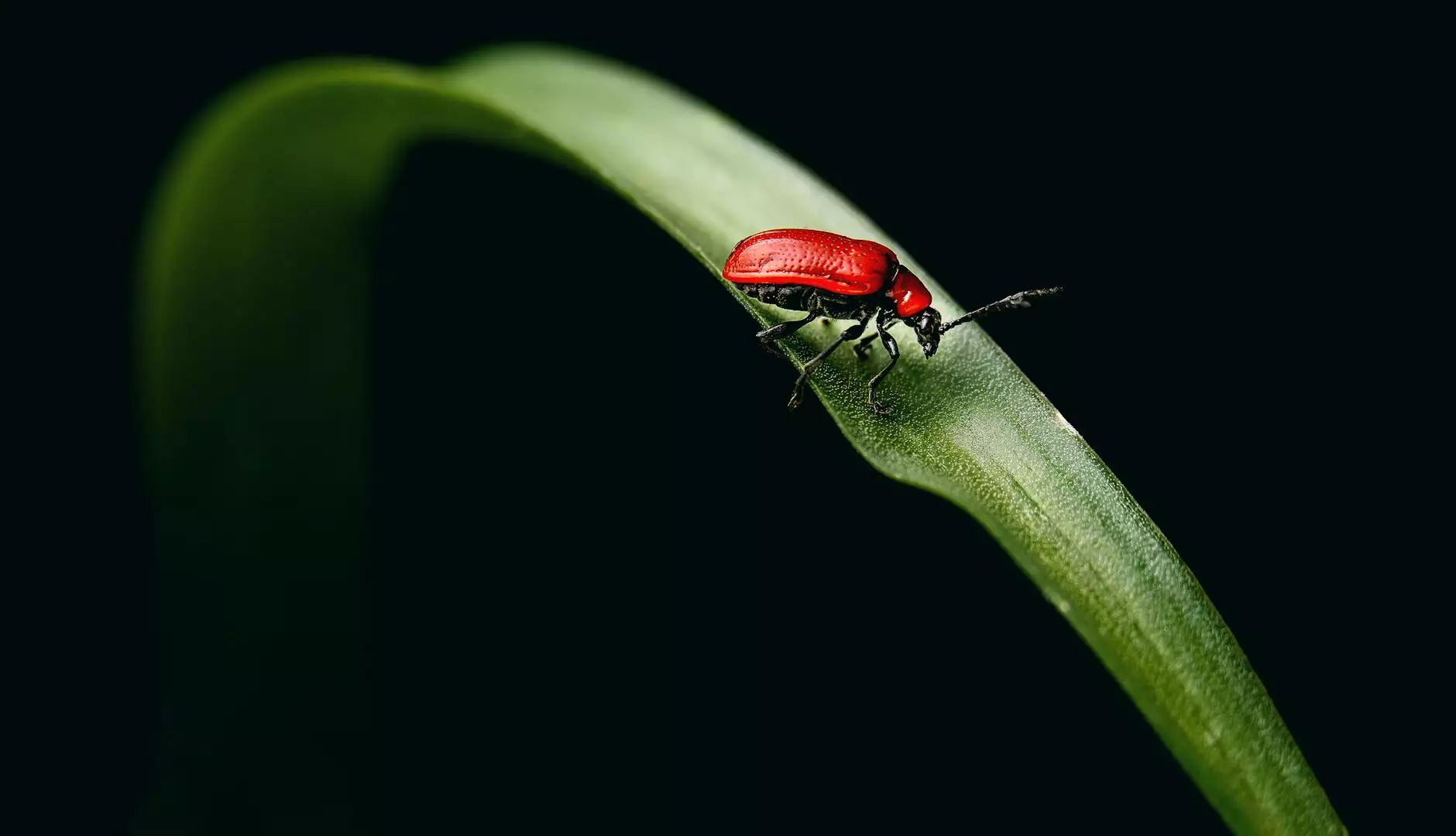 Introduction
Welcome to Grow Your Own, the one-stop destination for all your gardening needs. We take pride in offering the highest quality products, including the SNS-209 Systemic Pest Control (Gal). If you're struggling with pests infesting your plants, our systemic pest control solution is the perfect option to protect and nurture your garden effectively.
Why Choose SNS-209 Systemic Pest Control?
Effective pest control is essential for maintaining a thriving garden. The SNS-209 Systemic Pest Control (Gal) offered by Grow Your Own is a comprehensive pest control solution that provides numerous advantages:
1. Long-lasting Results
Our SNS-209 Systemic Pest Control (Gal) penetrates deep into your plants' tissues, ensuring long-lasting protection against a wide range of common pests. By targeting the root cause of infestations, our product prevents future outbreaks, saving you time and effort in the long run.
2. Versatility
Whether you're dealing with aphids, mites, thrips, or other annoying pests, our systemic pest control solution has got you covered. SNS-209 effectively eliminates various types of pests without harming the environment or beneficial insects in your garden.
3. Easy Application
With our user-friendly SNS-209 Systemic Pest Control (Gal), application is a breeze. Simply follow the provided instructions for mixing and application, and you'll be able to protect your plants from pests in no time. The convenient gallon size ensures you have an ample supply to treat your entire garden.
4. Peace of Mind
By using SNS-209 Systemic Pest Control, you can enjoy peace of mind knowing that your garden is protected from harmful pests. Focus on nurturing your plants and watching them thrive, without the constant worry of infestations taking over your valuable vegetation.
How to Use SNS-209 Systemic Pest Control?
Using our SNS-209 Systemic Pest Control (Gal) is a straightforward process. Follow these simple steps:
Mix the appropriate amount of SNS-209 Systemic Pest Control with water as instructed.
Ensure your plants are thoroughly watered before application.
Apply the mixture evenly to the foliage, stems, and surrounding soil of your plants.
Repeat the application periodically as recommended for continuous protection.
Customer Reviews
Don't just take our word for it! Hear what our satisfied customers have to say about SNS-209 Systemic Pest Control:
"I had been struggling with aphids in my garden for years, but SNS-209 worked like magic. Within days, the infestation was completely gone, and my plants are now thriving!" - Mary H.

"I highly recommend SNS-209 for anybody dealing with mites or thrips. It's easy to use and provides excellent results. My plants are pest-free!" - John D.

"After trying various pest control products that were harsh on my plants, I finally found SNS-209. It effectively eliminated pests and didn't negatively impact my garden's ecosystem. I'm impressed!" - Sarah T.
Conclusion
When it comes to pest control, the SNS-209 Systemic Pest Control (Gal) from Grow Your Own is the ultimate solution. With its long-lasting effectiveness, versatility, and ease of use, you can protect your plants and promote a healthy garden environment. Don't let pests hinder your gardening experience – choose SNS-209 Systemic Pest Control and see the difference it can make for your plants today!