FoxFarm Cha Ching - Cultivate Colorado
Nov 17, 2017
Products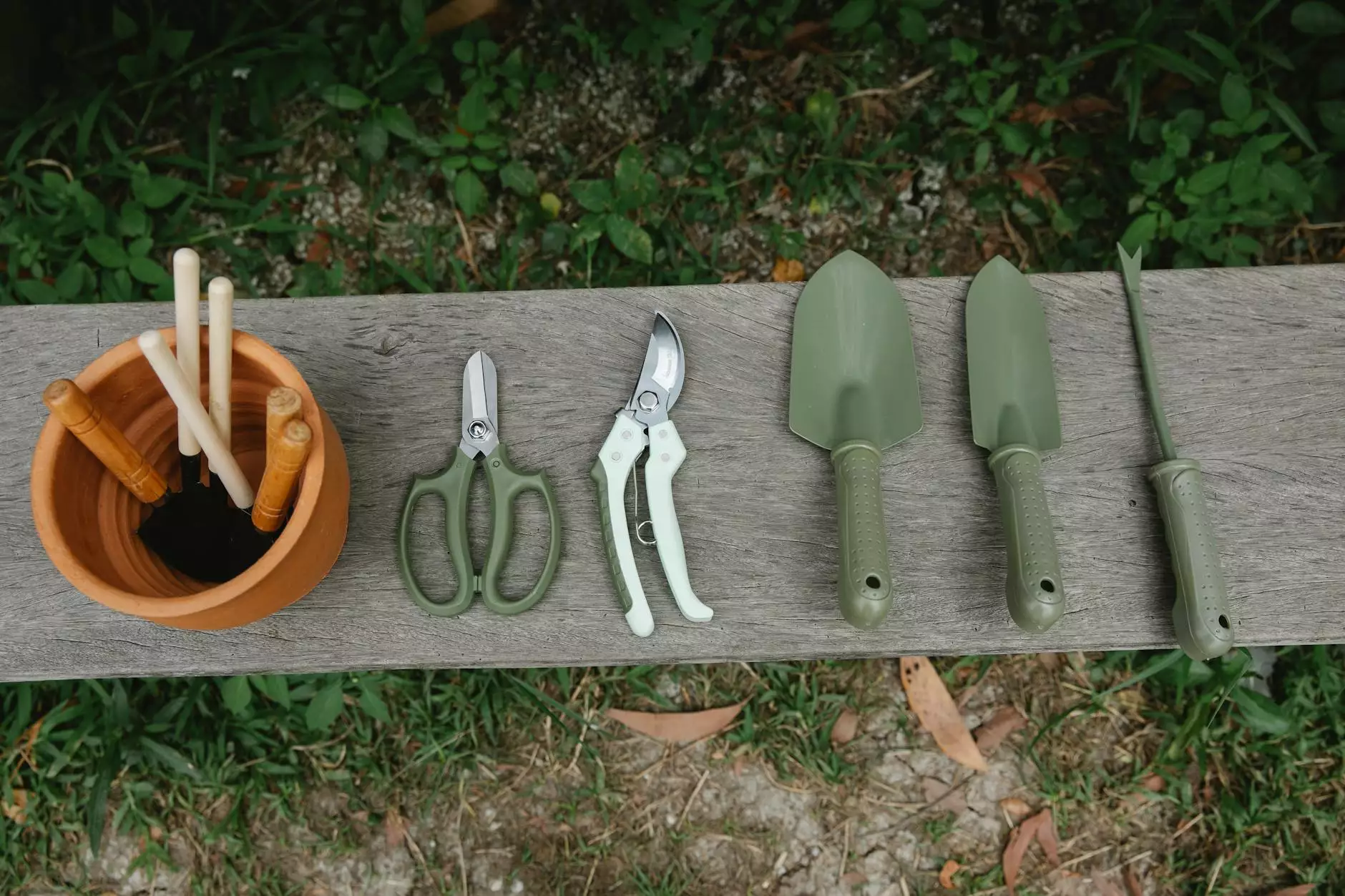 Enhance Your Gardening Results with FoxFarm Cha Ching
Welcome to Grow Your Own, your go-to destination for all your gardening needs. We are thrilled to introduce you to the remarkable FoxFarm Cha Ching product line, available exclusively at Cultivate Colorado. If you're looking to take your gardening to the next level and achieve maximum yields, FoxFarm Cha Ching is a game-changer.
Why Choose FoxFarm Cha Ching?
When it comes to successful gardening, nutrient-rich soil is key. FoxFarm Cha Ching is a premium fertilizer specifically formulated to provide your plants with the essential nutrients they need during the flowering and fruiting stages. With its unique blend of high-quality ingredients, Cha Ching ensures that your plants receive the right balance of nutrition to maximize their growth potential.
Maximize Yields with Cha Ching
With FoxFarm Cha Ching, you can expect nothing short of extraordinary results. This advanced formula is designed to promote abundant flowering, strengthen root development, and enhance essential oil production, leading to bigger, healthier, and more potent fruits and flowers.
Unleash the Power of Cha Ching
Let's dive into the incredible benefits of FoxFarm Cha Ching:
Enhanced Flowering: Cha Ching contains a precise blend of nutrients and minerals that stimulate prolific flowering, allowing your plants to produce an abundance of beautiful blossoms.
Improved Nutrient Uptake: The specialized formula ensures optimal nutrient absorption, enabling your plants to efficiently utilize essential elements for vigorous growth and robust health.
Increased Essential Oil Production: Cha Ching's unique composition prompts plants to produce higher levels of essential oils, resulting in enhanced fragrance and more potent flavors in fruits and flowers.
Enhanced Root Development: The rich nutrient profile of Cha Ching promotes strong and healthy root systems, providing optimal support and stability for your plants.
Organic and Environmentally Friendly: FoxFarm Cha Ching is made from all-natural, organic ingredients, ensuring safe and eco-friendly gardening practices while producing exceptional results.
Unleash Your Gardening Potential
With FoxFarm Cha Ching, unlocking the full potential of your garden has never been easier. Whether you're a seasoned gardener or a beginner, this game-changing fertilizer is suitable for all experience levels. Its user-friendly application and remarkable effectiveness make it a must-have for any gardener striving to achieve outstanding results.
Discover Cultivate Colorado - Your Exclusive Source for FoxFarm Cha Ching
At Cultivate Colorado, we take pride in offering only the highest quality products to our valued customers. As an authorized retailer of FoxFarm Cha Ching, we guarantee that you'll receive genuine, top-notch products that will revolutionize your gardening experience. We are committed to providing exceptional customer service and expert guidance to ensure your success.
Shop Now and Unleash the Power of FoxFarm Cha Ching
Don't miss out on the opportunity to supercharge your garden with FoxFarm Cha Ching. Visit our website and explore our extensive range of Cha Ching products. It's time to take your gardening to new heights, boost your yields, and enjoy the bountiful rewards of a flourishing garden.
Join the FoxFarm Cha Ching Community
Connect with fellow gardeners, share your experiences, and learn valuable tips and tricks through our vibrant online community. Follow us on social media and subscribe to our newsletter to stay updated on the latest gardening trends and exclusive offers.
Thank you for choosing Grow Your Own and Cultivate Colorado as your trusted partners in gardening success. Get ready to witness unprecedented growth and abundant harvests with FoxFarm Cha Ching - the ultimate secret to cultivating Colorado's finest fruits and flowers!