IHORT Q Plug 18/40 - Cultivate Colorado
Nov 8, 2022
Products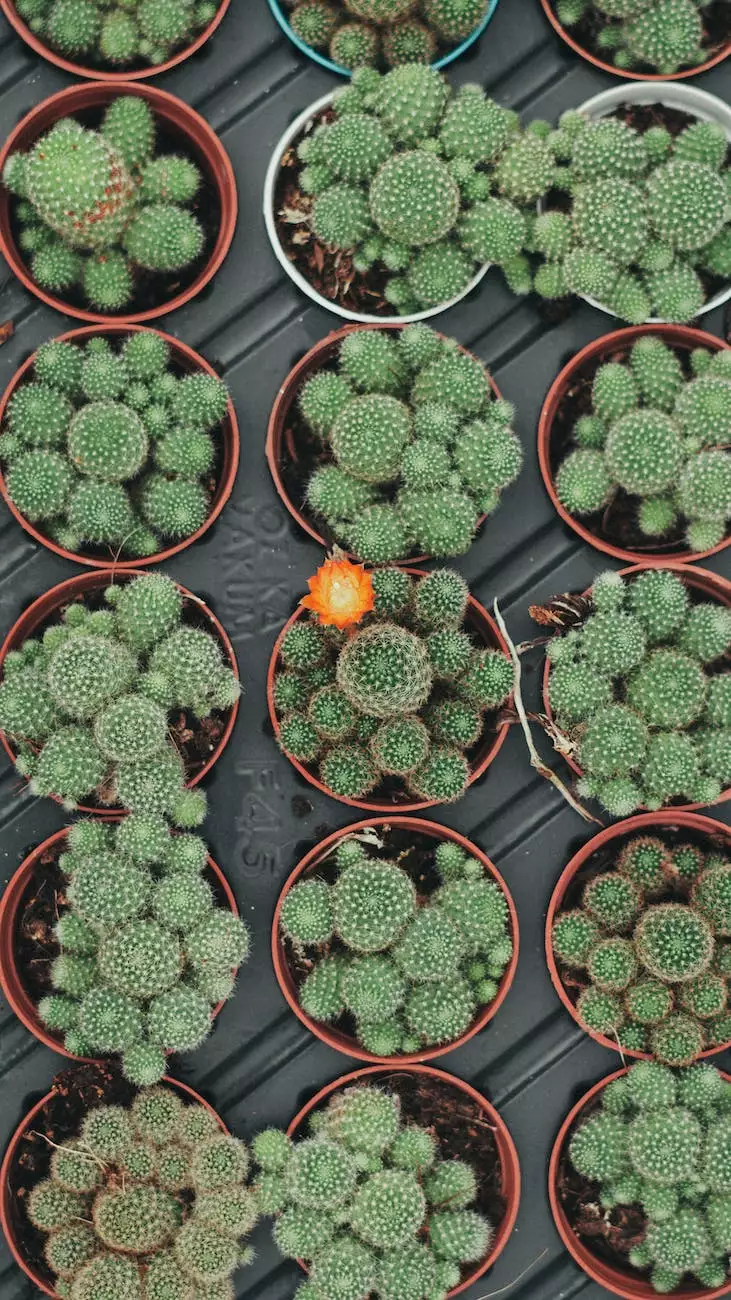 Enhance Your Gardening with IHORT Q Plug 18/40
Welcome to Grow Your Own, your one-stop destination for all your gardening needs. We are proud to present the IHORT Q Plug 18/40 – a revolutionary product designed to take your gardening experience to new heights. With its innovative features and unparalleled performance, the IHORT Q Plug 18/40 is a must-have for both novice and experienced gardeners.
The Perfect Solution for Healthy Seedlings
If you're looking to grow healthy seedlings, the IHORT Q Plug 18/40 is here to help. These 18/40mm peat plugs offer optimal conditions for germination and root development. The unique design ensures excellent aeration and moisture retention, creating the ideal environment for your seeds to thrive.
Unleash Your Gardening Potential
With the IHORT Q Plug 18/40, you can unlock your true gardening potential. These plugs are incredibly versatile and can be used for various plants, including vegetables, herbs, flowers, and more. No matter if you are starting from seed or taking cuttings, the IHORT Q Plug 18/40 provides unmatched support, ensuring successful growth every time.
Key Features of IHORT Q Plug 18/40
Let's explore some of the key features that make the IHORT Q Plug 18/40 a top choice:
Superior Germination: The IHORT Q Plug 18/40 provides the perfect balance of moisture and oxygen, promoting faster and healthier germination.
Optimal Root Growth: The plug's structure encourages optimal root development, resulting in stronger and more resilient plants.
Easy Transplantation: The IHORT Q Plug 18/40 is designed for seamless transplantation. The plugs can be transplanted into pots, trays, or directly into the ground, minimizing stress for your plants.
Environmentally Friendly: Made from sustainable materials and using peat, the IHORT Q Plug 18/40 is an eco-conscious choice for conscientious gardeners.
How to Use the IHORT Q Plug 18/40
Using the IHORT Q Plug 18/40 is a breeze. Follow these simple steps to get started:
Prepare the Plugs: Moisten the plugs before sowing your seeds or inserting cuttings. This ensures the plugs are adequately hydrated.
Sow or Insert: Place the seeds in the plug's designated hole or carefully insert cuttings into the plugs.
Provide Care: Ensure the plugs are kept in a warm and well-lit area. Regularly monitor moisture levels and adjust as needed.
Transplant: Once your seedlings have developed enough, transplant them into larger containers or directly into your garden.
Enjoy the Results: Watch your plants grow and flourish, knowing that the IHORT Q Plug 18/40 played a crucial role in their development.
Why Choose Grow Your Own?
At Grow Your Own, we are passionate about providing top-of-the-line gardening products to our valued customers. When you choose us, you can expect:
Quality Assurance: We source products from trusted manufacturers to ensure the highest quality standards.
Expert Guidance: Our team of experienced gardeners is here to offer guidance and answer any questions you may have.
Fast and Reliable Shipping: We understand the excitement of starting your gardening journey, which is why we prioritize prompt shipping and delivery.
Customer Satisfaction: Your satisfaction is our utmost priority. If you have any concerns or issues, our friendly customer support team is here to assist you.
Order Your IHORT Q Plug 18/40 Today
Don't miss out on enhancing your gardening experience with the IHORT Q Plug 18/40. Place your order today at Grow Your Own and start reaping the benefits of this exceptional product. Cultivate Colorado approves its efficiency and recommends it to all gardening enthusiasts.
Remember, a successful garden starts with quality supplies. Trust Grow Your Own to provide you with the best tools for your gardening journey. Happy gardening!