Jump Start 2' T5 Grow Light System with Timer (Stand, Fixture, Tube)
Apr 4, 2020
Products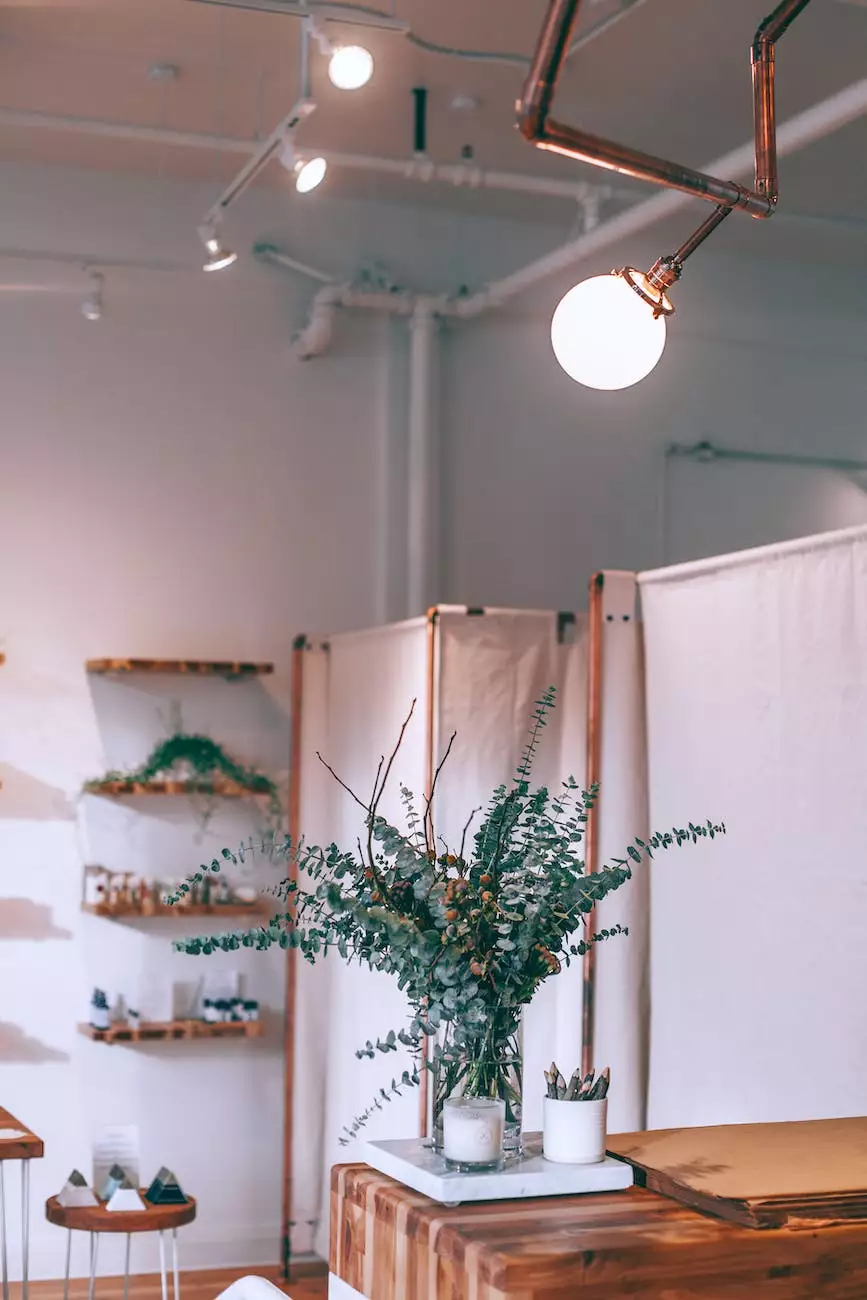 The Ultimate Indoor Gardening Solution
Are you passionate about indoor gardening? Look no further! Grow Your Own presents the revolutionary Jump Start 2' T5 Grow Light System with Timer. Designed to meet the specific needs of seedlings and young plants, this cutting-edge grow light system will take your gardening experience to new heights.
Unparalleled Light Spectrum
When it comes to indoor gardening, providing the right light spectrum is crucial for the growth and development of your plants. With the Jump Start 2' T5 Grow Light System, you get access to an unparalleled light spectrum that replicates natural sunlight, enabling your plants to thrive.
Built-in Timer for Optimum Control
We understand that every plant has unique lighting requirements. That's why the Jump Start 2' T5 Grow Light System comes with a built-in timer, allowing you to customize the lighting duration based on your plants' specific needs. Whether you need 12 hours of light or 18, this system has got you covered.
Efficient Stand and Fixture
Setting up your indoor garden shouldn't be a hassle. The Jump Start 2' T5 Grow Light System features an efficient stand and fixture, ensuring easy installation and optimal positioning. With its sturdy design, you can rest assured that your plants will be securely supported throughout their growth journey.
The Benefits of the Jump Start 2' T5 Grow Light System
Investing in the Jump Start 2' T5 Grow Light System offers numerous advantages for both beginner and experienced indoor gardeners. Here are some of the key benefits:
Accelerated Plant Growth
Thanks to the optimized light spectrum provided by the Jump Start 2' T5 Grow Light System, your plants will experience accelerated growth. From seedlings to maturity, this system ensures healthy and robust plants that bear bountiful harvests.
Extend Your Growing Season
With this grow light system, you no longer have to worry about the limitations of the outdoor growing season. Take control of your garden and extend your growing season throughout the year. Enjoy fresh herbs, vegetables, and flowers regardless of the weather outside.
Energy-Efficient Operation
We believe in sustainable gardening practices. The Jump Start 2' T5 Grow Light System is designed to be energy-efficient, minimizing your environmental impact without compromising the quality of light your plants receive. Save on energy costs while nurturing your indoor garden.
Compact and Space-Saving
The compact design of the Jump Start 2' T5 Grow Light System makes it perfect for small spaces. Whether you have limited room in your apartment or want to maximize your indoor garden setup, this system offers a space-saving solution without compromising on performance.
Why Choose Grow Your Own?
At Grow Your Own, we are committed to providing the best indoor gardening solutions for enthusiasts like you. Here's why you should choose us:
Quality Products
We understand the importance of using high-quality products in your indoor garden. That's why we source our products from trusted manufacturers to ensure they meet the highest standards of performance and durability. When you purchase the Jump Start 2' T5 Grow Light System from Grow Your Own, you're investing in excellence.
Expert Guidance
Indoor gardening can be challenging, especially if you're new to the hobby. At Grow Your Own, we have a team of experienced gardening experts who are passionate about helping you succeed. From plant care tips to troubleshooting, we're here to guide you every step of the way.
Exceptional Customer Service
Your satisfaction is our top priority. We take pride in offering exceptional customer service to ensure your shopping experience with us is smooth and enjoyable. If you have any questions or concerns, our friendly support team is always ready to assist you.
Fast and Reliable Shipping
Once you place your order, you can count on us to deliver your Jump Start 2' T5 Grow Light System with Timer promptly. We partner with reliable shipping services to ensure your products reach you in excellent condition, allowing you to start your indoor gardening journey without delay.
Start Your Indoor Garden Today
Are you ready to take your indoor gardening to the next level? Don't miss out on the incredible benefits of the Jump Start 2' T5 Grow Light System with Timer. Place your order now at Grow Your Own and start cultivating a thriving and fruitful indoor garden!