The Best Potting Soil for Your Gardening Needs
Dec 14, 2018
Products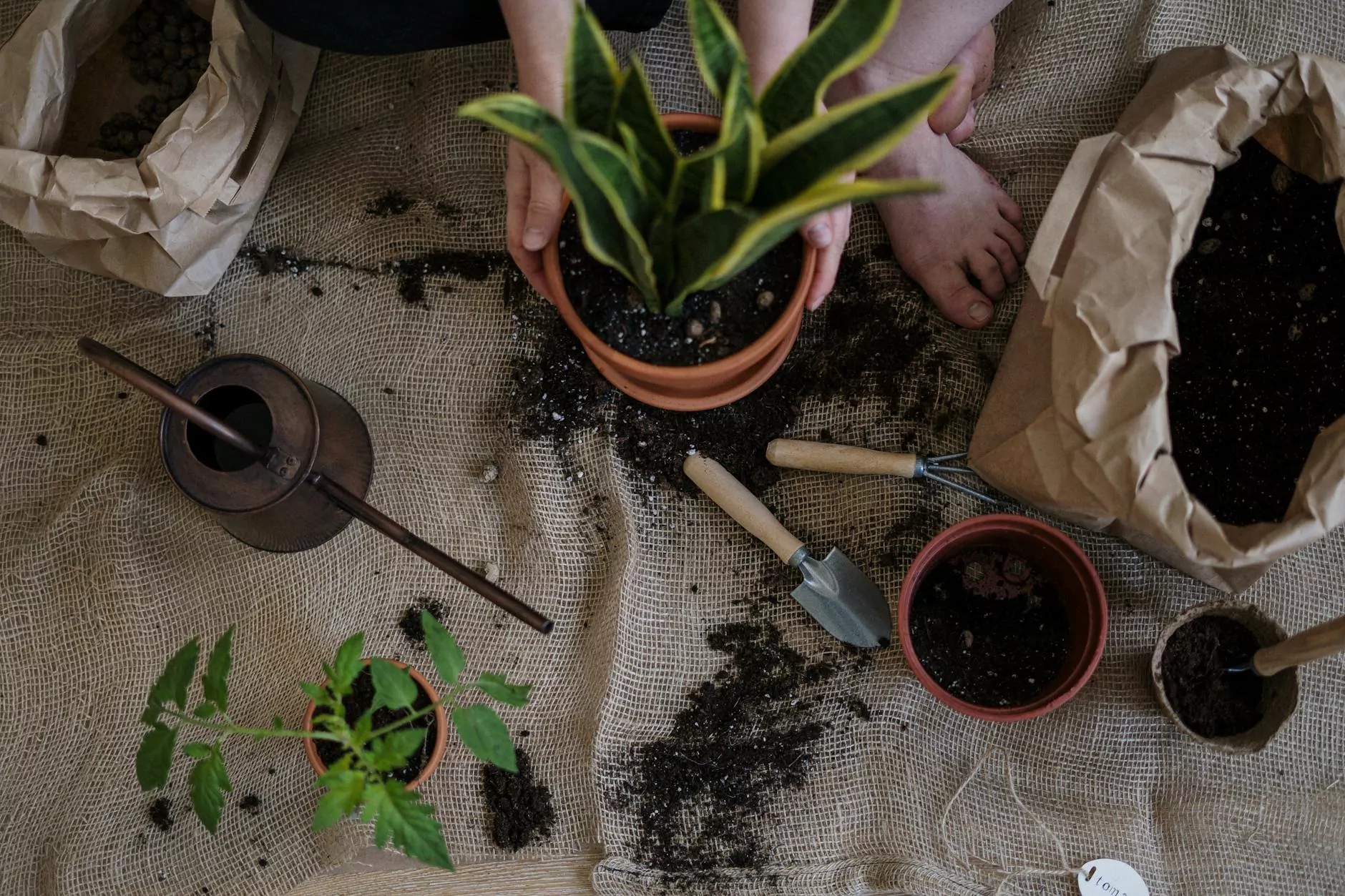 Introduction
Welcome to Grow Your Own, your trusted source for all your gardening needs in Denver, Colorado. We pride ourselves in offering a wide range of high-quality products to help you cultivate healthy and thriving plants. In this article, we will introduce you to our exceptional Roots Organics Lush Potting Soil, a must-have for any avid gardener.
Why Choose Roots Organics Lush Potting Soil?
When it comes to potting soil, Roots Organics Lush Potting Soil stands out from the crowd. Made with carefully selected organic materials, this premium blend is designed to provide optimal nutrition and support for your plants.
Key Features:
Organic Ingredients: Roots Organics Lush Potting Soil is composed of a balanced mixture of organic materials, including peat moss, coconut coir, perlite, and mycorrhizae fungi. These ingredients work together to create a nutrient-rich environment for your plants to thrive.
Enhanced Drainage: The perlite in Roots Organics Lush Potting Soil promotes excellent drainage, preventing waterlogging and root rot. This ensures that your plants receive the right amount of moisture, promoting healthy growth and reducing the risk of fungal diseases.
Improved Aeration: The combination of peat moss and coconut coir creates a well-aerated structure, allowing oxygen to reach the roots and facilitating root development. This leads to stronger and more resilient plants, capable of withstanding environmental stressors.
Beneficial Fungi: The addition of mycorrhizae fungi in Roots Organics Lush Potting Soil establishes a symbiotic relationship with plant roots, enhancing nutrient uptake and improving overall plant health. This results in increased yields and vibrant, flourishing plants.
Slow-Release Fertilizers: Roots Organics Lush Potting Soil contains specially formulated slow-release fertilizers, providing a constant and controlled release of nutrients over time. This eliminates the need for frequent fertilization and ensures a steady supply of essential elements for your plants.
Tested and Proven: Our Roots Organics Lush Potting Soil has been extensively tested to meet the highest standards of quality and performance. We guarantee its effectiveness and guarantee that it will exceed your expectations.
How to Use Roots Organics Lush Potting Soil
Using Roots Organics Lush Potting Soil is easy and straightforward. Simply follow these steps to create an optimal growing environment for your plants:
Prepare your containers or raised beds, ensuring they have adequate drainage holes.
Fill the containers or beds with Roots Organics Lush Potting Soil, leaving enough space for your plants' roots.
Carefully plant your desired vegetation, making sure to place the roots at the appropriate depth.
Water your newly potted plants thoroughly to settle the soil and initiate the nutrient uptake process.
Maintain regular watering and monitor your plants' growth. Note that the slow-release fertilizers in the potting soil will provide nutrients over an extended period.
Customer Reviews
Don't just take our word for it, here's what our satisfied customers have to say about Roots Organics Lush Potting Soil:
"I've been using Roots Organics Lush Potting Soil for years, and it never disappoints. My plants have never looked healthier!" - Sarah W., Denver, CO
"This potting soil is a game-changer! I noticed a significant improvement in the growth and vigor of my plants after switching to Roots Organics Lush." - Mark T., Denver, CO
Get Your Roots Organics Lush Potting Soil Today
Ready to take your gardening to the next level? Visit Grow Your Own in Denver, Colorado, and get your hands on Roots Organics Lush Potting Soil. We are dedicated to providing exceptional products to help you achieve outstanding results in your garden. Trust us for all your gardening needs and start cultivating healthy, thriving plants today!
About Grow Your Own
Grow Your Own is a leading eCommerce and shopping platform based in Denver, Colorado. We specialize in providing high-quality gardening products to both enthusiastic hobbyists and experienced growers. Our mission is to empower individuals to nurture and cultivate their own plants, promoting sustainability and a deeper connection with nature.
Shop with Confidence
When you shop with us, you can rest assured that you are getting the best products on the market. We carefully select each item in our inventory to ensure our customers receive only the highest quality and most effective solutions for their gardening endeavors. Our friendly and knowledgeable staff are always ready to assist you with any questions or concerns you may have.
Expand Your Gardening Horizons
Whether you're a seasoned pro or just starting your gardening journey, Grow Your Own is here to support you every step of the way. Explore our wide range of products, from potting soils and fertilizers to tools and accessories, and discover new possibilities for your garden. Join our community of passionate gardeners and unlock the true potential of your green thumb!