Shop - Grow Your Own
Mar 25, 2023
Products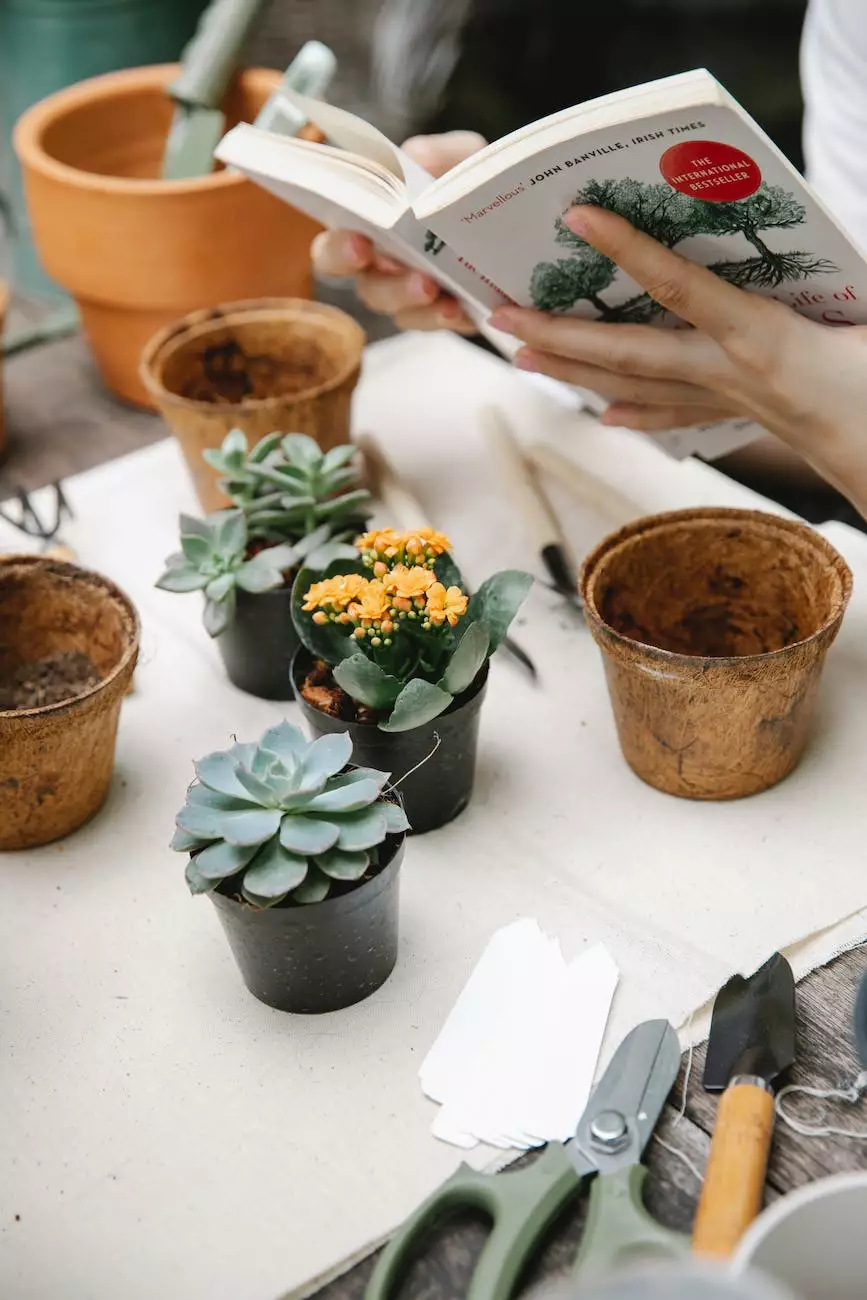 Welcome to Grow Your Own Shop
At Grow Your Own, we are passionate about helping you achieve self-sufficiency and sustainability. Our Shop is your ultimate destination for all your eCommerce and shopping needs in the realm of gardening, farming, and homesteading. Whether you are a seasoned gardener or just starting out, our extensive range of products is carefully curated to cater to beginners, enthusiasts, and experts alike.
Discover a World of Possibilities
Step into our online store and explore a vast array of high-quality products designed to enhance your gardening experience. From seeds to tools, equipment to accessories, we have everything you need to grow your own food, cultivate beautiful flowers, and create a thriving garden ecosystem. Our carefully selected inventory is sourced from reputable brands known for their commitment to quality and sustainability.
Unleash Your Green Thumb
Are you ready to embark on the rewarding journey of organic gardening? Look no further. Our comprehensive collection of organic seeds ensures that you can grow a wide range of fruits, vegetables, herbs, and flowers without the use of harmful pesticides or chemicals. Cultivate your own fresh produce, and taste the difference in every bite.
Not sure where to start? Our team of gardening experts is here to guide you. Find helpful advice, tips, and tutorials on our website, covering everything from seed selection and soil preparation to pest control and harvesting. With our assistance, you'll soon become a confident gardener, nurturing your plants with knowledge and care.
Equip Yourself with Top-Quality Tools
Achieving gardening success requires the right tools. Browse through our collection of high-quality gardening tools, ranging from ergonomic hand trowels and pruners to sturdy shovels and wheelbarrows. We understand the importance of well-crafted tools in facilitating efficient and enjoyable gardening experiences. Our selection ensures that you have access to reliable tools that can withstand the test of time.
Enhance Your Garden's Beauty
Transform your garden into a picturesque oasis with our range of garden decor and accessories. Add a touch of whimsy with decorative pots and planters, or create a cozy seating area with our selection of outdoor furniture. The possibilities are endless when it comes to elevating your garden's aesthetic appeal.
Join a Thriving Gardening Community
At Grow Your Own, we believe in the power of community. Connect with like-minded individuals, share your gardening journey, and seek support or inspiration on our online forums. Our thriving gardening community is a valuable resource to tap into, offering a wealth of knowledge and camaraderie.
Start Your Gardening Adventure Today
Whether you have a sprawling backyard or limited balcony space, our Shop has everything you need to kick-start your gardening adventure. Achieve self-sustainability, nurture your green space, and reap the numerous benefits of embracing a greener lifestyle.
Visit Grow Your Own online Shop today and take the first step towards a more sustainable future.