How to Clean Your Grow Tent - Cultivate Colorado
Feb 25, 2019
Blog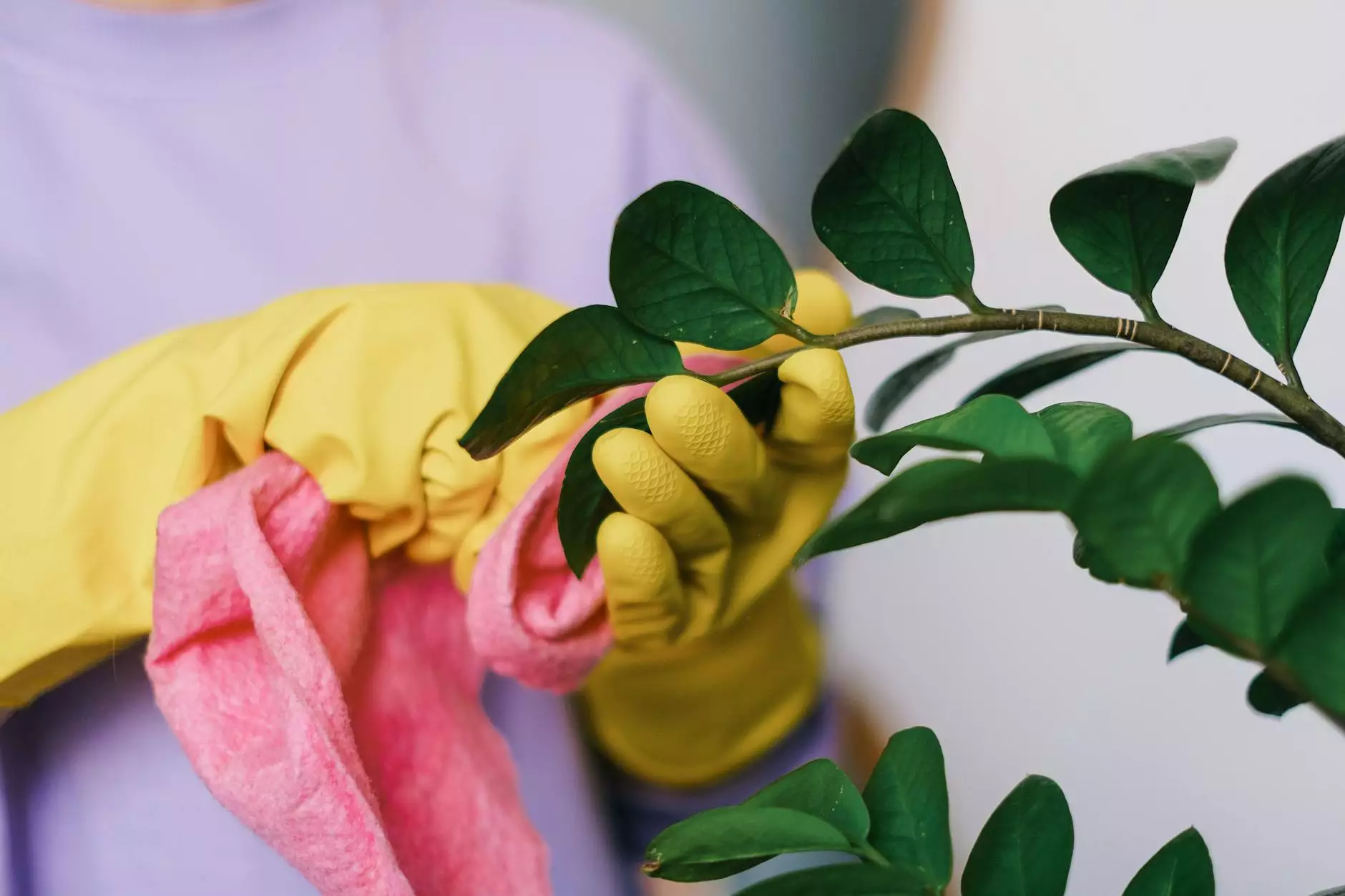 Welcome to Grow Your Own, your go-to resource for all things related to indoor gardening. In this comprehensive guide, we will walk you through the essential steps to effectively clean your grow tent. A clean and sanitary environment is crucial for the health and success of your plants. By following the tips and techniques provided by Cultivate Colorado, you can maintain an optimal growing space and maximize your harvests.
Why Clean Your Grow Tent?
Before diving into the cleaning process, it's important to understand why keeping your grow tent clean is essential. A dirty and unhygienic environment can lead to various issues such as pest infestations, mold growth, and plant diseases. Regular cleaning helps prevent these problems and ensures that your plants thrive in a healthy atmosphere.
Supplies You'll Need
Before starting the cleaning process, gather the following supplies:
All-purpose cleaner
Vinegar
Baking soda
Soft cloth or sponge
Water spray bottle
Garden hose
Scrub brush
Protective gloves
Step-by-Step Cleaning Process
Follow these step-by-step instructions to clean your grow tent:
Step 1: Prepare the Area
Start by removing all plants, equipment, and accessories from the grow tent. This includes pots, lights, fans, and any other items present in the tent. Place them in a safe and clean location.
Step 2: Dust and Vacuum
Use a soft cloth or sponge to gently dust the interior walls and surfaces of the grow tent. After dusting, vacuum the floor and remove any debris or loose dirt.
Step 3: Mix a Cleaning Solution
In a spray bottle, mix a solution of warm water and a mild all-purpose cleaner. Alternatively, you can use a mixture of water and vinegar or water and baking soda for a natural cleaning solution.
Step 4: Wipe Down Surfaces
Spray the cleaning solution onto a soft cloth or sponge, and gently wipe down all interior surfaces of the grow tent. Pay close attention to removing any dirt, stains, or residue. For stubborn stains, use a scrub brush to scrub the affected areas.
Step 5: Rinse with Water
After wiping down all surfaces, rinse the interior of the grow tent with a garden hose or clean water. Ensure that all cleaning solution and debris are thoroughly removed.
Step 6: Dry and Reassemble
Allow the grow tent to air dry completely before reassembling it. Ensure that all components and accessories are clean and dry as well. Once dry, put everything back into the grow tent, including your plants and equipment.
Tips and Maintenance
To maintain a clean grow tent, consider the following tips:
Regularly inspect your grow tent for any signs of pests or diseases.
Keep the surrounding area clean and tidy to prevent dirt and debris from entering.
Use protective gloves and follow safety precautions when handling cleaning solutions.
Establish a regular cleaning schedule to prevent the build-up of contaminants.
Monitor humidity levels and avoid excessive moisture, as it can promote mold growth.
The Importance of Cleanliness
Keeping your grow tent clean is vital for the overall health and productivity of your plants. It helps create an optimal growing environment, reduces the risk of disease and infestations, and ensures the longevity of your equipment. By following the steps outlined in this guide, you can maintain a clean and thriving grow tent.
For more information and expert advice on indoor gardening, visit Grow Your Own today. Happy growing!