Active Aqua Grow Flow 5 gal System w ... - Cultivate Colorado
Jul 16, 2022
Products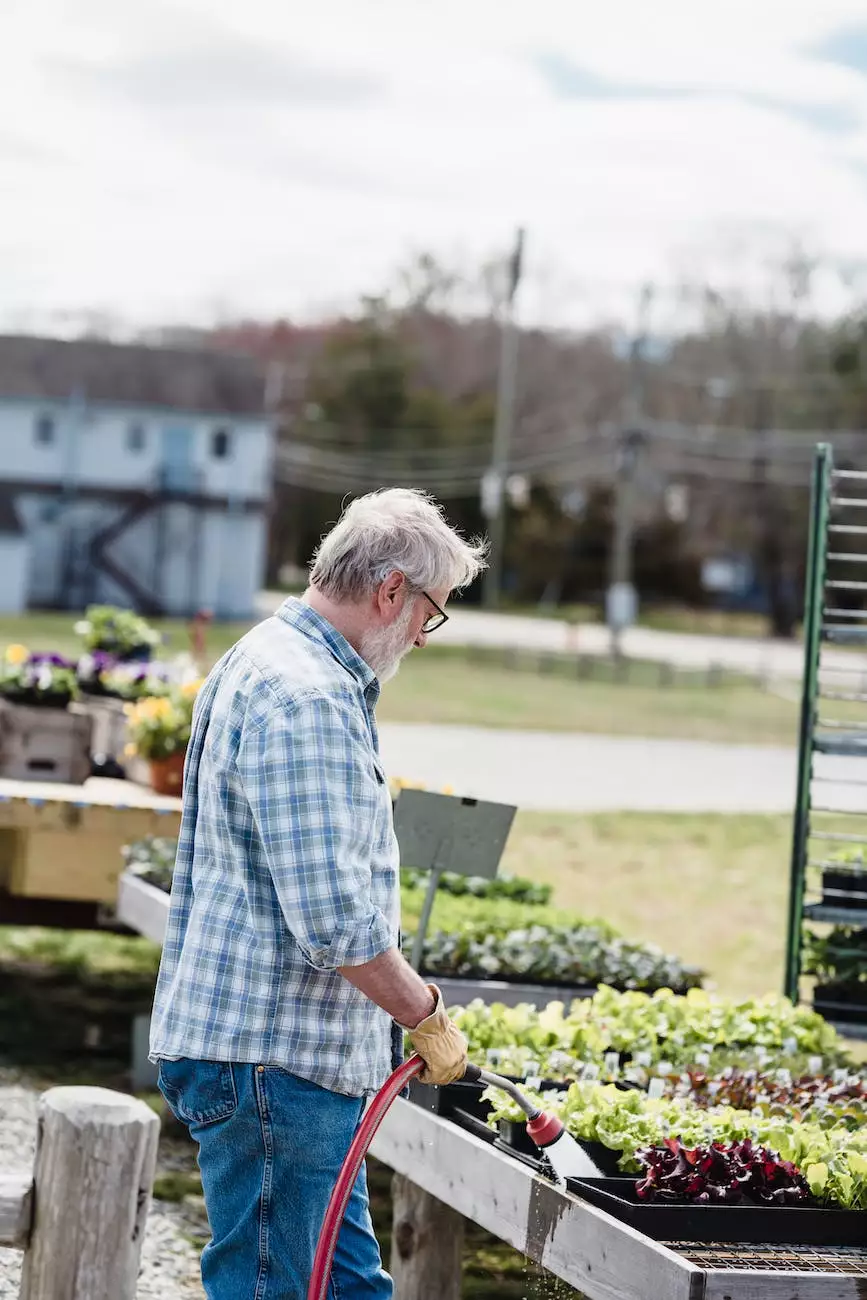 Introduction to Active Aqua Grow Flow
Grow Your Own is proud to present the Active Aqua Grow Flow 5-gallon system with controller unit and 3/4" tubing. This hydroponic system is a top choice for indoor gardeners who want to optimize plant growth and yield. With its innovative features and reliable performance, the Active Aqua Grow Flow system is a must-have for any serious cultivator.
Why Choose the Active Aqua Grow Flow System?
When it comes to hydroponics, the Active Aqua Grow Flow system stands out from the crowd. This advanced system offers a range of benefits that make it an ideal choice for both beginners and experienced growers:
1. High-Quality Construction
The Active Aqua Grow Flow system is built to last. It features durable materials and components that can withstand the rigors of hydroponic gardening. The 5-gallon buckets are made from sturdy plastic, ensuring longevity and resistance to corrosion.
2. Easy-to-Use Controller Unit
With the included controller unit, managing your hydroponic setup becomes a breeze. The controller allows you to automate the feeding and drainage cycles, ensuring optimal nutrient delivery to your plants. It's user-friendly interface makes it simple to set up and adjust the system according to your specific needs.
3. Efficient Nutrient Delivery
The Active Aqua Grow Flow system utilizes a recirculating design, providing plants with a constant supply of nutrient-rich water. The system's unique design prevents water stagnation and ensures the even distribution of nutrients to all plants in the garden. This results in healthier, more vibrant growth and increased yields.
4. Scalable and Expandable
Whether you are a hobbyist or a commercial grower, the Active Aqua Grow Flow system can adapt to your needs. The modular design allows you to expand your garden as your growing ambitions grow. Start with a few buckets and easily add more to accommodate a larger number of plants.
5. Versatile Plant Options
With the Active Aqua Grow Flow system, you can cultivate a wide variety of plants, from leafy greens to blooming flowers. The system's flexibility allows you to create the optimal environment for each plant type, ensuring they receive the necessary nutrients and conditions for robust growth.
Shop with Grow Your Own
At Grow Your Own, we understand the importance of quality equipment for successful hydroponic gardening. Our extensive selection of hydroponic products, including the Active Aqua Grow Flow system, is curated to provide you with cutting-edge solutions for your indoor garden.
Why Choose Grow Your Own?
As a trusted name in the industry, Grow Your Own offers:
Quality Products: We source our products from reputable brands and manufacturers to ensure that our customers receive only the best.
Expert Guidance: Our knowledgeable team is always ready to assist you with any questions or concerns you may have. We are passionate about helping you achieve your gardening goals.
Competitive Pricing: We strive to offer competitive prices without compromising on quality. Take advantage of our affordable hydroponic solutions.
Convenient Online Shopping: With our user-friendly website, you can easily browse through our products, add items to your cart, and securely complete your purchase from the comfort of your own home.
Fast and Reliable Shipping: We know that time is of the essence, which is why we ensure prompt shipping so you can get started on your hydroponic journey without delay.
Discover the Best in Hydroponics at Cultivate Colorado
If you're in search of high-quality hydroponic products, look no further than Cultivate Colorado. Our mission is to provide growers with superior tools and resources for cultivating their indoor gardens. As a leader in the hydroponics industry, we offer an extensive range of products suited for all skill levels.
Our Commitment to You
When you choose Cultivate Colorado, you can expect:
Unrivaled Selection: We carry a vast inventory of hydroponic systems, grow lights, nutrients, and more, ensuring that you find everything you need under one roof.
Expert Advice: Our team of experienced professionals is here to guide you every step of the way, helping you make informed decisions and troubleshoot any challenges that may arise.
Community Support: We believe in fostering a vibrant and supportive community of growers. Connect with like-minded individuals through our forums, workshops, and educational resources.
Sustainability: We are committed to promoting sustainable growing practices and eco-friendly solutions that minimize environmental impact.
Customer Satisfaction: Your satisfaction is our top priority. Shop with confidence knowing that we go above and beyond to exceed your expectations.
Maximize Your Indoor Garden with Active Aqua Grow Flow
Are you ready to take your indoor gardening to the next level? The Active Aqua Grow Flow 5-gallon system with controller unit and 3/4" tubing is the perfect choice for achieving remarkable results. Invest in this advanced hydroponic system and witness the incredible growth and harvests it can provide.