Down to Earth Feather Meal 5
Jan 21, 2022
Products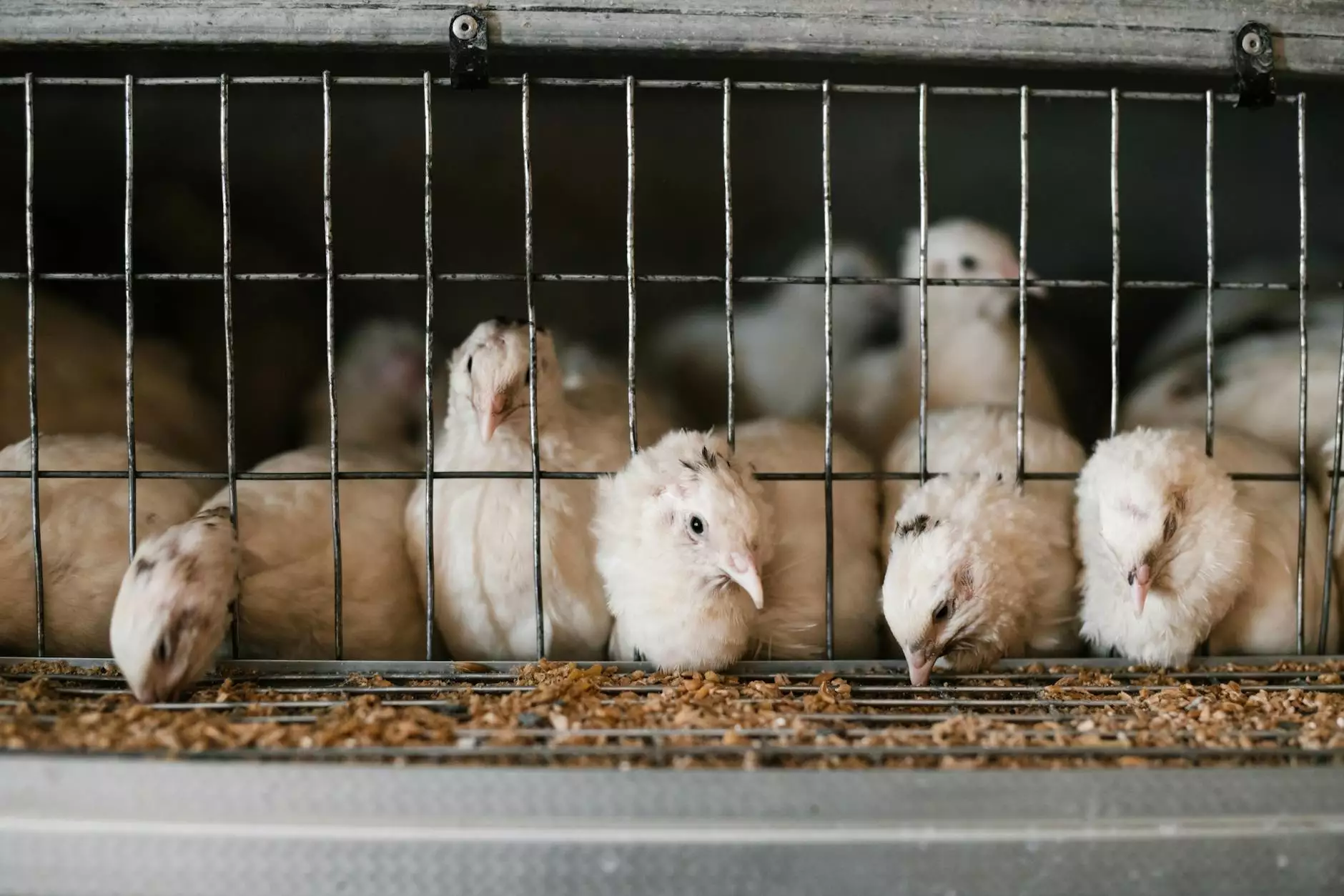 Introduction to Down to Earth Feather Meal 5
Welcome to Grow Your Own, your trusted destination for high-quality organic fertilizers and gardening supplies. In this page, we are thrilled to present to you our exceptional product - Down to Earth Feather Meal 5. Designed to meet the needs of avid gardeners and horticulturists, this premium organic fertilizer is sure to enhance the growth and vitality of your plants.
The Power of Feather Meal
Feather meal is a natural byproduct of the poultry industry, making it an environmentally friendly choice for organic gardeners. Our Feather Meal 5 is derived from carefully selected poultry feathers, which undergo a meticulous process to ensure optimal nutrient content. It is an excellent source of slow-release nitrogen and promotes long-term soil health.
With a guaranteed minimum nitrogen content of 5%, this feather meal fertilizer provides a sustainable source of nutrients for plants throughout their growth cycle. Whether you are growing vegetables, herbs, fruits, or ornamentals, Down to Earth Feather Meal 5 offers a balanced nourishment that supports vigorous root development, lush foliage, and abundant flowering.
Benefits of Down to Earth Feather Meal 5
1. Slow-Release Nutrients
One of the key advantages of using Feather Meal 5 is its slow-release nature. This means that the nutrients are released gradually over time, providing a sustained and continuous supply to the plants. This not only reduces the risk of nutrient leaching but also ensures that your plants receive essential nourishment throughout their growth stages.
2. Organic and Environmentally Friendly
At Grow Your Own, we are committed to promoting sustainable gardening practices. Feather Meal 5 is a 100% organic fertilizer, free from synthetic chemicals and harmful additives. By choosing this product, you are not only supporting the health of your garden but also contributing to the preservation of our planet's ecosystem.
3. Improved Soil Structure
In addition to its nutrient-rich composition, Feather Meal 5 enhances the soil structure by promoting microbial activity and increasing organic matter. Its slow-release properties enhance the soil's ability to retain water, prevent erosion, and create a favorable environment for beneficial soil organisms. This ultimately leads to healthier plants with improved disease resistance.
4. Versatility and Ease of Use
Down to Earth Feather Meal 5 is suitable for a wide range of plants, including vegetables, fruits, herbs, and ornamentals. It can be used in various garden settings, including container gardening, raised beds, and traditional gardens. With simple application instructions, incorporating this fertilizer into your gardening routine is effortless.
Application Instructions
To achieve optimal results with Down to Earth Feather Meal 5, follow these simple application instructions:
Before planting, mix Feather Meal 5 into the soil at a rate of 2-4 lbs per 100 square feet.
For established plants, apply 2-4 tablespoons around the base of each plant and gently work it into the soil.
Water thoroughly after application to ensure proper nutrient uptake.
Reapply every 4-6 weeks during the growing season to sustain plant health and vigor.
The Down to Earth Difference
As a prominent authority in the organic gardening industry, Grow Your Own takes pride in offering high-end products that exceed customer expectations. Our Down to Earth Feather Meal 5 stands out in the market due to our unwavering commitment to quality, sustainability, and customer satisfaction.
Each batch of Feather Meal 5 undergoes rigorous quality control measures to ensure consistency and nutrient content. We source our feathers from trusted poultry farms, guaranteeing the highest standards of organic production. From cultivation to packaging, we prioritize the integrity of our fertilizer, safeguarding its potency and effectiveness.
Start Enhancing Your Garden Today
Are you ready to take your gardening experience to new heights? Down to Earth Feather Meal 5 is the key to unlocking the full potential of your plants. Whether you are a seasoned gardener or just starting out, this premium organic fertilizer will empower you to create a flourishing garden that brings beauty and joy.
Order your supply of Down to Earth Feather Meal 5 today and experience the Grow Your Own difference. For any inquiries or assistance, our friendly team is here to help. Happy gardening!