Green Rooster Mushroom Spawn Bag
Aug 1, 2022
Products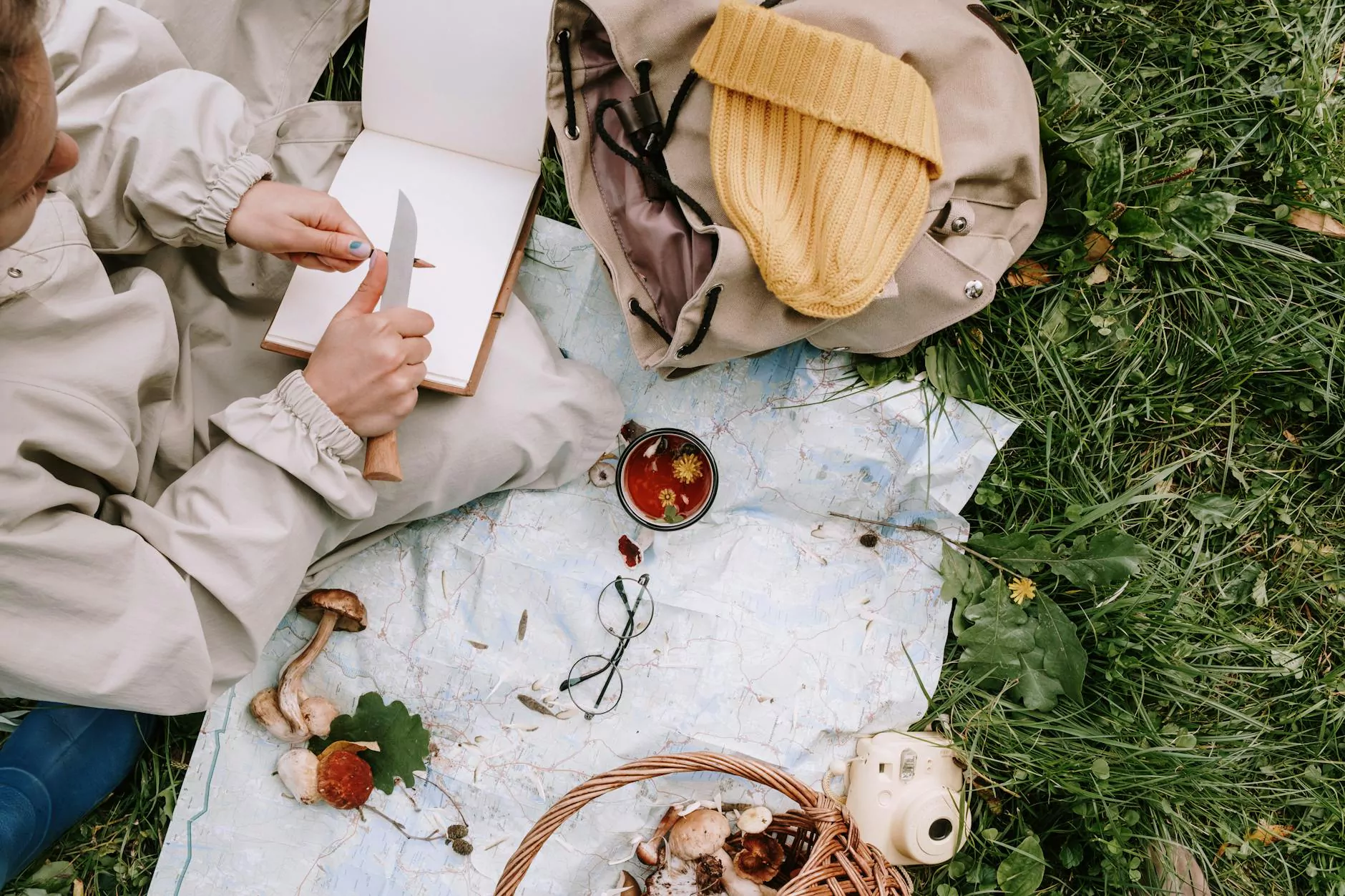 Introduction
Welcome to Grow Your Own, your one-stop shop for all your mushroom cultivation needs! We are excited to present to you our premium Green Rooster Mushroom Spawn Bag. Whether you are a first-time grower or an experienced mushroom enthusiast, our spawn bags will help you embark on a successful and fulfilling mushroom-growing journey.
The Beauty of Mushroom Cultivation
Mushroom cultivation is a fascinating process that allows you to grow your favorite edible fungi in the comfort of your own home. With our Green Rooster Mushroom Spawn Bag, you can experience the joy of watching the mushrooms flourish from small mycelium to full-grown caps, ready to be harvested and enjoyed in various culinary creations.
Why Choose Green Rooster Mushroom Spawn Bag?
At Grow Your Own, we believe in providing our customers with the highest quality products, and our Green Rooster Mushroom Spawn Bag is no exception. Here are some compelling reasons why you should choose our spawn bag:
1. Exceptional Quality
Our Green Rooster Mushroom Spawn Bag is carefully crafted using premium materials to ensure optimal growing conditions for your mushrooms. The spawn bag is designed to provide the perfect balance of moisture, air circulation, and nutrition, giving your mushrooms the best chance to thrive.
2. Easy to Use
Even if you are a beginner in mushroom cultivation, our Green Rooster Mushroom Spawn Bag is incredibly user-friendly. No prior experience is necessary to get started. Simply follow our easy-to-understand instructions, and you'll be on your way to growing delicious mushrooms in no time.
3. Abundant Harvest
With the Green Rooster Mushroom Spawn Bag, you can expect a bountiful harvest. Each bag is filled with premium mushroom spawn that is carefully selected for its productivity and flavor. Prepare yourself for an abundant supply of tasty mushrooms that will impress your friends and family.
4. Versatility
Whether you prefer cultivating oyster mushrooms, shiitake mushrooms, or any other variety, our Green Rooster Mushroom Spawn Bag is compatible with a wide range of mushroom species. This versatility allows you to explore different flavors and textures, adding a touch of culinary creativity to your kitchen.
5. Sustainable Option
Choosing our Green Rooster Mushroom Spawn Bag means you are making an eco-conscious choice. We prioritize sustainability and ensure that our products are designed with the environment in mind. By growing your own mushrooms, you are reducing carbon footprint and contributing to a greener future.
How to Use the Green Rooster Mushroom Spawn Bag
Getting started with your Green Rooster Mushroom Spawn Bag is a breeze. Follow these simple steps:
Step 1: Preparation
Before you begin, ensure that your work area is clean and sanitized. This helps prevent contamination and ensures the best growing conditions for your mushrooms.
Step 2: Inoculation
Using a sterile needle or inoculation tool, introduce the mushroom spawn into the substrate contained within the Green Rooster Mushroom Spawn Bag. Gently mix the spawn to distribute it evenly throughout the bag.
Step 3: Incubation
Seal the bag and place it in a warm and dark location with proper air circulation. Maintain optimal temperature and humidity levels during the incubation period. Soon, you'll start to see the mycelium spreading throughout the substrate, indicating successful colonization.
Step 4: Fruiting
Once the mycelium has fully colonized the substrate, transfer the bag to an area with indirect light. Keep the humidity levels high and maintain the ideal temperature for fruiting, specific to the mushroom species you are growing. Soon, you'll observe beautiful mushroom caps emerging.
Step 5: Harvest
When the mushroom caps have reached their desired size, carefully harvest them by gently twisting and pulling. Enjoy the fruits of your labor in a variety of delicious recipes, from sautés to soups, and elevate your culinary creations with fresh and homegrown mushrooms.
Conclusion
Growing your own mushrooms is an incredibly rewarding and satisfying experience. With our Green Rooster Mushroom Spawn Bag, you have everything you need to embark on a successful mushroom-growing adventure. Shop now at Grow Your Own and start cultivating delicious mushrooms at home. Elevate your cooking, connect with nature, and enjoy the many benefits of cultivating your own food. Join the mushroom revolution today!