Growing Media - Essential for Successful Gardening
May 6, 2023
Products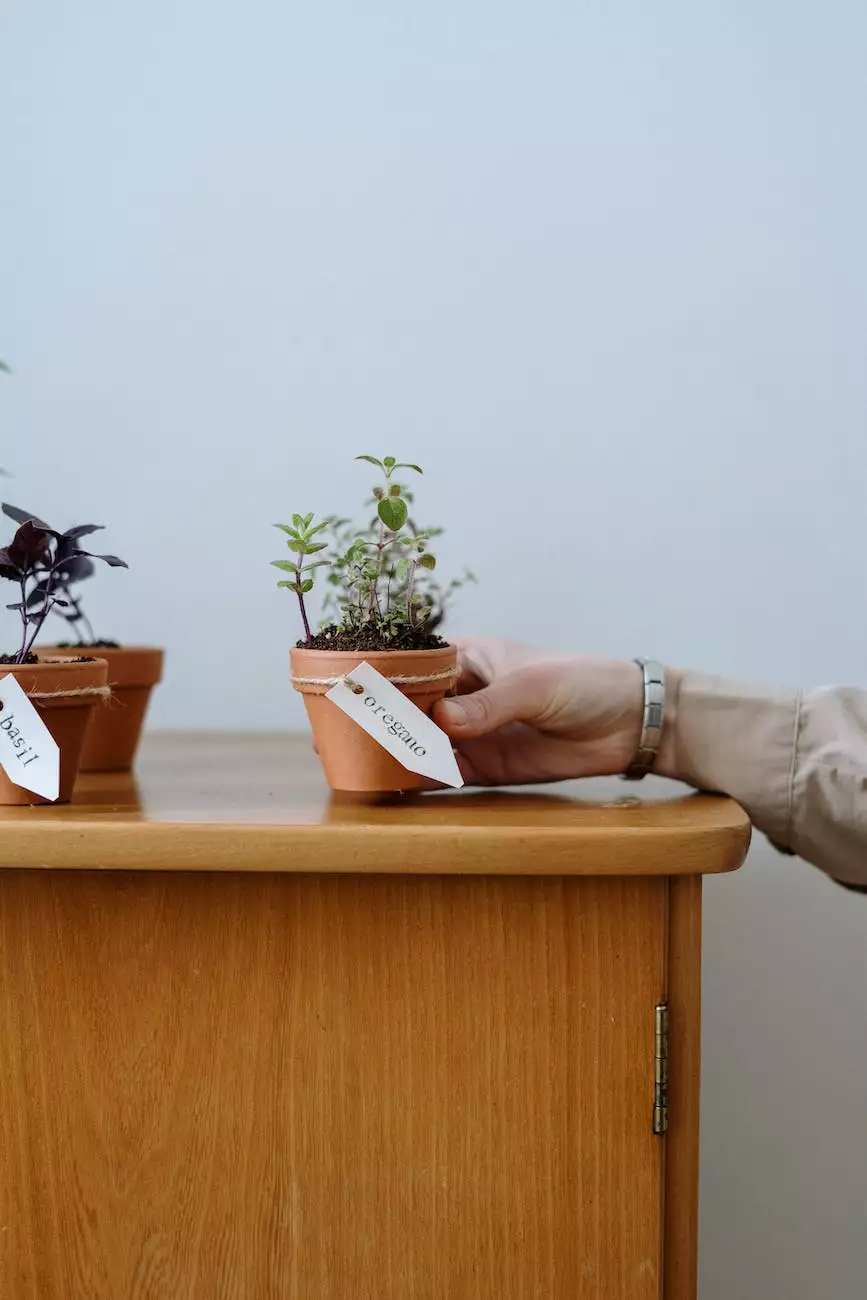 The Importance of High-Quality Growing Media
When it comes to successful gardening, choosing the right growing media is an absolute necessity. At Grow Your Own, we understand the importance of providing our customers with the highest quality products for a thriving garden. Our extensive selection of top-notch growing media ensures that your plants receive the nutrients, moisture, and aeration they need for optimal growth.
Discover the Best Growing Media for Your Garden
With years of experience in the industry, Grow Your Own has carefully curated a range of top-quality growing media that caters to all types of gardening needs. Whether you are starting from seeds, transplanting seedlings, or maintaining a mature garden, we have the perfect solution for you.
1. Organic Soil Mixtures
Our organic soil mixtures are formulated to provide essential nutrients and optimize moisture retention, ensuring strong root development and healthy plant growth. We source our organic soil from trusted suppliers, guaranteeing the highest standards of quality and sustainability. Choose from a variety of blends designed for specific plant types, such as vegetables, flowers, or herbs.
2. Premium Compost
Compost is a vital component in enriching the soil, promoting biodiversity, and maintaining a balanced ecosystem in your garden. Our premium compost is rich in organic matter, packed with beneficial microorganisms that enhance soil fertility. It helps improve soil structure, increase water-holding capacity, and support nutrient absorption by plant roots.
3. Nutrient-Rich Peat Moss
Peat moss is an excellent choice for enhancing soil quality, retaining moisture, and improving aeration. It is known for its water-holding capacity and ability to slowly release essential nutrients to plants. Our nutrient-rich peat moss is sourced sustainably, ensuring minimal impact on the environment.
4. Specialized Potting Mixes
For container gardening or indoor plants, our specialized potting mixes provide the ideal growing environment. These mixes are expertly formulated to offer excellent drainage while retaining adequate moisture. They are enriched with essential nutrients, ensuring healthy and vibrant plants in pots, hanging baskets, or vertical gardens.
Expert Advice for Successful Gardening
At Grow Your Own, we are not only committed to providing high-quality growing media but also to helping our customers achieve gardening success. Our team of experienced horticulturists and gardening enthusiasts is here to offer expert advice and guidance. Whether you are a beginner or an experienced gardener, we are happy to assist you with any questions or concerns you may have.
Why Choose Grow Your Own
With countless options available in the market, it can be challenging to find the right growing media for your garden. Here's why Grow Your Own stands out:
Wide Selection: We offer a diverse range of growing media to suit every gardener's needs.
Uncompromising Quality: All our products are carefully selected for their superior quality and performance.
Sustainability: We prioritize sourcing sustainable materials to minimize our environmental impact.
Expert Support: Our knowledgeable team is always available to guide and assist you in making the right choices for your garden.
Convenience: Shop online and have your growing media delivered straight to your doorstep.
Customer Satisfaction: We are dedicated to ensuring your satisfaction and delighting you with our products and services.
Start Growing with the Best Growing Media Today
Unlock the potential of your garden with high-quality growing media from Grow Your Own. Explore our wide selection of organic soil mixtures, premium compost, nutrient-rich peat moss, and specialized potting mixes. With our exceptional products and expert guidance, you can achieve the garden of your dreams. Trust us as your go-to source for all your growing media needs.
Experience the satisfaction of watching your plants thrive and flourish. Shop now at GrowYourOwnDenver.com/growing-media and take the first step towards a successful gardening journey.