2' x 4' GORILLA GROW TENT
Jan 19, 2020
Products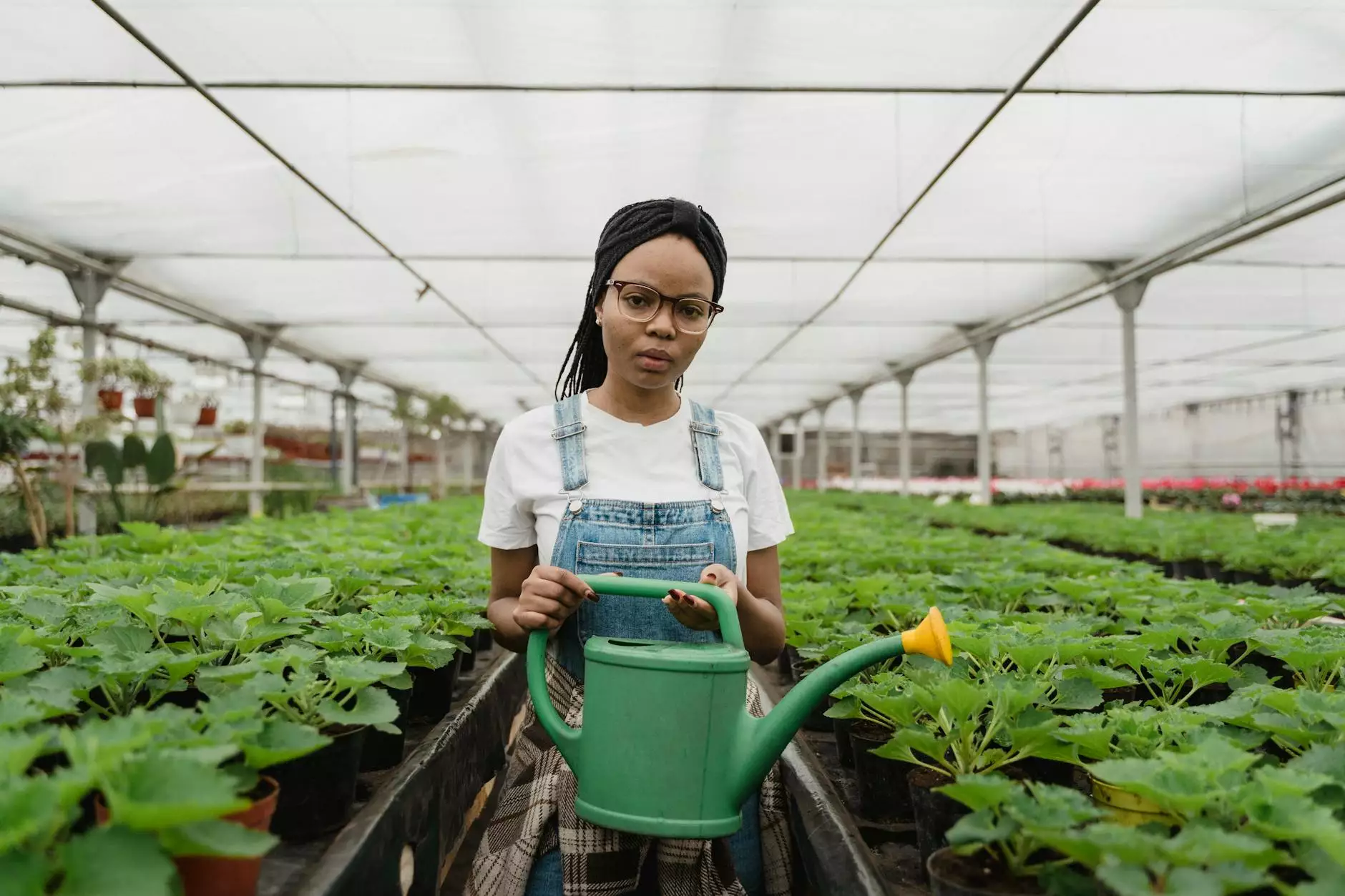 Create the Optimal Indoor Gardening Environment
Are you passionate about indoor gardening but lack the suitable space? Look no further! Grow Your Own proudly presents the 2' x 4' GORILLA GROW TENT, a game-changer in the world of indoor cultivation. This top-of-the-line grow tent offers an ideal environment to cultivate plants, whether you are a seasoned grower or just starting out.
Unmatched Quality and Durability
Our 2' x 4' GORILLA GROW TENT is designed with the highest quality materials to provide unmatched durability. Crafted with thick 1680D fabric, reinforced stitching, sturdy metal poles, and heavy-duty zippers, this tent is built to last. It is resistant to tearing, pests, and light leakage, ensuring that your plants thrive in a controlled environment.
Superior Light Reflection and Insulation
The 2' x 4' GORILLA GROW TENT boasts a highly reflective interior lining made of diamond-patterned mylar. This reflective surface maximizes light distribution, allowing your plants to receive optimal lighting at all angles. The mylar lining also acts as insulation, retaining heat and maintaining a consistent temperature conducive to plant growth.
Effortless Setup and Management
Setting up the 2' x 4' GORILLA GROW TENT is a breeze. With its straightforward interlocking metal frame and easy-to-follow instructions, you can assemble the tent in no time. The tent features strategically placed ports for easy access to electrical cords, ventilation systems, and irrigation tubing, making it simple to manage the growing environment.
Versatility for Any Planting Needs
The spacious 2' x 4' footprint of this grow tent provides ample room for multiple plants, allowing you to create a diverse indoor garden. Whether you're growing herbs, vegetables, or flowers, the adjustable height feature enables you to accommodate plants at different stages of growth. With the GORILLA GROW TENT, the possibilities are endless.
Enhanced Control and Environment Regulation
Precise environmental control is the key to achieving remarkable growth. Our 2' x 4' GORILLA GROW TENT offers a range of features to help you maintain optimal conditions for your plants. The tent includes multiple ventilation windows and ducting ports for proper air circulation and temperature management. Additionally, integrated viewing windows allow you to monitor your plants' progress without disrupting their environment.
Built-in Sustainability and Eco-Friendliness
At Grow Your Own, we care about the environment. The 2' x 4' GORILLA GROW TENT is designed with sustainability in mind. Its sturdy construction and long-lasting materials reduce the need for frequent replacements, significantly minimizing waste. By choosing our grow tent, you contribute to a greener and more eco-friendly gardening future.
Invest in Your Indoor Gardening Success
Choose the 2' x 4' GORILLA GROW TENT from Grow Your Own and unlock the full potential of your indoor gardening endeavors. Elevate your growing experience with the industry's leading grow tent that delivers impressive results. Order your GORILLA GROW TENT today and harvest the benefits of cultivating plants in a controlled environment.
Shop at Grow Your Own - Your eCommerce & Shopping Destination
At Grow Your Own, we pride ourselves on being a trusted eCommerce destination for gardening enthusiasts. Browse our wide selection of premium products and find everything you need to create and maintain an exceptional indoor garden. From grow tents to hydroponic systems, lights, and nutrients, we offer only the highest quality products to ensure your success.
Wide selection of grow tents, including the 2' x 4' GORILLA GROW TENT
High-quality materials and construction for durability
Superior light reflection and insulation with diamond-patterned mylar
Easy setup and management with interlocking metal frame and convenient ports
Adjustable height and spacious footprint for versatile planting
Precise environmental control and monitoring
Eco-friendly design for sustainability
Investment in your indoor gardening success
When it comes to indoor gardening, the 2' x 4' GORILLA GROW TENT is the ultimate choice. Trust Grow Your Own to provide you with the tools and expertise to take your gardening to new heights. Shop with us today and uncover a world of possibilities for your indoor garden.