Vortex VTX Inline Fan 8 in 739 CFM - Boost Your Indoor Garden's Ventilation
Mar 2, 2019
Products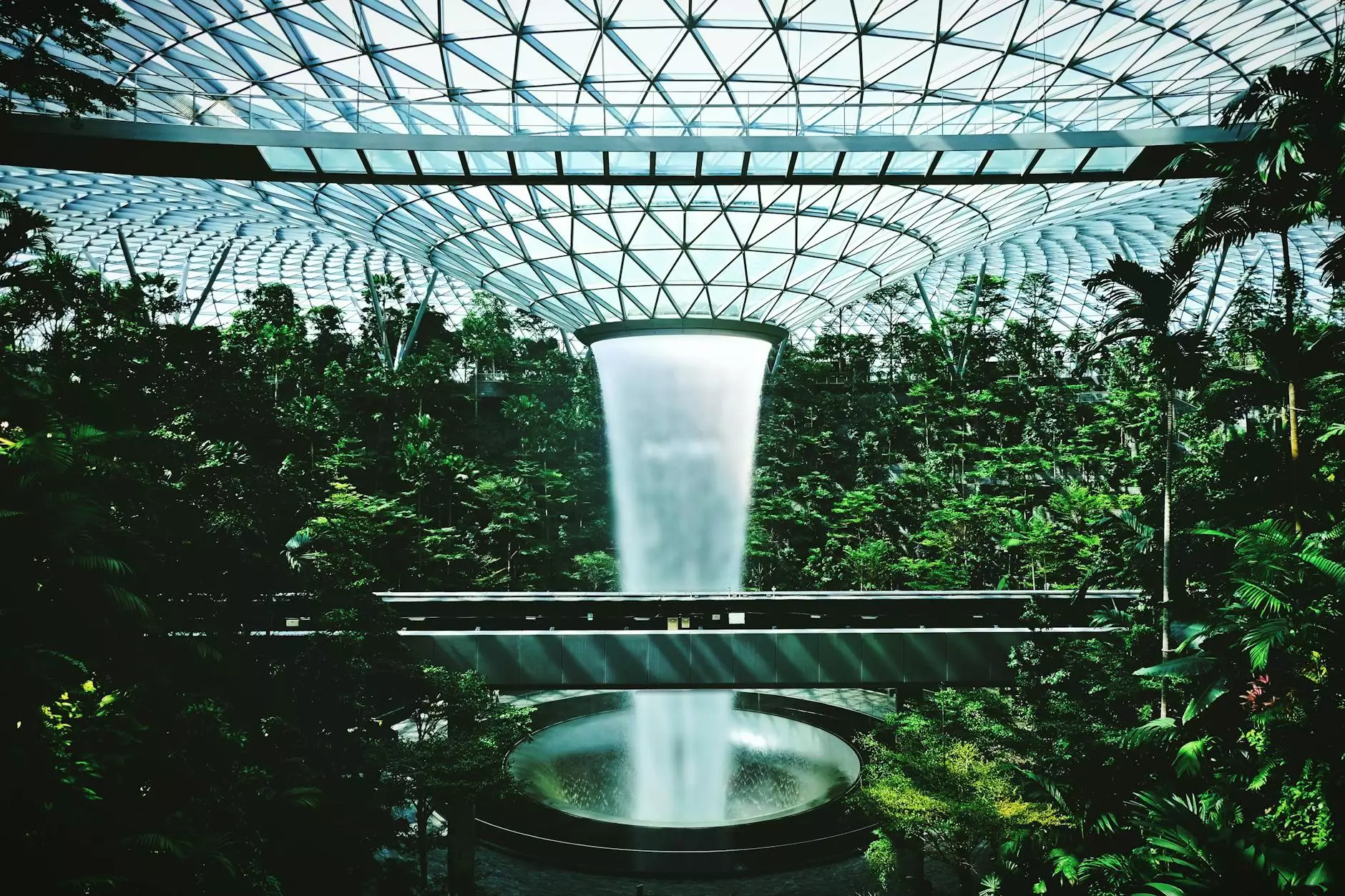 Why Choose the Vortex VTX Inline Fan 8 in 739 CFM for your Indoor Gardening Needs?
When it comes to effectively maintaining proper airflow and ventilation in your indoor garden, the Vortex VTX Inline Fan 8 in 739 CFM stands out as a reliable and high-performance choice. Designed and manufactured by Grow Your Own, a leading name in indoor gardening equipment, this inline fan offers unparalleled functionality for growers of all skill levels.
Powerful Performance for Optimal Airflow
Equipped with a high-powered motor, the Vortex VTX Inline Fan 8 in 739 CFM delivers exceptional airflow at an impressive rate of 739 cubic feet per minute (CFM). This means that it can effectively circulate and refresh the air within your grow space, providing your plants with the much-needed fresh air supply they require.
Quiet and Efficient Operation
One of the standout features of the Vortex VTX Inline Fan is its quiet operation. Employing state-of-the-art technology, this fan operates silently, allowing for peaceful cultivation without any distracting noise. Additionally, the fan's energy-efficient design ensures minimal power consumption, keeping your energy costs low while maintaining optimal performance.
Easy Installation and Versatile Design
The Vortex VTX Inline Fan 8 in 739 CFM is designed with ease of use in mind. It features a compact and lightweight design, making installation hassle-free. The fan can be mounted in various positions, including vertical and horizontal orientations, allowing you to adapt it to your specific ventilation setup.
Durable Construction for Long-Term Use
Constructed with high-quality materials, the Vortex VTX Inline Fan is built to last. Its sturdy housing ensures durability, even in demanding grow environments. This longevity makes it a cost-effective investment, as it eliminates the need for frequent replacements.
Enhance Your Growing Environment
The Vortex VTX Inline Fan 8 in 739 CFM plays a crucial role in maintaining a healthy and thriving indoor garden. By effectively removing stale and stagnant air, it helps prevent the buildup of excess moisture and potentially harmful gases. This ensures a well-regulated environment, minimizing the risk of pest and disease infestations.
Find the Right Fit for Your Garden
At Grow Your Own, we understand that every indoor garden is unique. That's why we offer a wide range of fan sizes to cater to various grow spaces. Whether you have a small tent or a large grow room, our selection of Vortex inline fans has you covered.
Shop with Confidence
When you choose the Vortex VTX Inline Fan 8 in 739 CFM from Grow Your Own, you not only get a high-performance product but also benefit from our commitment to customer satisfaction. With our years of expertise in the indoor gardening industry, we provide top-notch customer support and ensure a seamless shopping experience.
Invest in Superior Ventilation Today
Elevate your indoor gardening experience with the Vortex VTX Inline Fan 8 in 739 CFM. Enjoy the peace of mind that comes with effective airflow and ventilation, enabling your plants to flourish. Browse our extensive selection of premium indoor gardening equipment at Grow Your Own and take your cultivation to new heights.
Related Products and Accessories
6' Grow Tent
Digital Hydroponic System
LED Grow Lights
About Grow Your Own
Grow Your Own is a trusted name in the indoor gardening industry, supplying growers with top-quality equipment and resources to achieve successful harvests. As a pioneer in the eCommerce & Shopping category, we strive to provide our customers with products that elevate their growing experience. With an extensive range of equipment, including fans, lighting systems, grow tents, and nutrients, we are dedicated to helping both novice and experienced growers achieve exceptional results.
Contact Us
Have questions or need assistance? Feel free to reach out to our knowledgeable team at [email protected] or give us a call at (555) 123-4567. We are here to help you find the perfect solutions for your indoor gardening needs.