BOUNTEA BIOACTIVATOR (5LB)
Dec 5, 2022
Products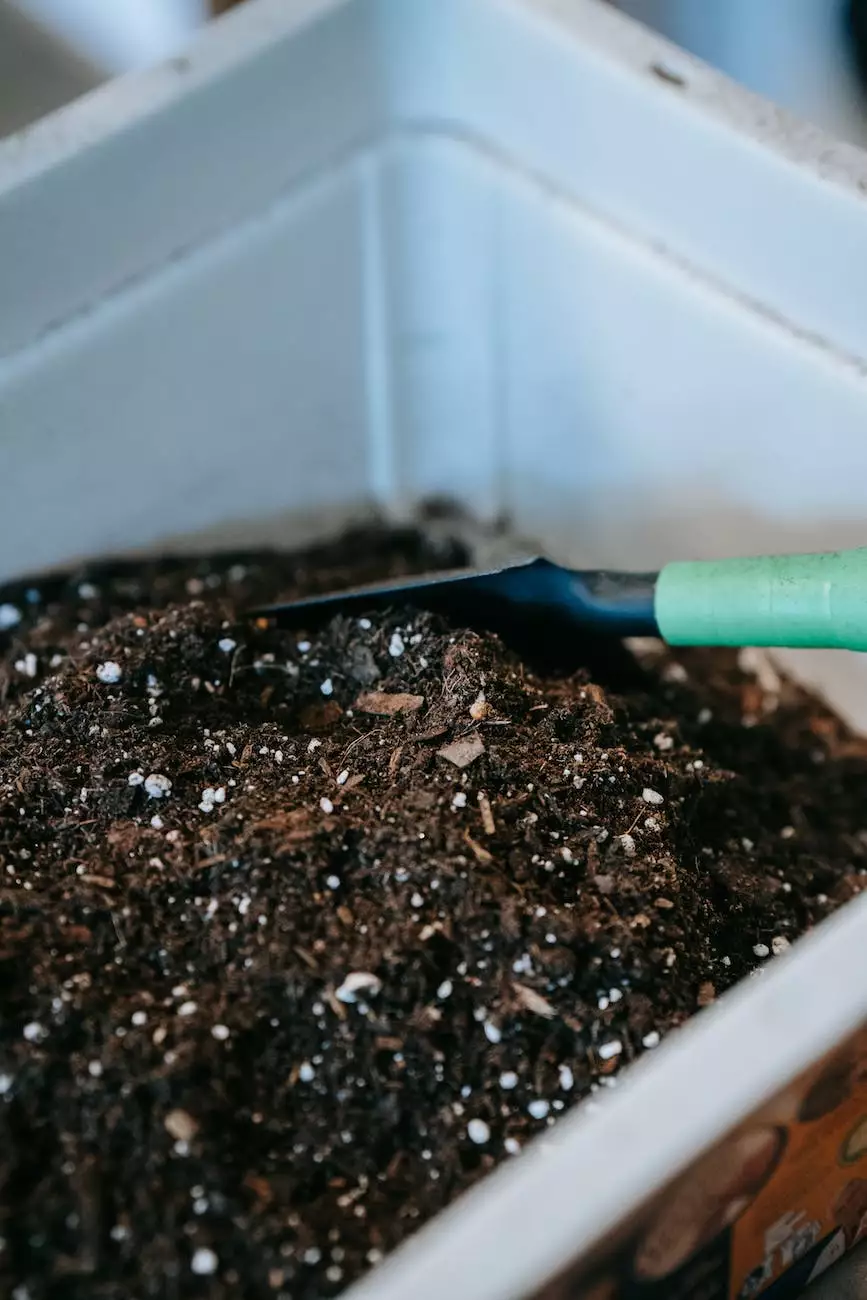 Enhance Plant Growth and Improve Soil Health
At Grow Your Own, we provide the highest quality Bountea Bioactivator (5lb) to give your plants the nutrients they need for optimal growth. Our organic fertilizer is specially formulated to enhance plant growth and improve soil health, ensuring your garden thrives.
Discover the Power of Organic Gardening
Organic gardening has gained immense popularity in recent years due to its numerous benefits. By utilizing organic fertilizers like Bountea Bioactivator, you can ensure the health and vitality of your plants while protecting the environment. Unlike synthetic fertilizers, our bioactivator is made from all-natural ingredients and nourishes plants without harmful chemicals.
Why Choose Bountea Bioactivator (5lb) from Grow Your Own?
1. Superior Quality and Performance
Our Bountea Bioactivator (5lb) stands out from the competition with its superior quality and performance. We source our bioactivator from trusted suppliers who prioritize organic farming practices. Each batch is carefully crafted to ensure consistent nutrient content, providing your plants with the essential elements they need to thrive.
2. Versatile and Easy to Use
With Bountea Bioactivator, you can feed both indoor and outdoor plants, as well as a variety of crops. Whether you're a professional gardener or a green-thumbed enthusiast, our bioactivator is easy to use. Simply follow the instructions provided, and you'll experience the convenience and effectiveness of organic gardening.
3. Promotes Beneficial Microorganisms
One of the key advantages of Bountea Bioactivator is its ability to promote beneficial microorganisms in the soil. These microorganisms help break down organic matter, release vital nutrients, and improve soil structure. By incorporating our bioactivator into your gardening routine, you'll create a healthy ecosystem that nurtures your plants.
4. Exceptional Plant Nutrition
Bountea Bioactivator is packed with essential nutrients that nourish your plants from root to tip. It contains a balanced blend of nitrogen, phosphorus, and potassium, along with trace minerals necessary for healthy growth. Say goodbye to nutrient deficiencies and enjoy vibrant, flourishing plants with our premium bioactivator.
Shop Now and Elevate Your Gardening Experience
Don't miss out on the opportunity to enhance your gardening journey with Bountea Bioactivator (5lb) from Grow Your Own. Visit our website now to explore our wide range of organic gardening products. We take pride in providing exceptional customer service and reliable shipping, ensuring your satisfaction every step of the way. Invest in the future of your garden and experience the difference of organic gardening today!