CHIKAMASA B-500 SR
Nov 21, 2019
Products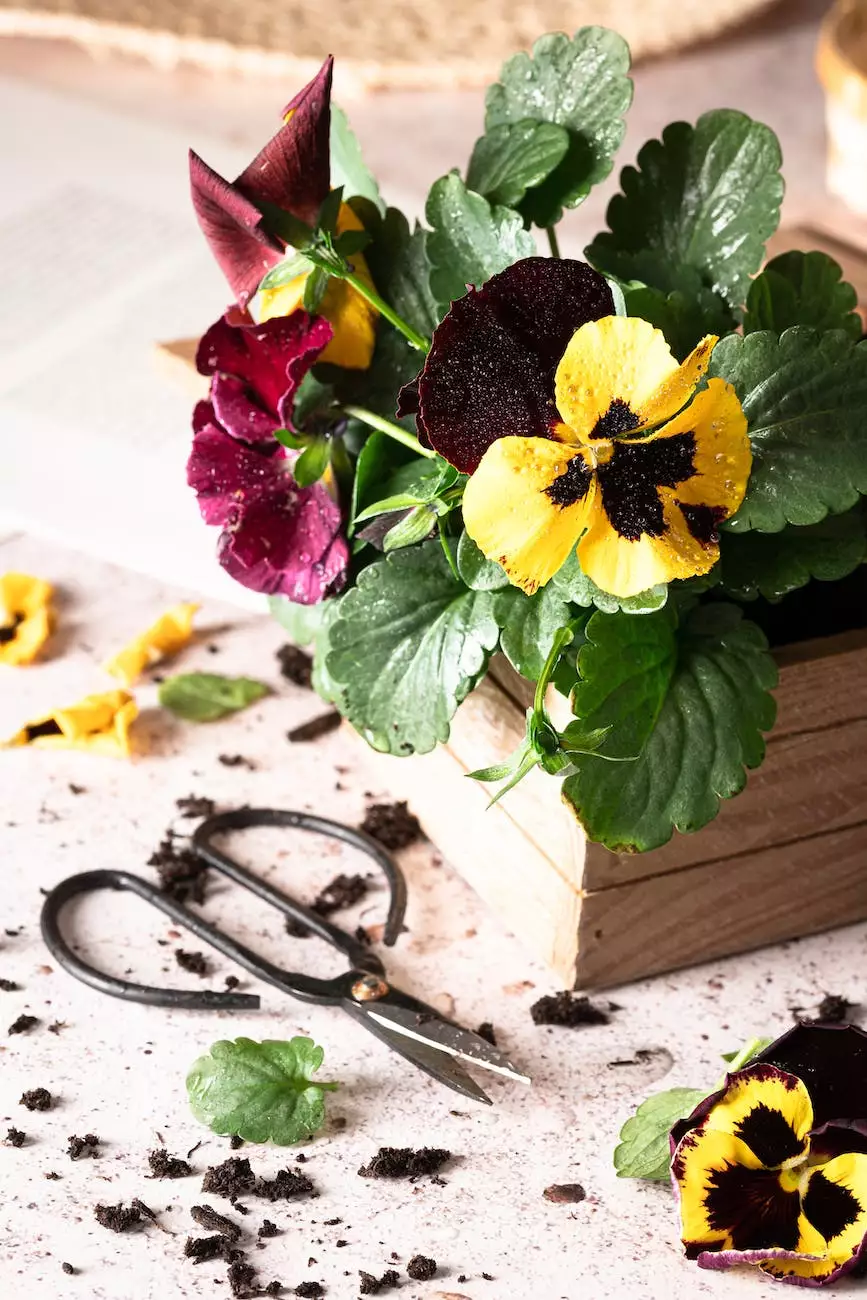 Top-Quality Pruning Shears for Your Gardening Needs
Welcome to Grow Your Own, your trusted source for high-quality gardening tools. We are proud to present the CHIKAMASA B-500 SR pruning shears, a must-have tool for any gardening enthusiast or professional. With our top-of-the-line shears, you can take your pruning game to the next level.
Unleash Your Gardening Potential with CHIKAMASA B-500 SR
Introducing the CHIKAMASA B-500 SR, the ultimate companion for precise and efficient pruning. These shears are meticulously crafted using the finest materials and cutting-edge technology, ensuring unrivaled performance in your gardening endeavors. Whether you are tending to your personal garden or maintaining a professional landscape, the CHIKAMASA B-500 SR will exceed your expectations.
Designed for Performance and Durability
The CHIKAMASA B-500 SR features a high-quality stainless steel blade that effortlessly cuts through branches and stems of various sizes. The ergonomic design provides optimal comfort and control during prolonged use, reducing strain on your wrist and hand. With its lightweight construction, these shears offer a perfect balance of power and ease-of-use.
Features and Benefits
1. Razor-Sharp Precision
The CHIKAMASA B-500 SR boasts a razor-sharp blade that delivers precise cuts, minimizing damage to your plants. No more worrying about rough edges or crushing delicate stems – the B-500 SR ensures clean and healthy pruning every time.
2. Smooth Cutting Action
Thanks to its advanced cutting mechanism, these shears provide a smooth cutting action that glides through branches with minimal effort. Enjoy a seamless pruning experience and achieve professional-level results effortlessly.
3. Enhanced Safety Features
Your safety is our priority. The CHIKAMASA B-500 SR includes a secure locking mechanism, preventing accidental opening or closing of the shears. Additionally, the protective cover ensures safe storage when not in use. Have peace of mind knowing that you are using a reliable and safe tool for your pruning tasks.
Why Choose CHIKAMASA B-500 SR from Grow Your Own?
At Grow Your Own, we are committed to providing our customers with the best gardening tools available in the market. When you choose the CHIKAMASA B-500 SR pruning shears, you can expect:
Unparalleled Quality: We handpick each product we offer to ensure its superior quality and durability. The CHIKAMASA B-500 SR is a testament to our dedication to excellence in gardening tools.
Expert Customer Support: Our knowledgeable team of gardening experts is here to assist you every step of the way. We are passionate about gardening and are ready to answer any questions you may have.
Fast and Reliable Shipping: We understand the excitement of receiving your new gardening gear, which is why we strive to provide fast and reliable shipping services. Your CHIKAMASA B-500 SR shears will be at your doorstep in no time.
100% Satisfaction Guarantee: We are confident that you will love the CHIKAMASA B-500 SR. If, for any reason, you are not satisfied, simply reach out to us, and we will make it right.
Order Your CHIKAMASA B-500 SR Pruning Shears Today
Upgrade your gardening tool collection with the CHIKAMASA B-500 SR. Experience the precision, quality, and ease-of-use that these shears provide. Order now and take your pruning skills to the next level!
Remember, in the world of gardening, having the right tools makes all the difference. Trust Grow Your Own to deliver the best gardening equipment for your needs. Shop now and unlock the full potential of your garden with the CHIKAMASA B-500 SR pruning shears.