Flo-n-Gro Blue Bucket – 4 Gallon
Sep 29, 2019
Products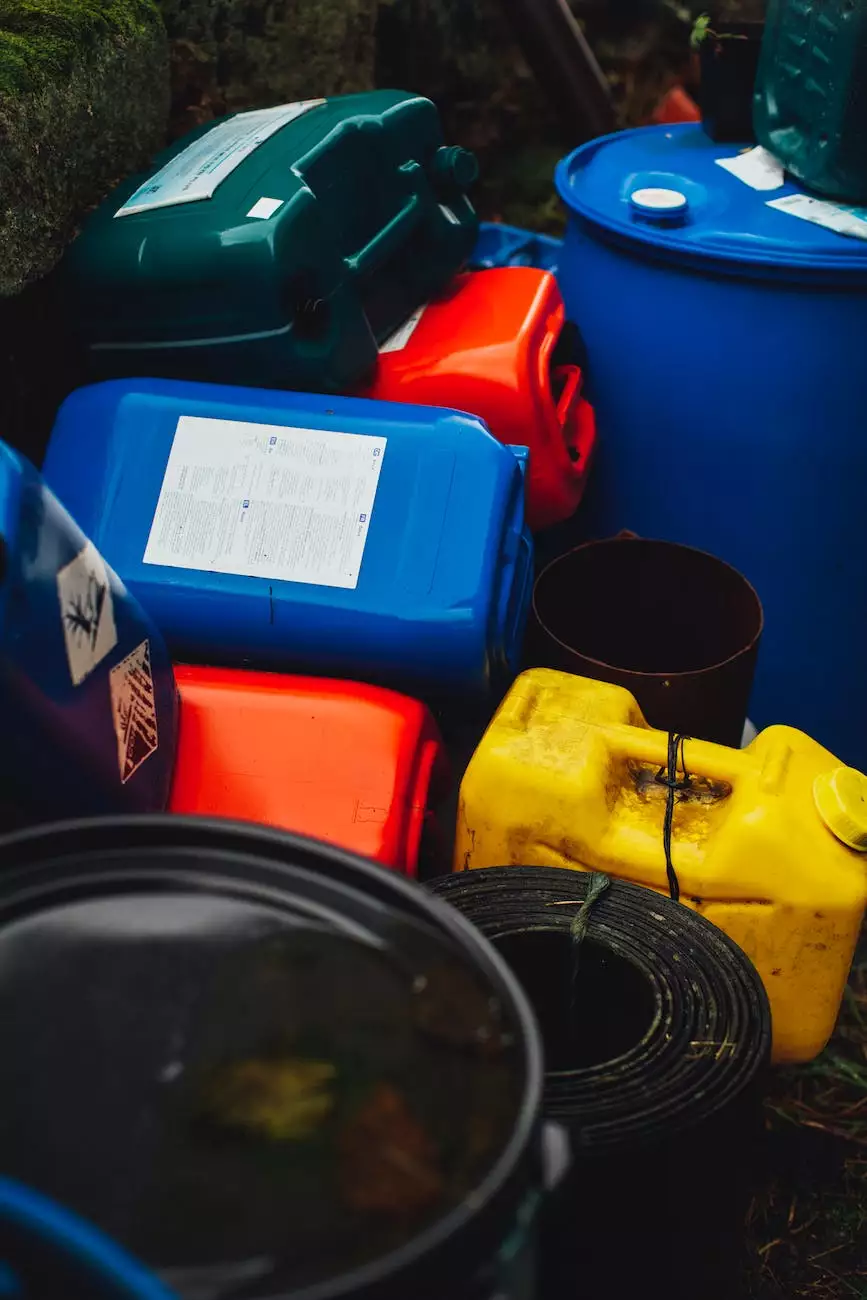 Introduction: Hydroponic Gardening Made Easy
Welcome to Grow Your Own, your ultimate destination for all your indoor gardening needs. In this article, we are thrilled to present the Flo-n-Gro Blue Bucket – a versatile and reliable 4-gallon hydroponic system that will transform the way you grow your plants.
The Benefits of Hydroponic Gardening
Hydroponic gardening is a soilless method of cultivation that allows plants to grow in a nutrient-rich water solution. The Flo-n-Gro Blue Bucket takes this concept to the next level, providing numerous benefits for both novice and experienced gardeners:
Increased Yields: With hydroponics, plants can grow up to 30% faster and produce higher yields compared to traditional soil-based methods.
Water Efficiency: Hydroponics uses 90% less water compared to conventional gardening, making it a sustainable and eco-friendly choice.
No Weeding: Say goodbye to tiresome weeding! The Flo-n-Gro Blue Bucket eliminates the need for manual weed removal, saving you time and effort.
Space Optimization: This compact 4-gallon system can be set up in any indoor space, making it ideal for urban gardening or areas with limited space.
Pest and Disease Control: By eliminating soil, hydroponics reduces the risk of pests and diseases, leading to healthier plants and higher success rates.
The Features of the Flo-n-Gro Blue Bucket
The Flo-n-Gro Blue Bucket is a state-of-the-art hydroponic system that combines efficiency, ease of use, and durability. Let's take a closer look at its remarkable features:
4 Gallon Reservoir: The Blue Bucket comes with a spacious 4-gallon reservoir, providing ample space for nutrient solution and ensuring steady water supply to your plants.
Easy Assembly: Setting up the system is a breeze, even for beginners. Its user-friendly design and clear instructions allow you to get started in no time.
Customizable Configuration: The Blue Bucket offers versatile plant spacing options, allowing you to adjust the layout according to your plant's requirements and maximize productivity.
Gravity-Driven System: With its unique gravity-driven circulation, the Flo-n-Gro Blue Bucket evenly distributes the nutrient solution, ensuring that each plant receives the necessary nutrients for optimal growth.
Durable Construction: Crafted from premium quality materials, the Blue Bucket guarantees longevity and resistance against wear and tear.
Why Choose the Flo-n-Gro Blue Bucket?
When it comes to hydroponic systems, the Flo-n-Gro Blue Bucket stands out from the competition. Here are a few reasons why it should be your top choice:
Proven Performance: The Blue Bucket has been trusted by countless gardeners worldwide, delivering consistent and impressive results.
Reliable Support: Grow Your Own is committed to providing excellent customer service. Our team of experts is always ready to assist you with any questions or concerns you may have.
Wide Range of Applications: Whether you are growing herbs, vegetables, or flowers, the Flo-n-Gro Blue Bucket accommodates various plant types, making it a versatile solution for all your gardening needs.
Built-in Quality: We prioritize the quality of our products to ensure they meet the highest standards. You can trust the Blue Bucket to provide reliable performance, plant after plant.
Order Your Flo-n-Gro Blue Bucket Today
Ready to elevate your indoor gardening experience? Order your Flo-n-Gro Blue Bucket – 4 Gallon now and witness the incredible results for yourself. Join the growing community of satisfied growers who have embraced hydroponic gardening with the Flo-n-Gro Blue Bucket.
About Grow Your Own
Grow Your Own is a leading provider of top-quality hydroponic systems and gardening supplies. With years of expertise and a passion for helping gardeners succeed, we are dedicated to enriching your gardening journey. Browse our wide selection of products and take the first step towards achieving your indoor gardening goals.
Contact Information
For any inquiries or assistance, please reach out to our friendly team:
Email: [email protected]
Phone: 123-456-7890