STK1000LCD: The Ultimate LCD Hydroponic System for Indoor Gardening
Sep 30, 2017
Products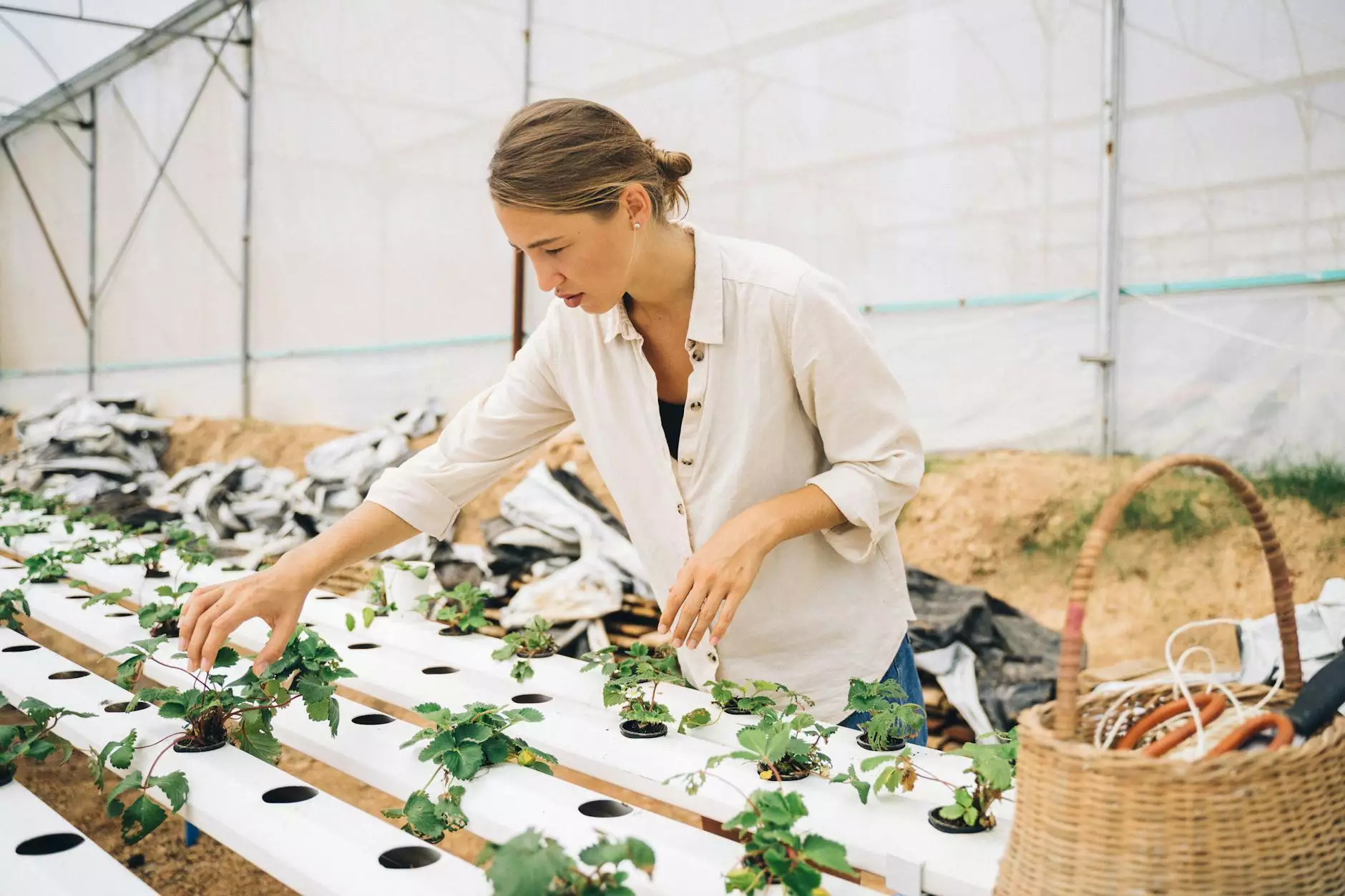 Introduction
Welcome to Grow Your Own, your premier source for all things gardening! We are thrilled to present to you our top-of-the-line product, the STK1000LCD LCD hydroponic system—your gateway to successful indoor gardening. Explore the endless possibilities of growing your own plants with this cutting-edge technology designed to maximize your yields and minimize the effort required.
About Grow Your Own
At Grow Your Own, we are passionate about empowering individuals to take control of their own food production. With our wide range of gardening solutions, we strive to provide the finest products and service to help both beginners and seasoned gardeners achieve optimal results.
Why Choose the STK1000LCD?
The STK1000LCD is the epitome of excellence in hydroponic systems. It offers an abundance of features and benefits that set it apart from the competition, including:
Advanced LCD Control Panel: Take full control of your indoor garden's environment with the user-friendly LCD control panel. Easily adjust lighting, nutrient levels, and watering cycles, optimizing your plants' growth.
Efficient Space Utilization: The STK1000LCD's compact design makes it perfect for any living space, whether you have a spacious garden or a small apartment. Maximize your plant yield without sacrificing space.
Superior LED Lighting: Our hydroponic system features high-quality LED lights that simulate natural sunlight, providing your plants with the optimal spectrum for photosynthesis. Achieve faster growth and healthier plants.
Automated Nutrient Delivery: Forget about the hassle of manually measuring and adjusting nutrient levels. The STK1000LCD automates nutrient delivery, ensuring your plants receive the perfect balance for optimal growth.
Water-Saving Technology: With water scarcity a growing concern, the STK1000LCD incorporates innovative water-saving features. This eco-friendly system uses up to 90% less water compared to traditional soil gardening.
How Does the STK1000LCD Work?
The STK1000LCD operates on the principles of hydroponics, a soilless cultivation method that maximizes nutrient absorption and plant growth. Instead of traditional soil, this system relies on a nutrient-rich water solution, keeping your plants well-fed throughout their life cycle.
Here's a step-by-step breakdown of how the STK1000LCD works:
Planting: Begin by selecting the desired plant species and germinating the seeds. Once your seedlings are ready, carefully transplant them into the hydroponic grow trays.
Lighting: Activate the LED lights provided with the STK1000LCD. These lights are specifically designed to replicate the sun's natural spectrum, providing the ideal conditions for photosynthesis.
Nutrient Delivery: Fill the built-in reservoir with the nutrients recommended for your specific crops. The STK1000LCD's automated system will then distribute the solution to the roots, ensuring your plants receive the perfect blend of essential elements.
Watering: The STK1000LCD features a recirculating system that continuously provides oxygenated water to your plants. This method prevents water saturation and ensures healthy root development.
Maintenance: Regularly monitor your plants for any signs of nutrient deficiencies or pests. Adjust the nutrient levels if necessary, keeping a close eye on pH levels to maintain optimal growing conditions.
Harvest: Once your plants reach maturity, it's time to reap the rewards of your hard work. Harvest your homegrown produce and enjoy the satisfaction of knowing that you provided the best environment for their growth.
Begin Your Indoor Gardening Journey with the STK1000LCD
Ready to elevate your gardening experience to new heights? The STK1000LCD is your ultimate tool for successfully cultivating plants indoors. Whether you're a novice or an experienced gardener, this hydroponic system will revolutionize the way you grow your own plants.
Visit Grow Your Own today and take the first step towards creating an indoor oasis with the STK1000LCD. Unlock the potential of LCD hydroponics and enjoy the satisfaction of harvesting your own fresh, flavorful produce, all year round.