Gro Pro Premium Nursery Pot 25 Gallon
Oct 26, 2022
Products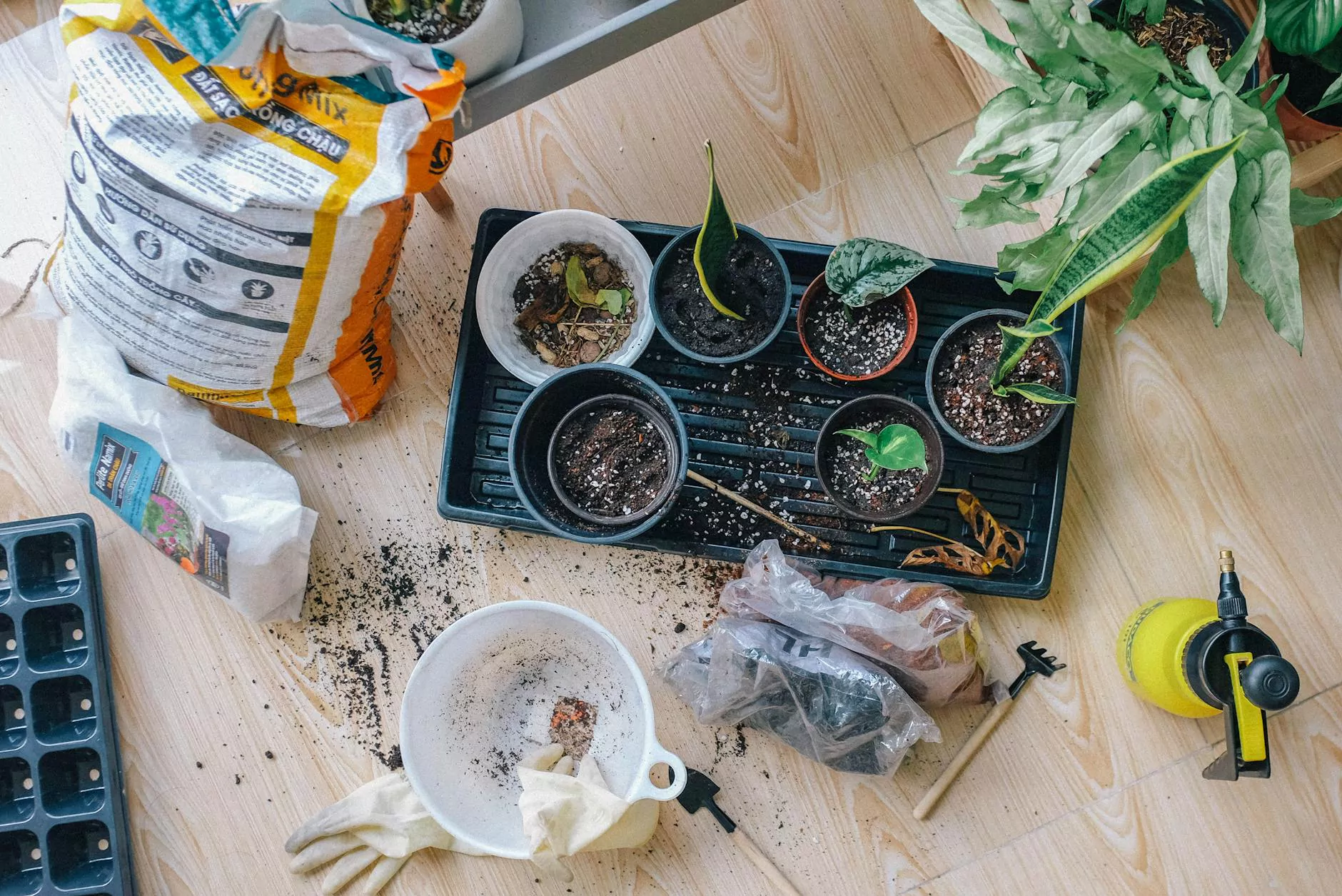 About Grow Your Own
Grow Your Own is a leading online retailer in the eCommerce & Shopping category, offering a wide range of gardening supplies and equipment. Our mission is to provide garden enthusiasts with the highest quality products to help them achieve their gardening goals. With a focus on customer satisfaction and product excellence, we strive to be your go-to source for all things gardening.
Introducing Gro Pro Premium Nursery Pot 25 Gallon
Are you looking for a nursery pot that can accommodate your plants' growing needs? Look no further! At Grow Your Own, we proudly present the Gro Pro Premium Nursery Pot 25 Gallon, designed to meet the demands of professional and hobbyist gardeners alike.
Enhance Your Gardening Experience
With its generous capacity of 25 gallons, the Gro Pro Premium Nursery Pot is perfect for growing large plants, trees, and shrubs. Whether you are a beginner or an experienced gardener, this pot is suitable for various gardening applications, including indoor and outdoor cultivation.
Unmatched Durability
Investing in the right nursery pot is essential for the long-term success of your plants. The Gro Pro Premium Nursery Pot is constructed using high-quality, durable plastic that can withstand harsh weather conditions and frequent handling. Rest assured that your plants will be housed in a safe and stable environment, ensuring optimal growth and development.
Optimal Growing Conditions
Creating the perfect growing conditions for your plants is crucial, and the Gro Pro Premium Nursery Pot delivers just that. Its superior design features multiple drainage holes, allowing excess water to escape and preventing root rot. The pot's sturdy construction also promotes proper aeration, facilitating nutrient uptake and root development. Your plants will thrive in this carefully crafted environment.
Convenience and Accessibility
We understand that convenience is essential in gardening. The Gro Pro Premium Nursery Pot is lightweight and easy to handle, making it simple to transport and rearrange your plants as needed. Its large size eliminates the need for frequent repotting, saving you time and effort. The pot's smooth surface also makes cleaning a breeze, ensuring hygiene and minimizing the risk of plant diseases.
Endless Possibilities for Your Garden
The Gro Pro Premium Nursery Pot opens up a world of possibilities for your garden. Whether you are growing decorative flowers, bountiful vegetables, or maintaining a stunning indoor oasis, this pot provides the foundation for success. Harness your creativity and watch your garden flourish with the help of Grow Your Own and the Gro Pro Premium Nursery Pot 25 Gallon.
Shop Now and Take Your Gardening to the Next Level!
Ready to take your gardening game to new heights? Visit Grow Your Own today and explore our vast selection of Gro Pro Premium Nursery Pot 25 Gallon and other top-quality gardening supplies. With our commitment to customer satisfaction, secure checkout process, and fast shipping, you can trust us to meet your gardening needs with excellence. Don't settle for ordinary. Choose Grow Your Own for extraordinary gardening experiences!
Conclusion
Discover the Gro Pro Premium Nursery Pot 25 Gallon and unlock the potential of your garden. Grow Your Own is here to support your gardening journey, providing you with the finest products and expert guidance every step of the way. Elevate your gardening experience and achieve remarkable results with the Gro Pro Premium Nursery Pot from Grow Your Own!