Grow-Genius Silica 40% Mono-Silicic Acid
Nov 26, 2019
Products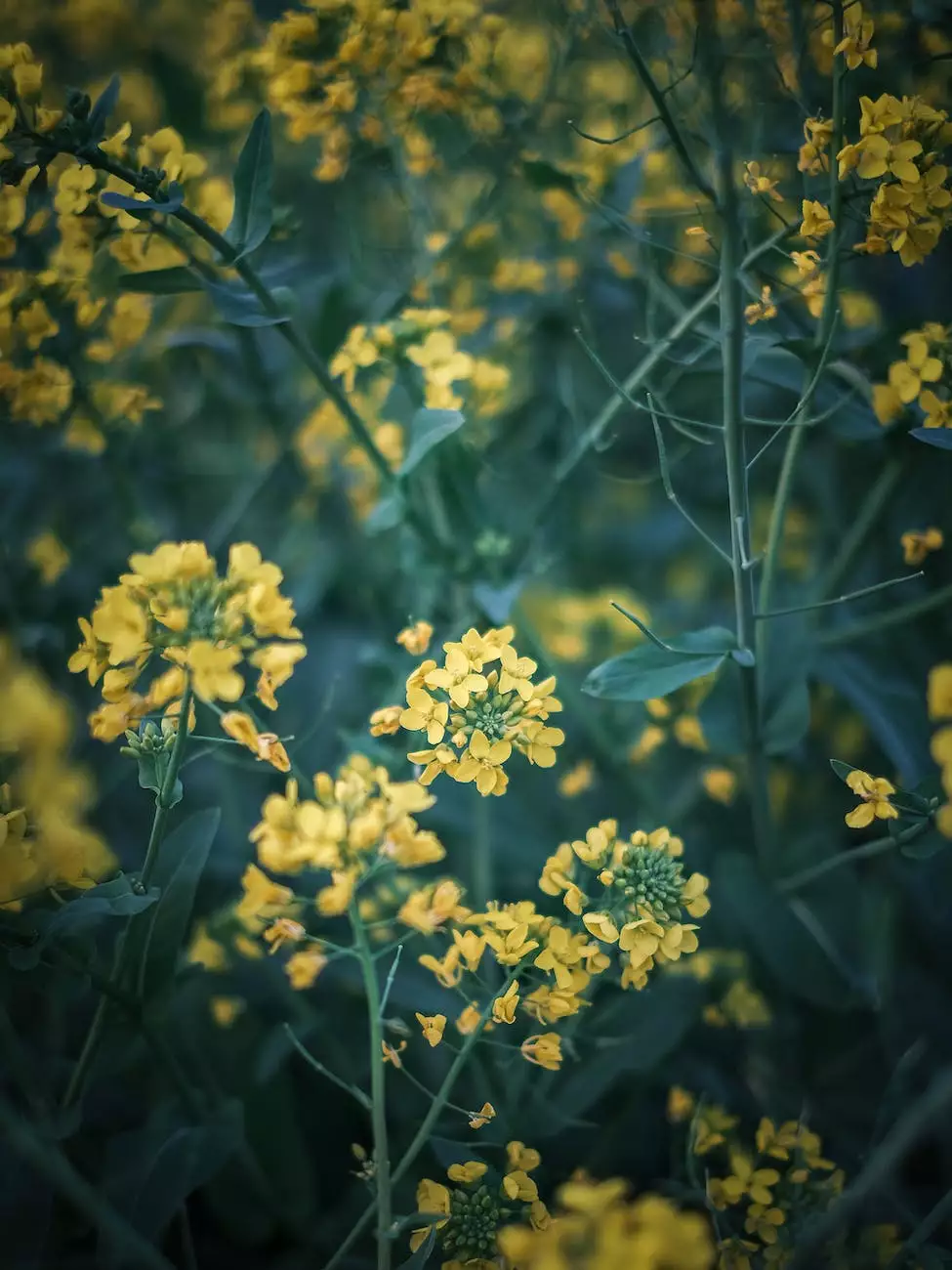 Optimize Your Plant Growth with Grow-Genius Silica
At Grow Your Own, we understand the importance of providing the best products for your gardening needs. Our Grow-Genius Silica 40% Mono-Silicic Acid is a highly recommended solution to enhance the growth and development of your plants. With its exceptional quality and numerous benefits, this product is sure to elevate your gardening experience to new heights.
The Power of Silicic Acid
Silicic acid, also known as orthosilicic acid, is a crucial nutrient for plants that often gets overlooked. It plays a significant role in strengthening cell walls, promoting root development, and increasing overall plant vitality. By incorporating Grow-Genius Silica into your gardening routine, you provide your plants with a readily available source of mono-silicic acid, resulting in improved growth and resilience.
Unleash the Benefits
1. Enhanced Structural Integrity
Growing strong and robust plants requires a solid foundation. The presence of silicic acid aids in the production of thicker cell walls, allowing plants to withstand environmental stressors such as high temperatures and pest attacks. By fortifying their structure, your plants will be more resistant to diseases, ultimately leading to healthier harvests and increased yield.
2. Improved Nutrient Uptake
Grow-Genius Silica works in synergy with other essential nutrients, enhancing their absorption and utilization by your plants. The enhanced nutrient uptake leads to more efficient photosynthesis, resulting in improved growth rates and higher-quality crops. By optimizing nutrient availability, you'll create an environment that maximizes your plants' potential.
3. Increased Resistance to Stress
Plants face numerous stressors throughout their lifecycle. From temperature fluctuations to drought conditions, these challenges can hinder their growth and productivity. The application of Grow-Genius Silica helps plants combat stress by strengthening their defense mechanisms and minimizing the negative effects of external factors. Your plants will be better equipped to handle adversity and thrive in less-than-ideal conditions.
4. Enhanced Root Development
A healthy root system is vital for nutrient absorption and overall plant health. Grow-Genius Silica improves root growth and development, resulting in stronger, more extensive root networks. Robust roots enable plants to access water and nutrients more effectively, leading to improved vigor and accelerated growth. By investing in the health of your plants' roots, you set the stage for successful cultivation.
Unlock Your Plants' Full Potential
Grow-Genius Silica 40% Mono-Silicic Acid is the ideal solution for gardeners looking to optimize their plant growth. Its high concentration of mono-silicic acid and exceptional quality set it apart from other silica products on the market. Whether you're a hobbyist or a professional grower, our eCommerce store provides easy access to this powerful gardening asset for unparalleled results.
Experience the Difference with Grow Your Own
As avid gardeners ourselves, we take immense pride in our carefully curated catalog of gardening products. At Grow Your Own, we prioritize quality, ensuring that our customers receive only the best. Our dedication to customer satisfaction, coupled with our commitment to deliver innovative solutions, has made us a trusted name in the eCommerce & Shopping industry.
Discover the superior benefits of Grow-Genius Silica 40% Mono-Silicic Acid and witness the remarkable impact it can have on your plants. Elevate your gardening game today with Grow Your Own!