Hortilux CMH - Illuminate Your Garden with Power and Precision
Feb 15, 2019
Products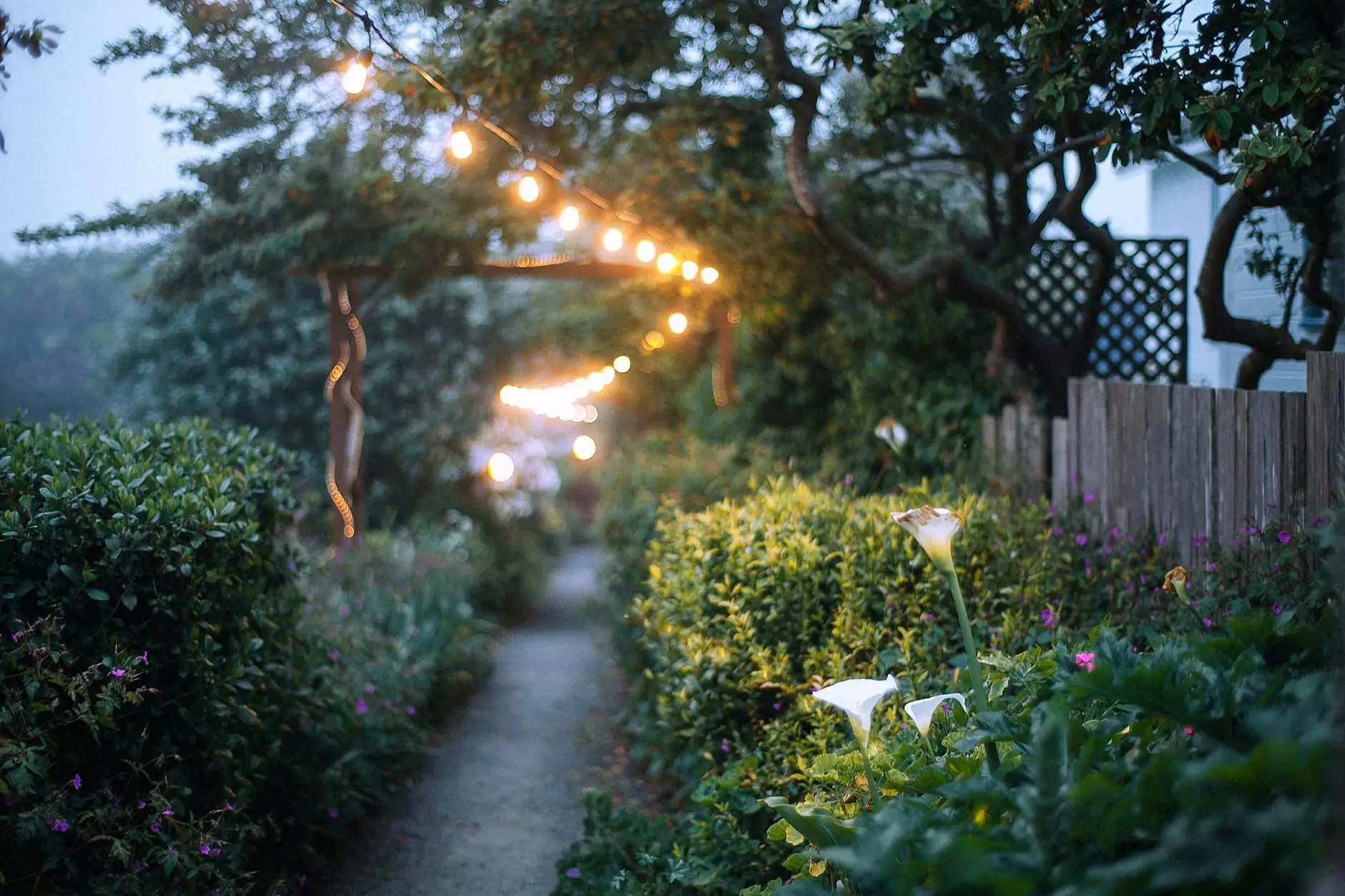 Introduction
Welcome to Grow Your Own, your trusted destination for all your indoor gardening needs. We are excited to introduce you to the game-changing Hortilux CMH grow lights. Whether you are a seasoned gardener or just starting out, these cutting-edge lights will revolutionize your gardening experience.
Why Choose Hortilux CMH?
When it comes to indoor gardening, quality lighting is essential for healthy plant growth. Hortilux CMH lights offer unparalleled benefits that make them stand out from the competition.
1. Superior Performance
Designed with advanced technology, Hortilux CMH lights deliver superior performance compared to traditional lighting solutions. The Ceramic Metal Halide (CMH) technology provides a full spectrum of light, closely replicating natural sunlight. This ensures optimal plant growth at every stage, from seedling to harvest.
2. Energy Efficiency
Hortilux CMH lights are not only powerful but also energy-efficient. The high level of light output allows you to illuminate a large growing area while consuming less electricity. Say goodbye to high energy bills without compromising on the quality of your harvest.
3. Longevity and Durability
Investing in Hortilux CMH lights means investing in a long-term lighting solution. These lights are built to last, offering exceptional longevity and durability. With their robust construction, you can enjoy years of hassle-free gardening without worrying about frequent replacements.
4. Enhanced Plant Development
Get ready to witness impressive plant development with Hortilux CMH lights. The full spectrum light stimulates essential processes like photosynthesis, resulting in vigorous growth, increased yields, and vibrant blooms. Experience the joy of watching your plants thrive like never before.
Product Features
Let's explore the key features that make Hortilux CMH lights the top choice for indoor gardeners:
1. Full Spectrum Output
Hortilux CMH lights provide a balanced blend of wavelengths, including UV and infrared, ensuring your plants receive all the necessary light for optimal growth. From seed to harvest, every stage of your plant's life cycle is fully supported.
2. High PAR (Photosynthetically Active Radiation)
These lights emit high levels of PAR, the range of light wavelengths that plants can effectively use for photosynthesis. By providing abundant PAR, Hortilux CMH lights fuel robust growth, stronger stems, and denser foliage.
3. Precise Light Distribution
Hortilux CMH lights are designed to distribute light evenly across your entire garden. Their innovative reflector technology and optimized bulb placement prevent hotspots and ensure uniform plant coverage. Every plant receives the same level of illumination for uniform growth.
4. Versatility and Flexibility
Whether you have a small grow tent or a large greenhouse, Hortilux CMH lights can be customized to fit your space. With various wattage options and sizes available, you can easily create the perfect lighting environment for your plants.
Unlock the Power of Hortilux CMH Today!
Don't miss out on the incredible results Hortilux CMH lights can bring to your indoor garden. Transform your space into a thriving haven of greenery with our high-quality lighting solutions. Experience the difference in plant growth and maximize your harvest with the best-in-class Hortilux CMH lights.
Contact Us
For further information or assistance, feel free to reach out to our knowledgeable team at Grow Your Own. We are here to guide you every step of the way on your indoor gardening journey. Start exploring the world of Hortilux CMH lights today!