Apera GroStar GS3 EC Pen - Cultivate Colorado
Feb 7, 2022
Products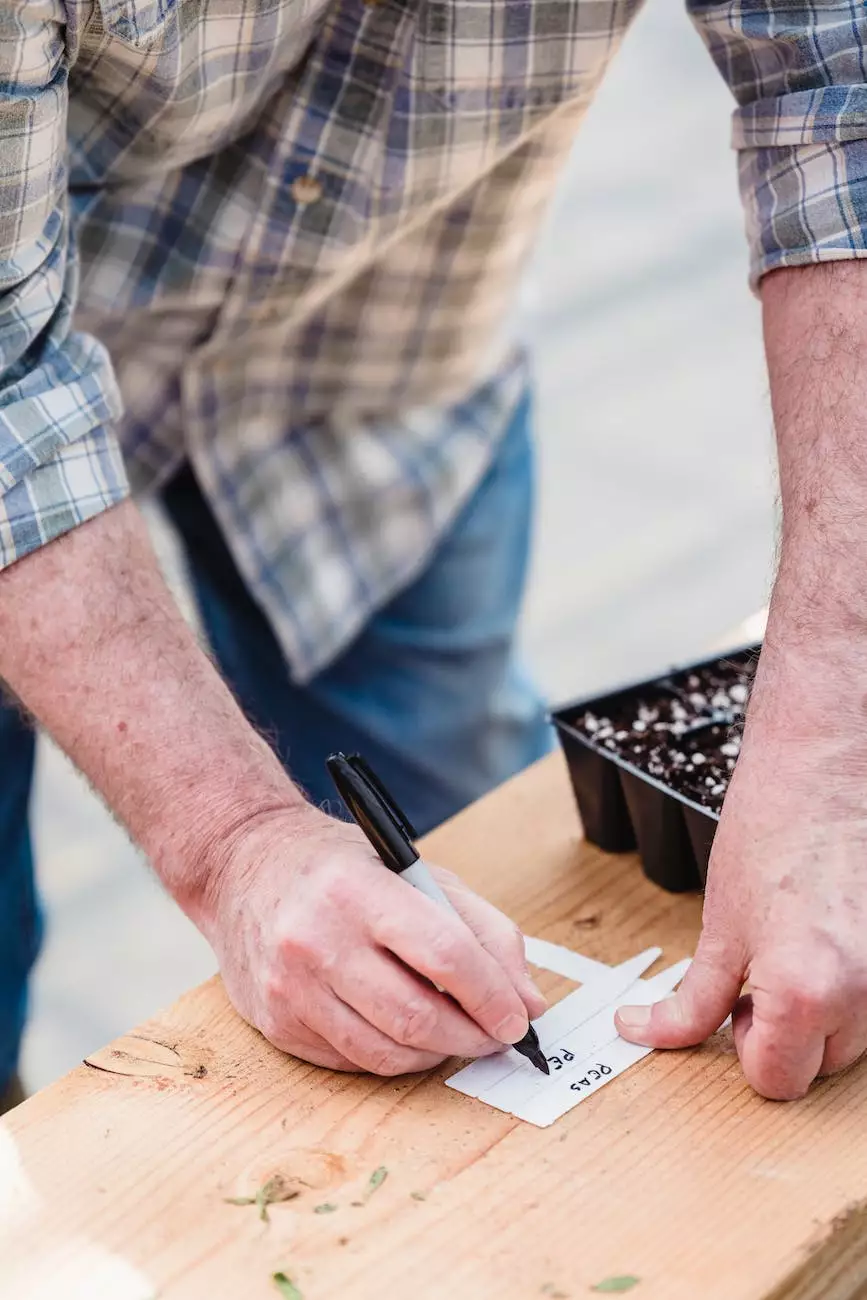 Introduction
The Apera GroStar GS3 EC Pen is an essential tool for every hydroponic enthusiast, indoor gardener, or farmer operating in Colorado. As part of the extensive collection of innovative products at Grow Your Own, this EC pen is designed to provide accurate and reliable EC (Electrical Conductivity) readings, ensuring optimal nutrient levels and plant health.
Why Choose the Apera GroStar GS3 EC Pen?
The Apera GroStar GS3 EC Pen stands out in the market due to its advanced features and exceptional performance. Here are the key reasons why you should choose this EC pen:
1. Accurate EC Readings
The Apera GroStar GS3 EC Pen is engineered with cutting-edge technology to deliver precise EC measurements. It utilizes a high-quality probe to ensure accurate readings within a wide range of EC values. With this pen, you can confidently monitor and adjust nutrient levels to create the ideal growing environment for your plants.
2. Durability and Reliability
Designed for long-lasting use, the Apera GroStar GS3 EC Pen is built with durability in mind. Its rugged construction and high-quality materials guarantee reliability, making it suitable for both professional growers and hobbyists. This pen can withstand the demands of various growing environments without compromising accuracy.
3. User-Friendly Interface
Featuring an intuitive interface, the Apera GroStar GS3 EC Pen ensures ease of use for growers of all levels. The clear digital display provides easy-to-read EC measurements, allowing you to make quick and informed decisions regarding nutrient adjustments. Additionally, the pen offers simple calibration processes, enhancing user convenience.
4. Versatility
Whether you're involved in hydroponics, greenhouse cultivation, or indoor gardening, the Apera GroStar GS3 EC Pen is a versatile tool suited for various applications. It helps you maintain the optimal nutrient balance, enabling your plants to thrive and maximize their growth potential.
5. Long Battery Life
Worried about frequent battery replacements? The Apera GroStar GS3 EC Pen alleviates this concern with its extended battery life. You can rely on this pen for continuous monitoring without interruptions, ensuring you have accurate EC measurements whenever you need them.
Shop the Apera GroStar GS3 EC Pen at Grow Your Own
At Grow Your Own, we are committed to providing our customers with top-notch products that enhance cultivation experiences. The Apera GroStar GS3 EC Pen exemplifies our dedication to quality and innovation. With this pen, you can achieve optimal nutrient control and give your plants the best chance to succeed.
As a leading eCommerce platform in Colorado, we pride ourselves on offering a diverse range of hydroponic supplies and accessories. Browse our extensive catalog and discover everything you need to take your growing endeavors to new heights.
Invest in the Apera GroStar GS3 EC Pen today and unlock the full potential of your crops. Shop at Grow Your Own and experience unmatched quality and customer service. Cultivate success with confidence and precision.
Final Thoughts
The Apera GroStar GS3 EC Pen is an indispensable tool for growers who understand the importance of precise EC measurements. With its advanced features, durability, user-friendly interface, versatility, and long battery life, it surpasses competitors in the market.
When it comes to hydroponics, indoor gardening, and ensuring optimal plant health in Colorado, the Apera GroStar GS3 EC Pen from Grow Your Own is the superior choice. Don't settle for less when you can rely on the accuracy and reliability offered by this outstanding EC pen. Shop now and elevate your cultivation practices to new heights.