Down To Earth™ Alfalfa Meal 2.5 - 0.5
Mar 13, 2021
Products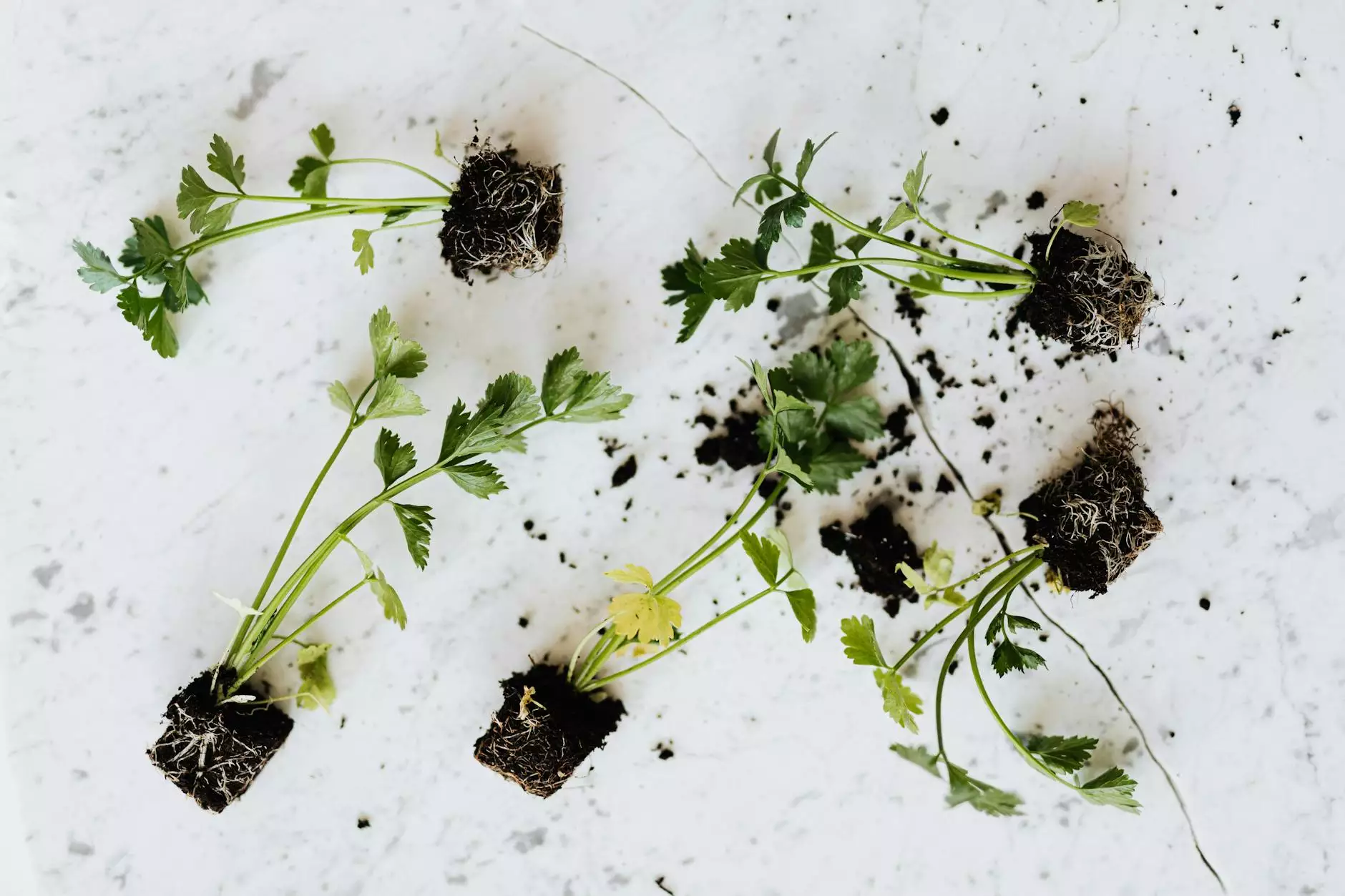 Introduction to Down To Earth™ Alfalfa Meal 2.5 - 0.5
Welcome to the world of Grow Your Own, where we bring you premium gardening products to help you achieve abundant plant growth. In this page, we are excited to introduce you to our top-quality Down To Earth™ Alfalfa Meal 2.5 - 0.5 fertilizer. Packed with essential nutrients, our organic alfalfa meal is designed to support the health and vigor of your plants.
Benefits of Down To Earth™ Alfalfa Meal 2.5 - 0.5
Our Down To Earth™ Alfalfa Meal 2.5 - 0.5 is a natural and sustainable plant food with numerous benefits for your garden. Let's explore why it's a must-have addition to your gardening routine:
Promotes Strong Plant Growth
By introducing our alfalfa meal into your soil, you'll witness noticeable improvements in the growth and development of your plants. The rich nutrient profile, including nitrogen, phosphorus, and potassium, encourages robust vegetative growth, stronger stems, and increased leaf production.
Enhances Soil Health
One of the best characteristics of our alfalfa meal is its ability to improve soil fertility and structure. As it breaks down, it releases organic matter into the soil, enhancing its overall health and promoting beneficial microbial activity. This leads to improved nutrient availability and better moisture retention, creating an optimal environment for plant growth.
Balanced and Slow-Release Nutrition
Unlike synthetic fertilizers, our alfalfa meal provides a slow-release source of nutrients, ensuring a steady supply for your plants over an extended period. This helps prevent nutrient leaching and reduces the risk of over-fertilizing, resulting in healthier and more sustainable plant growth.
Natural Pest and Disease Resistance
Plants fed with our alfalfa meal tend to exhibit increased resistance against pests and diseases. The high levels of essential minerals and trace elements in our product strengthen the plant's natural defense mechanisms, making it less susceptible to common garden threats. Give your plants the advantage they need to thrive.
How to Use Down To Earth™ Alfalfa Meal 2.5 - 0.5
Using our Down To Earth™ Alfalfa Meal 2.5 - 0.5 is easy and convenient. Simply follow these steps to achieve the best results:
Prepare your garden bed or container by loosening the soil.
Apply the alfalfa meal by spreading it evenly over the desired area.
Gently incorporate it into the soil using a garden rake or hand tool.
Water thoroughly to activate the nutrients and promote absorption.
Repeat the application every few weeks throughout the growing season for optimal results.
Why Choose Down To Earth™ Alfalfa Meal 2.5 - 0.5 from Grow Your Own?
When it comes to gardening products, quality matters. Here's why you should choose our Down To Earth™ Alfalfa Meal 2.5 - 0.5:
Premium Organic Quality: Our alfalfa meal is sourced from trusted organic farms, ensuring you receive a product free from synthetic additives or harmful chemicals.
Proven Track Record: Thousands of gardeners have experienced remarkable results with our products, and our alfalfa meal is no exception.
Environmentally Friendly: Organic gardening practices promote sustainability and protect our ecosystems. By choosing our alfalfa meal, you contribute to a healthier planet.
Customer Satisfaction: At Grow Your Own, we prioritize customer satisfaction. We are here to assist you in every step of your gardening journey.
Order Down To Earth™ Alfalfa Meal 2.5 - 0.5 Now
Don't miss out on the incredible benefits of our Down To Earth™ Alfalfa Meal 2.5 - 0.5. Boost your plants' growth, improve soil fertility, and enjoy the satisfaction of a thriving garden. Place your order now and experience the Grow Your Own difference!
Disclaimer: The information provided on this page is for educational purposes only. Please consult a gardening professional for personalized advice based on your specific needs and gardening conditions.