Discover the EcoPlus® 1/2 HP Chiller - Cultivate Colorado
Apr 4, 2021
Products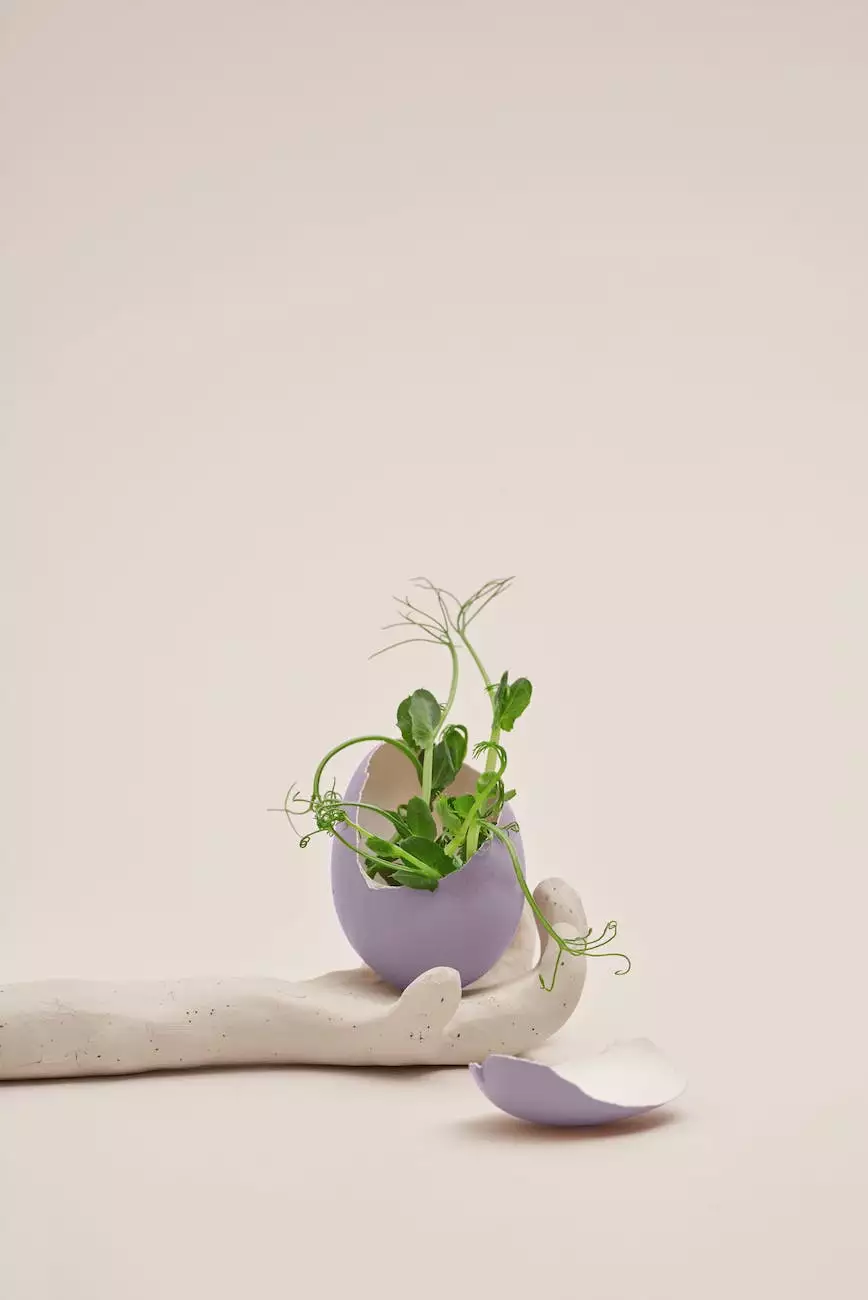 The Perfect Cooling Solution for Hydroponics and Aquaponics
Looking for a reliable and efficient cooling system for your hydroponics or aquaponics setup? Look no further than the EcoPlus® 1/2 HP Chiller offered by Grow Your Own - Cultivate Colorado's premier destination for high-quality hydroponics equipment.
When it comes to creating the ideal environment for your plants, maintaining optimal temperatures is crucial. With the EcoPlus® 1/2 HP Chiller, you can easily regulate the water temperature, ensuring the best conditions for your plants to thrive.
Key Features and Benefits
Efficient Cooling Performance
The EcoPlus® 1/2 HP Chiller utilizes advanced cooling technology to provide efficient and reliable temperature control. With its powerful compressor, this chiller is capable of reducing water temperature quickly and accurately.
Whether you're growing delicate greens or cultivating sensitive fish species, the EcoPlus® 1/2 HP Chiller ensures that your water temperature remains within the optimal range, supporting optimal growth and reducing stress on your plants or aquatic life.
Quiet and Durable Operation
One of the standout features of the EcoPlus® 1/2 HP Chiller is its whisper-quiet operation. Designed with noise reduction in mind, this chiller lets you enjoy the benefits of a cooled system without the unnecessary noise that can disrupt your peace and quiet.
Additionally, the EcoPlus® 1/2 HP Chiller is built to last. Crafted from high-quality materials, it is engineered for durability and long-term performance. Invest in this chiller, and you can rely on its smooth operation for years to come.
User-Friendly Controls
Featuring user-friendly controls, the EcoPlus® 1/2 HP Chiller makes it easy to set and maintain your desired water temperature. The intuitive interface allows for precise adjustments, ensuring that your plants or aquatic life receive the ideal conditions for growth.
Why Choose Grow Your Own - Cultivate Colorado?
Growing your own hydroponic or aquaponic garden is an exciting and fulfilling endeavor. At Grow Your Own - Cultivate Colorado, we strive to provide you with the best tools and equipment to support your growing journey.
When you shop with us, you can expect:
Extensive Selection: We offer a wide range of hydroponics and aquaponics equipment, including the EcoPlus® 1/2 HP Chiller. Explore our online store to discover everything you need for a successful and thriving garden.
Quality and Reliability: Our products are sourced from trusted brands and manufacturers known for their commitment to excellence. Rest assured that you're investing in top-quality equipment that will help you achieve remarkable results.
Knowledgeable Support: Our team of hydroponic enthusiasts is always ready to assist you. Whether you have questions about our products or need expert advice, we're here to ensure you have a seamless shopping experience.
Competitive Prices: We believe that everyone should have access to high-quality hydroponics equipment without breaking the bank. That's why we offer competitive prices and regular promotions to help you save while getting the best products.
Fast and Reliable Shipping: We understand the excitement of receiving your new equipment. That's why we prioritize fast and reliable shipping, ensuring that your orders are delivered promptly and in excellent condition.
Shop Now and Enhance Your Hydroponics Setup
Ready to take your hydroponics or aquaponics system to the next level? The EcoPlus® 1/2 HP Chiller is your answer. Don't compromise on temperature control when it comes to your plants or aquatic life.
Experience the benefits of the EcoPlus® 1/2 HP Chiller and elevate your growing potential. Shop now at Grow Your Own - Cultivate Colorado and enjoy the best deals and the highest-quality hydroponics equipment in the industry.