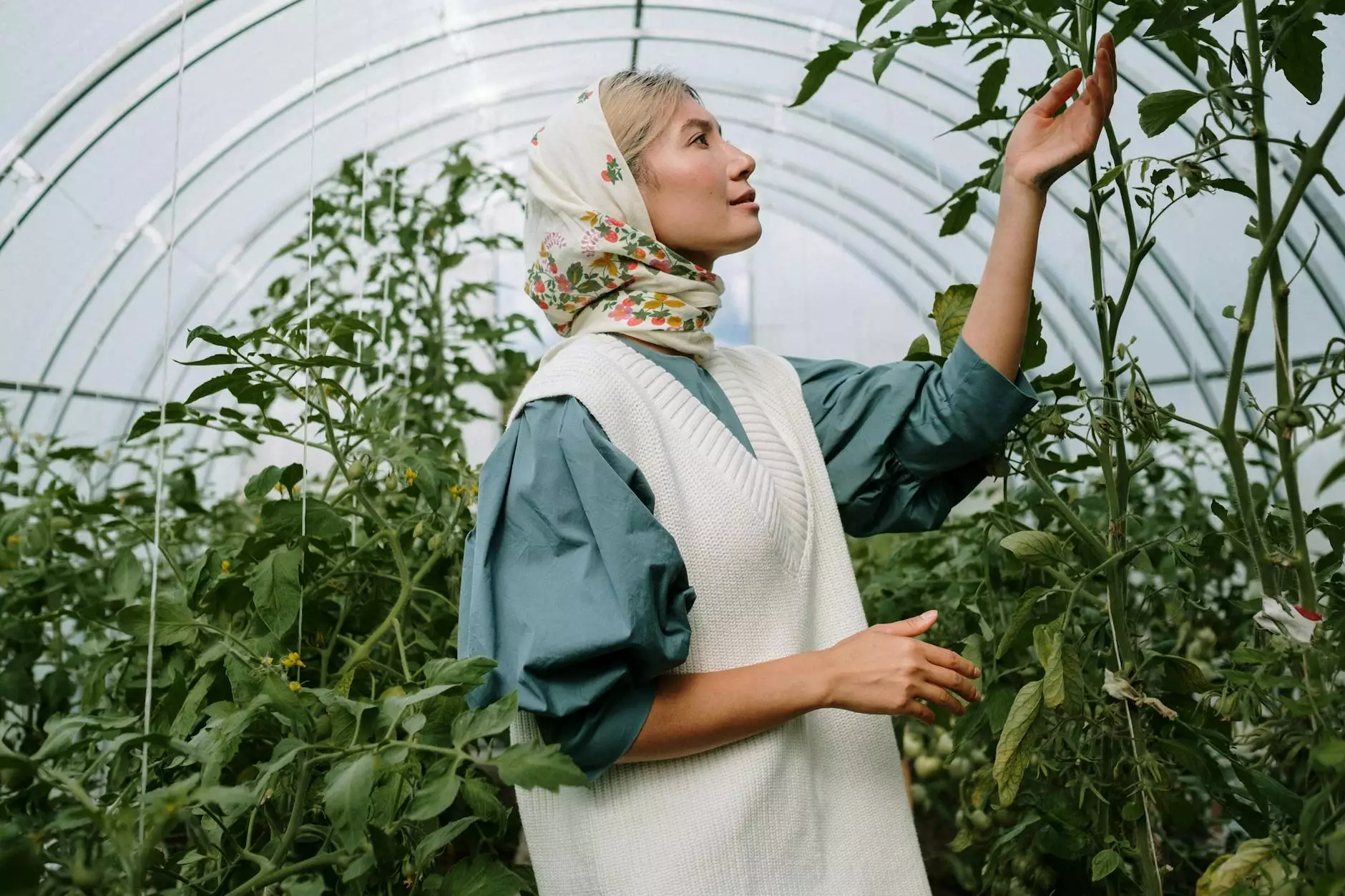 Enhance the Beauty of Your Garden with Grow More Hula Bloom 0-50-30
Growing vibrant and healthy plants is every gardener's dream, and at Grow Your Own, we believe in making that dream come true. Introducing our extraordinary product, Grow More Hula Bloom 0-50-30 - a premium bloom booster designed to take your garden's beauty to new heights.
The Power of Bloom Boosters
When it comes to cultivating beautiful, healthy blooms, using the right nutrients is essential. That's where Grow More Hula Bloom 0-50-30 comes in. Our bloom booster is specifically formulated to provide your flowering plants with the perfect balance of essential nutrients required during the blooming phase.
With a carefully calibrated ratio of 0-50-30, Grow More Hula Bloom supplies a high amount of phosphorus and potassium, which are crucial for promoting robust flower development, increasing bud size, and improving overall plant health. This advanced formula allows your plants to reach their full blooming potential, delivering exceptional results you won't find with ordinary fertilizers.
Unleashing the Benefits
1. Explosive Flower Growth
Experience the difference with Grow More Hula Bloom 0-50-30. Our bloom booster stimulates rapid flower growth, helping your plants produce more blossoms and extending the duration of their flowering period. The result? Breathtaking floral displays that will leave everyone in awe.
2. Intensified Fragrance and Vibrant Colors
Not only does Grow More Hula Bloom promote abundant bloom production, but it also enhances the intensity of floral fragrances and intensifies vibrant colors. Imagine your garden filled with captivating scents and a riot of dazzling hues. With our bloom booster, this dream can become your reality.
3. Enhanced Plant Strength and Disease Resistance
Grow More Hula Bloom isn't just about beautiful blooms; it's also about strengthening your plants from within. The increased levels of phosphorus and potassium aid in building robust root systems, improving nutrient uptake, and enhancing disease resistance. By fortifying your plants' natural defenses, you can enjoy a garden that thrives even in challenging conditions.
4. Ideal for Various Flowering Plants
Whether you have roses, orchids, hibiscus, or any other flowering plants, Grow More Hula Bloom 0-50-30 is suitable for all. It provides the necessary nourishment for a wide range of species, helping you achieve remarkable results across your entire garden.
Why Choose Grow More Hula Bloom 0-50-30 from Cultivate Colorado?
When it comes to finding the best bloom booster for your garden, Cultivate Colorado is your go-to source. We are dedicated to offering top-of-the-line gardening products that meet the highest standards of quality and efficacy.
1. Premium Quality
Grow More Hula Bloom 0-50-30 is crafted with the finest ingredients to ensure optimal plant nutrition and stunning results. Our bloom booster is trusted by professional gardeners and hobbyists alike for its exceptional quality and performance.
2. Expert Guidance
At Cultivate Colorado, we believe in providing more than just products. Our knowledgeable team is always ready to assist you with any questions or concerns you may have. We'll guide you on the best application techniques and offer valuable insights to help you achieve the garden of your dreams.
3. Convenient Online Shopping
With Grow Your Own's easy-to-use eCommerce platform, purchasing Grow More Hula Bloom 0-50-30 is just a few clicks away. Enjoy the convenience of shopping from the comfort of your home and have your selected products delivered right to your doorstep.
4. Customer Satisfaction Guarantee
Your satisfaction is our utmost priority. We stand behind the quality of our products, and if for any reason you are not completely satisfied with Grow More Hula Bloom 0-50-30, we offer a hassle-free return policy. Your trust and confidence in us mean the world.
Unlock the Full Blooming Potential of Your Garden with Grow More Hula Bloom 0-50-30
Elevate your gardening experience and witness astonishing flower growth, captivating fragrances, and vibrant colors. Trust Grow More Hula Bloom 0-50-30 from Cultivate Colorado to provide your plants with the perfect boost they need during their blooming stage.
Place your order today and join countless satisfied customers who have transformed their gardens using Grow More Hula Bloom 0-50-30. Experience the difference for yourself and make your garden the envy of all.
Related Products
Grow More All Purpose Fertilizer 20-20-20
Grow More Bud & Bloom Booster
Grow More Seaweed Extract
Share Your Success Story!
We love hearing from our customers! If you've had a wonderful experience using Grow More Hula Bloom 0-50-30 or any of our other products, please share your success story with us. Your feedback inspires us to continue providing gardening enthusiasts like you with exceptional solutions for all your gardening needs.
Grow More Hula Bloom 0-50-30 - Cultivate Colorado: Your Path to Blooming Brilliance