Hydropolis Grow Tent 4x8+
Jan 29, 2019
Products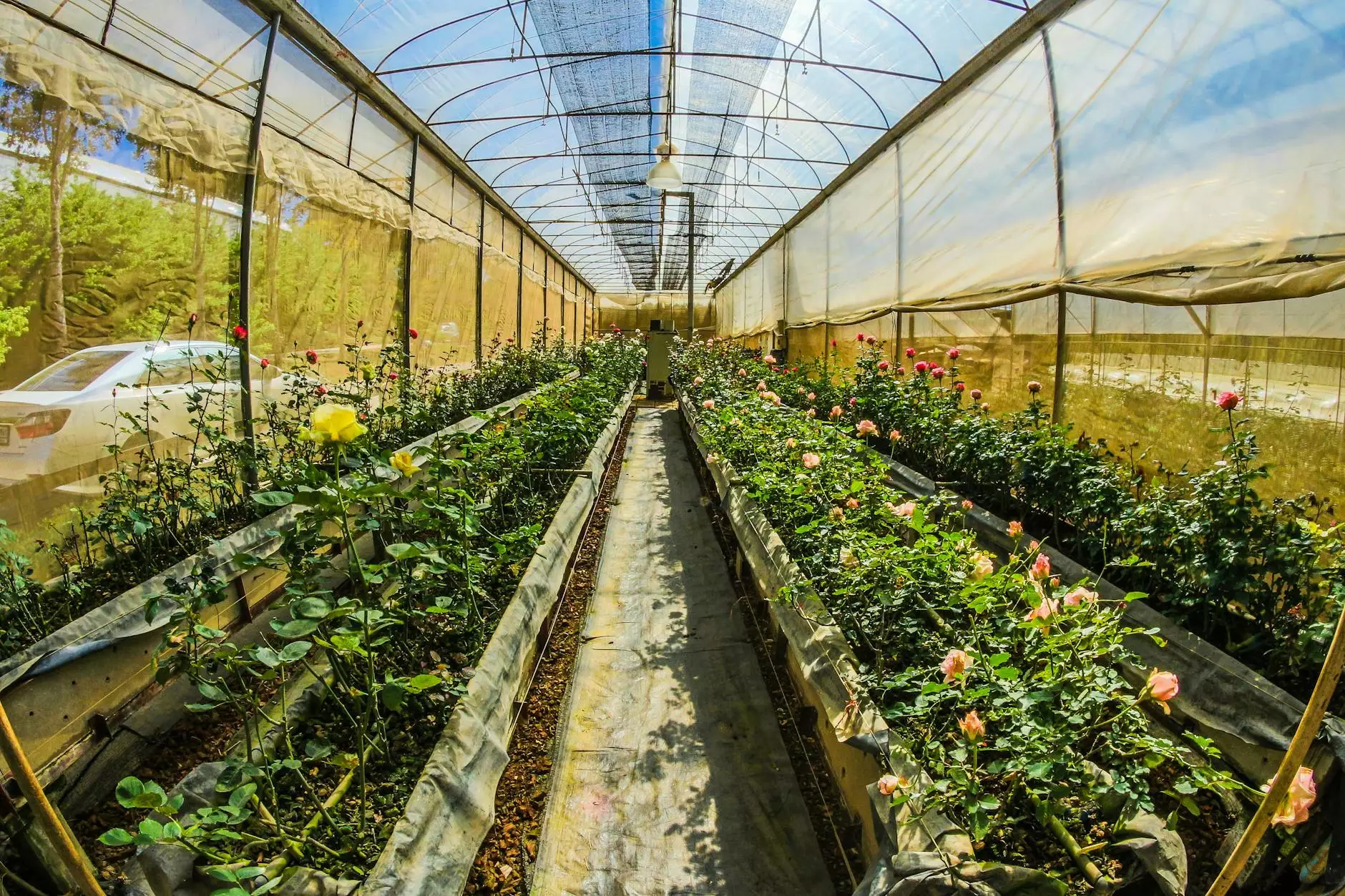 About the Hydropolis Grow Tent 4x8+
Welcome to Grow Your Own, your ultimate destination for cultivating your own indoor garden. We are thrilled to introduce the Hydropolis Grow Tent 4x8+, a revolutionary product that combines innovation and functionality to create the perfect environment for your plants.
Why Choose the Hydropolis Grow Tent 4x8+?
When it comes to indoor cultivation, having a reliable grow tent is essential. The Hydropolis Grow Tent 4x8+ offers a multitude of features that set it apart from other options on the market. Let's take a closer look at what makes this grow tent a standout choice for both beginners and experienced growers.
1. Spacious and Versatile Design
Measuring 4x8 feet, the Hydropolis Grow Tent 4x8+ provides ample space for your plants to thrive. With a height of [INSERT HEIGHT] feet, it accommodates tall plants and allows for easy maintenance. The versatile design also enables you to customize the interior layout according to your specific needs, providing a highly adaptable environment for a wide range of crops.
2. Exceptional Build Quality
Crafted with precision and durability in mind, the Hydropolis Grow Tent 4x8+ boasts exceptional build quality. Made from high-quality materials, it ensures long-lasting performance and resistance to wear and tear. The sturdy frame and tear-proof fabric provide stability and protect your plants from external elements, allowing you to cultivate with confidence.
3. Advanced Light Control
Creating the ideal lighting conditions is crucial for the success of indoor plants. The Hydropolis Grow Tent 4x8+ features innovative light control mechanisms, including reflective interiors and strategically placed vents. These features optimize light distribution, prevent hotspots, and ensure your plants receive the ideal amount of illumination throughout their growth cycle.
4. Effective Climate Regulation
Maintaining a consistent climate is essential for healthy plant growth. The Hydropolis Grow Tent 4x8+ incorporates advanced ventilation systems, offering precise control over temperature, humidity, and airflow. The adjustable vents and ports promote efficient air circulation, helping to prevent the development of mold, pests, and other common issues that can hinder plant development.
5. Easy Assembly and Maintenance
The Hydropolis Grow Tent 4x8+ is designed with user convenience in mind. Its straightforward assembly process allows even beginners to set up their indoor garden quickly. Additionally, the removable floor tray and washable fabric ensure easy maintenance and cleanliness, preventing the accumulation of debris and facilitating a healthy growing environment.
Unlock the Potential of Indoor Cultivation
With the Hydropolis Grow Tent 4x8+, you can embark on a journey of successful indoor cultivation. Whether you are a hobbyist or a commercial grower, this grow tent provides the ideal conditions for your plants to thrive. Expand your gardening horizons, maximize your yields, and unlock the potential of indoor growing with confidence.
Order the Hydropolis Grow Tent 4x8+
Ready to take your indoor gardening to the next level? Order the Hydropolis Grow Tent 4x8+ from Grow Your Own today and enjoy the ultimate growing experience. Visit our website or contact our knowledgeable team for further assistance. Happy growing!
Discover More at Grow Your Own
At Grow Your Own, we are passionate about providing top-quality solutions for all your indoor gardening needs. Explore our wide range of products, including advanced lighting systems, nutrient-rich soil, and expert cultivation advice. Cultivate Colorado with confidence and achieve incredible results with Grow Your Own.