North Spore Pre-Poured Sterile Agar Slants for Mushroom Culture Storage
Jul 7, 2019
Products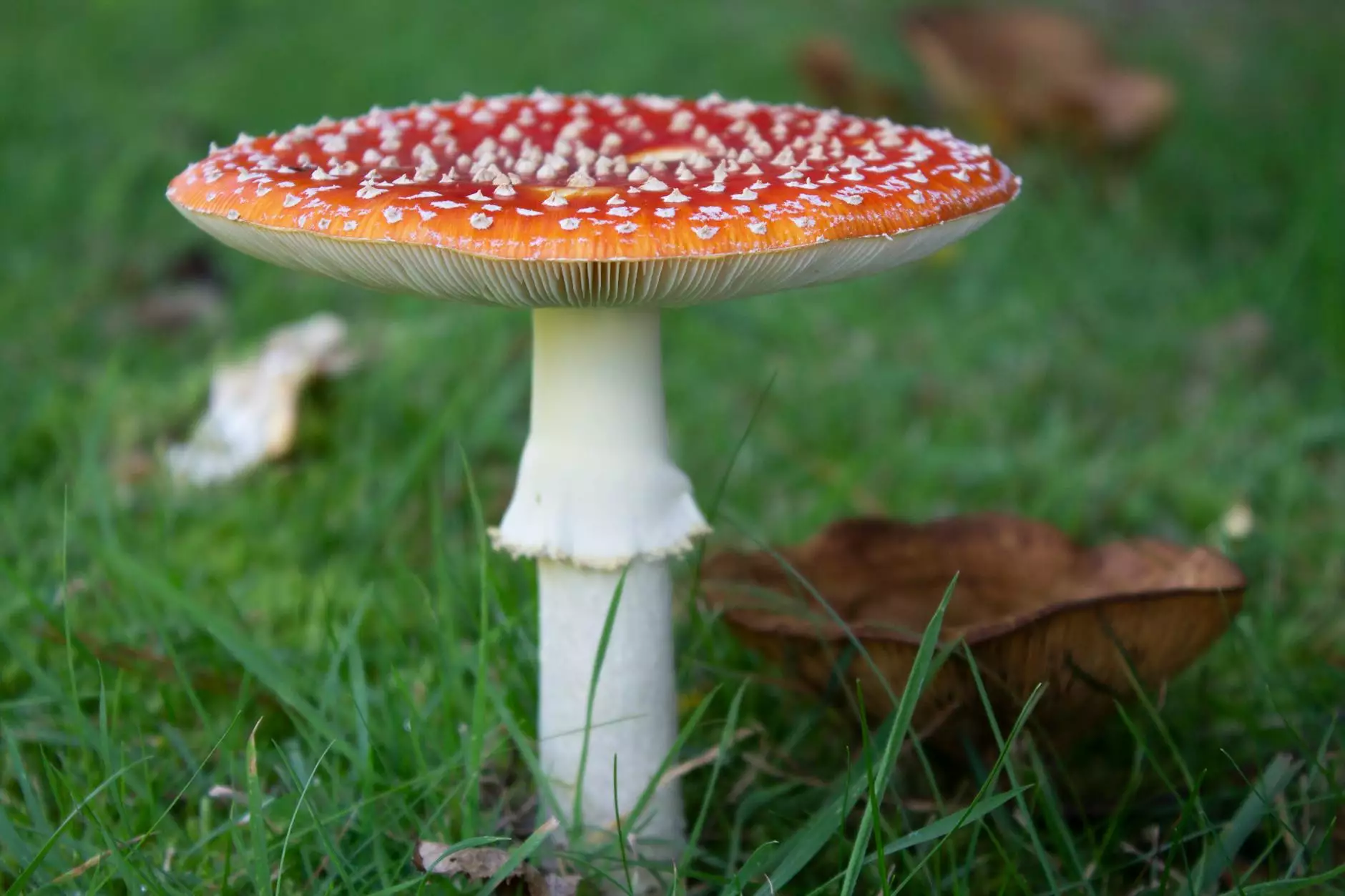 About North Spore Agar Slants
Welcome to Grow Your Own, the leading destination for all your mushroom cultivation needs. We are proud to offer the highest quality North Spore Pre-Poured Sterile Agar Slants for Mushroom Culture Storage. These agar slants, specifically designed and manufactured by North Spore, are an essential tool for every serious mushroom cultivator.
Why Choose North Spore Agar Slants?
When it comes to mushroom cultivation, having a reliable medium for agar culture is crucial. Our North Spore Agar Slants provide the perfect solution for cultivating and storing mushroom cultures. Here's why you should choose our agar slants:
Premium Sterility
Our North Spore Agar Slants are pre-poured and made with exceptional attention to sterility. Each slant is carefully sterilized to ensure it is free from any contaminants that could hamper the growth of your mushroom cultures. With our agar slants, you can have peace of mind knowing that your cultures will thrive in a clean and pure environment.
Convenience and Ease of Use
We understand that convenience is key for mushroom cultivators. That's why our agar slants are pre-poured and ready to use. You can save time and effort by skipping the hassle of preparing agar plates yourself. Simply open the package, inoculate with your desired mushroom culture, and watch your mycelium grow!
Long-Term Storage
Our agar slants are designed for long-term storage of mushroom cultures. The slanted nature of the agar surface provides a larger surface area for culture storage, allowing for improved viability and prolonged shelf life. With our agar slants, you can preserve your valuable mushroom strains for future use, ensuring the sustainability of your mushroom cultivation endeavors.
Versatility
Whether you're a beginner or an experienced cultivator, our agar slants cater to all levels of expertise. They are suitable for a wide range of mushroom species and can be used for numerous cultivation methods, including spore isolation, culture expansion, and genetic preservation. No matter your preferred cultivation technique, our agar slants will support your endeavors.
How to Use North Spore Agar Slants
Using our North Spore Agar Slants is straightforward. Follow these steps to get started:
Prepare your working area by disinfecting surfaces and utensils with a suitable sterilizing agent.
Open the package of agar slants in a laminar flow hood or under clean conditions.
Inoculate the slant by transferring your desired mushroom culture using a sterile inoculation loop or needle.
Secure the slant with a breathable cap or parafilm to allow for gas exchange.
Incubate the slants at the appropriate temperature for your mushroom species.
Observe and monitor the growth of your mycelium.
Make sure to refer to our detailed cultivation guides and resources for more specific instructions tailored to your mushroom species and desired cultivation outcome.
Grow Your Own - Your Trusted Source for Mushroom Cultivation Supplies
At Grow Your Own, we are dedicated to providing you with the highest quality mushroom cultivation supplies. Our eCommerce store features a wide range of products, including agar slants, spawn, grow kits, substrates, and more. We strive to empower mushroom enthusiasts and professionals alike with the tools and knowledge they need to succeed in their mushroom cultivation journey.
Customer Satisfaction
We take pride in our commitment to customer satisfaction. Our team is available to answer any questions or concerns you may have regarding our products or mushroom cultivation in general. We value your feedback and strive to provide exceptional service to ensure your experience with us is top-notch.
Expert Guidance
With years of experience in the mushroom cultivation industry, we are passionate about sharing our knowledge and expertise with our customers. Our website features comprehensive guides, articles, and resources to help you navigate the world of mushroom cultivation. We believe that education is key in unlocking the full potential of your mushroom growing endeavors.
Shop with Confidence
When you shop with Grow Your Own, you can shop with confidence. We source our products from trusted suppliers and manufacturers, ensuring that you receive the highest quality items. We also offer secure payment options and fast shipping to provide you with a seamless shopping experience from start to finish.
Start Cultivating Exceptional Mushrooms with North Spore Agar Slants
Are you ready to take your mushroom cultivation to the next level? Invest in the highest quality North Spore Pre-Poured Sterile Agar Slants for Mushroom Culture Storage available at Grow Your Own. Experience the convenience, reliability, and versatility that our agar slants offer. Cultivate exceptional mushrooms and unlock the full potential of your mushroom-growing journey. Shop now and embark on a rewarding and fungi-filled adventure!