5lb Mushroom Substrate Bag: Perfect for Home Mushroom Cultivation
Sep 13, 2019
Products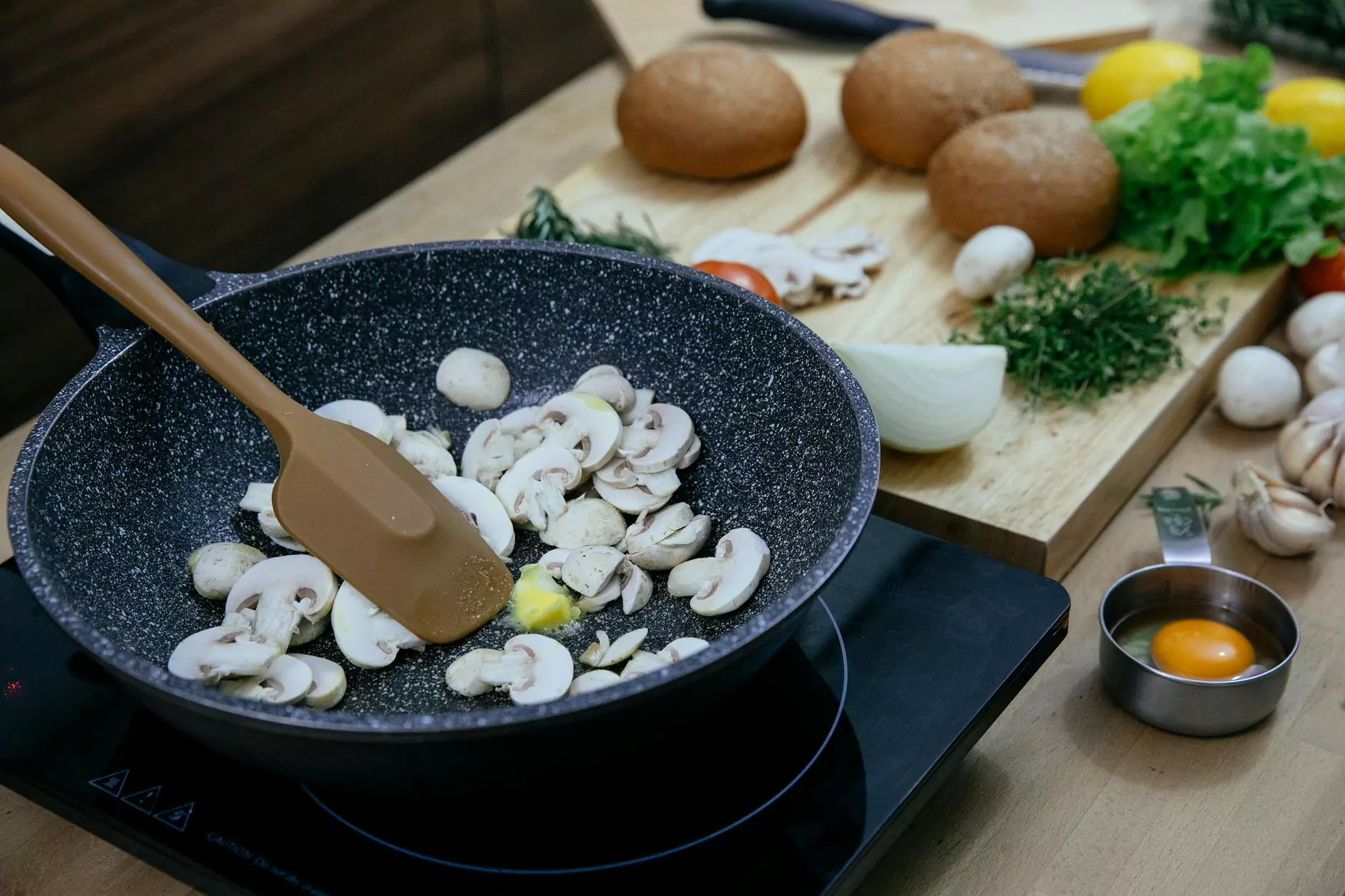 Introduction to Grow Your Own
Welcome to Grow Your Own, your trusted source for high-quality mushroom cultivation supplies. As an e-commerce platform focused on serving passionate mushroom growers, we are delighted to introduce our top-of-the-line 5lb Mushroom Substrate Bag. Designed to make your mushroom cultivation journey simple and successful, this substrate bag is an essential tool for both beginners and experienced cultivators.
Why Choose our 5lb Mushroom Substrate Bag?
At Grow Your Own, we understand the importance of using the right materials to ensure optimal mushroom growth. Our 5lb Mushroom Substrate Bag offers a range of benefits that set it apart from competitors:
1. Premium Quality:
Our substrate bag is meticulously crafted using high-quality materials. The carefully curated blend of organic compounds, including sterilized grain and nutrients, creates the ideal environment for mushrooms to thrive.
2. Convenience:
With our 5lb Mushroom Substrate Bag, growing mushrooms at home has never been easier. Simply follow the provided instructions, and you'll have a hassle-free cultivation experience. No need to spend time sourcing and preparing individual components; we've done the hard work for you.
3. Versatility:
Whether you're interested in cultivating oyster mushrooms, shiitake mushrooms, or any other species, our substrate bag is suitable for a wide range of mushroom types. Its adaptable nature ensures successful cultivation regardless of your preferred mushroom variety.
4. Yield and Efficiency:
With the 5lb capacity, our substrate bag provides ample room for mushroom growth, offering a generous yield. The carefully optimized formula ensures efficient colonization, allowing you to enjoy a bountiful harvest.
How to Use the 5lb Mushroom Substrate Bag
Using our substrate bag is a straightforward process. Here's a step-by-step guide to help you get started:
Sanitize your workspace: Before handling the substrate bag, ensure your working area is clean and free from contaminants.
Inoculate the bag: Using a sterile needle or wedges, introduce your chosen mushroom spawn into the substrate bag. Follow the recommended proportions for optimal results.
Seal the bag: Close the substrate bag securely, allowing for some airflow. This step is crucial to create the right conditions for mushroom colonization.
Incubation: Place the sealed substrate bag in a dark and controlled environment with the appropriate temperature and humidity conditions. This encourages mycelium growth.
Fruit the bag: After the colonization process is complete, expose the substrate bag to natural or artificial light, adjusting temperature and humidity as required. Soon, you'll witness mushroom pinning and subsequent growth.
Harvest your mushrooms: Once the mushrooms have reached the desired maturity, carefully pluck them from the substrate.
Join the Thriving Community of Mushroom Growers
By choosing Grow Your Own and our 5lb Mushroom Substrate Bag, you're joining a vibrant community of mushroom enthusiasts. Connect with fellow growers, share tips and tricks, and gain valuable insights on our online forums and social media channels.
Order Your 5lb Mushroom Substrate Bag Today
Ready to embark on an exciting journey of home mushroom cultivation? Order your 5lb Mushroom Substrate Bag from Grow Your Own today and experience unmatched quality, convenience, and yields. Start growing a variety of delicious and nutritious mushrooms right in the comfort of your own home. Unlock your full potential as a mushroom cultivator with Grow Your Own!