CANNA Coco A & B Nutrient Line: A Revolutionary Way to Fertilize Your Plants
Feb 13, 2018
Blog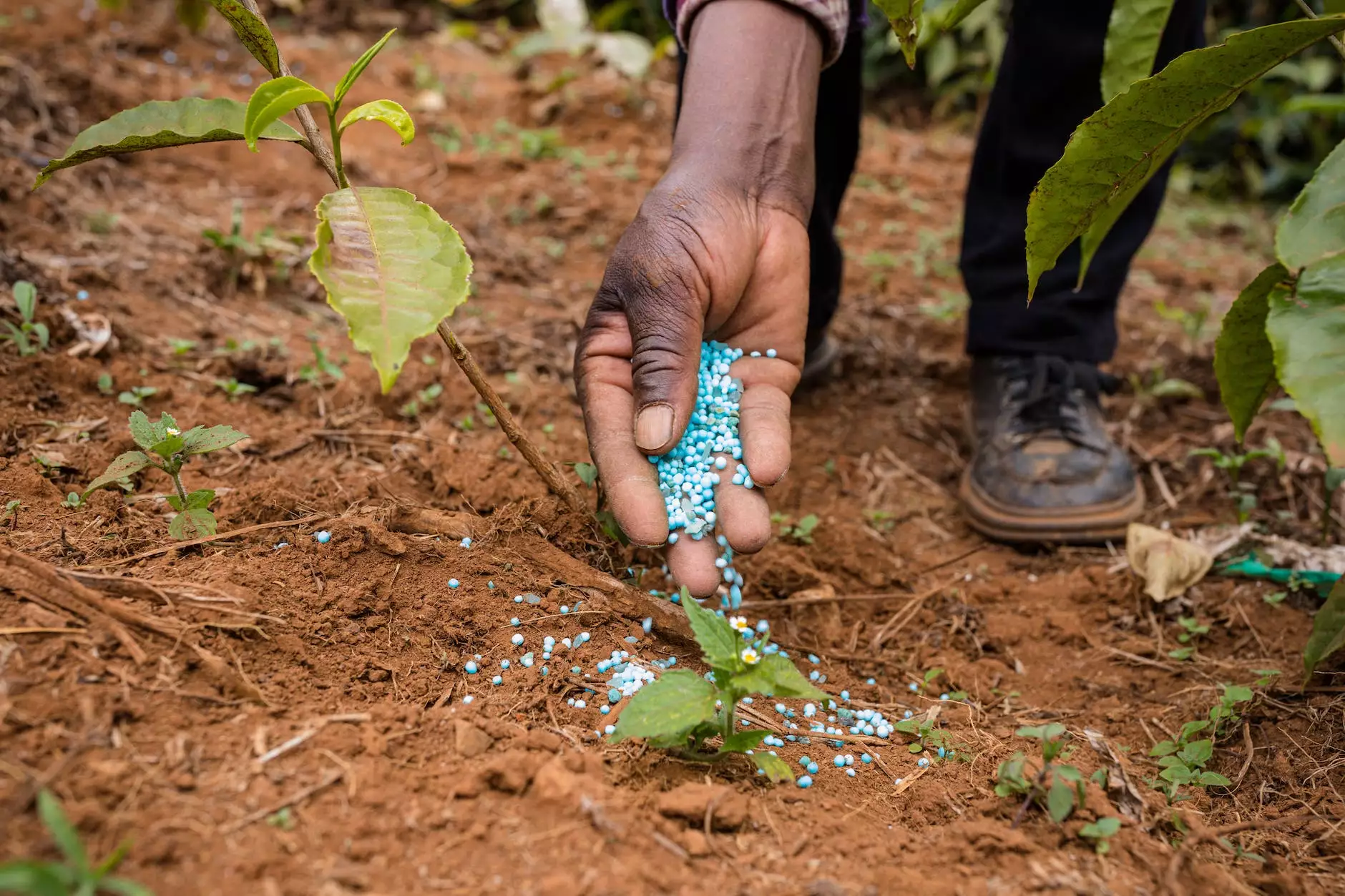 About CANNA Coco A & B Nutrient Line
The CANNA Coco A & B Nutrient Line is a game-changing solution designed to optimize the growth and development of your plants. With a revolutionary formula derived from natural ingredients, this nutrient line offers unparalleled benefits for both beginners and experienced gardeners.
Why Choose CANNA Coco A & B Nutrient Line?
When it comes to nurturing your plants, choosing the right nutrient line is crucial. Here are some compelling reasons why the CANNA Coco A & B Nutrient Line stands out:
Advanced Formula: The nutrient line features a cutting-edge formulation that delivers essential nutrients to your plants, ensuring healthy growth and vigorous flowering.
Quality Ingredients: CANNA Coco A & B utilizes premium, natural ingredients sourced from sustainable suppliers, guaranteeing high-quality results.
Optimized Nutrient Balance: The nutrient line provides a perfectly balanced blend of macro and micronutrients, supporting optimal nutrient uptake and utilization by your plants.
Easy-to-Use: With its user-friendly instructions, CANNA Coco A & B makes plant nutrition effortless, even for beginners. Simply follow the recommended dosage and watch your plants thrive.
Versatile Application: Whether you're growing in soil, hydroponics, or coco coir, CANNA Coco A & B is compatible with various mediums, making it a versatile choice for all types of growers.
Proven Results: Thousands of satisfied growers worldwide have attested to the exceptional results achieved with CANNA Coco A & B Nutrient Line. Join them and experience the difference yourself.
How to Use CANNA Coco A & B Nutrient Line
Using CANNA Coco A & B Nutrient Line is a straightforward process. Follow these simple steps to ensure optimal plant nutrition:
Mixing: Start by filling your reservoir or watering can with water. Then, add CANNA Coco A nutrient solution according to the recommended dosage. Mix thoroughly before adding CANNA Coco B nutrient solution. Stir until both components are evenly distributed.
pH Adjustment: Measure the pH level of your nutrient solution using a pH tester. Adjust the pH, if necessary, by adding pH-up or pH-down solutions until you reach the optimal pH range of 5.8-6.2.
Feeding: Feed your plants with the CANNA Coco A & B nutrient solution at every watering session. Ensure that the root zone is saturated but not waterlogged to avoid overwatering.
Monitoring: Regularly monitor your plants' response to the nutrient solution. Keep an eye on their overall health, growth, and flower development. Adjust the dosage or pH level accordingly for optimal results.
Shop for CANNA Coco A & B Nutrient Line at Grow Your Own
At Grow Your Own, we believe in providing our customers with top-quality products for all their gardening needs. That's why we offer the CANNA Coco A & B Nutrient Line - a revolutionary solution trusted by growers worldwide.
With our easy-to-use online store, shopping for your gardening essentials has never been more convenient. Explore our wide range of products, including the CANNA Coco A & B Nutrient Line, and benefit from our fast and reliable delivery services.
Why Choose Grow Your Own
Grow Your Own is not just another eCommerce & shopping platform for gardening supplies. We strive to be your trusted partner in your gardening journey. Here's why you should choose us:
Product Quality: We source our products from reputable brands, ensuring that you receive only the highest quality items.
Extensive Selection: Our comprehensive catalog caters to all types of gardeners, from beginners to seasoned horticulturists. Find everything you need in one place.
Expert Advice: Our knowledgeable team is always ready to assist you with any questions or concerns you may have. Benefit from our expert guidance to maximize your gardening success.
Convenience: With our user-friendly website, you can easily browse, compare, and purchase your desired products without hassle. We're here to make your shopping experience seamless.
Secure Transactions: Shop with peace of mind knowing that your personal information and payment details are protected with state-of-the-art security measures.
Customer Satisfaction: Your happiness is our top priority. We strive to provide exceptional customer service and ensure your complete satisfaction with every purchase.
Conclusion
Transform the way you fertilize your plants with the revolutionary CANNA Coco A & B Nutrient Line. Experience unrivaled growth, flowering, and overall plant health with this advanced solution trusted by growers worldwide.
Shop now at Grow Your Own, your one-stop destination for top-quality gardening products. Discover the power of CANNA Coco A & B and elevate your gardening game to new heights.