Rainmaker Sprayer - Cultivate Colorado
Dec 30, 2021
Products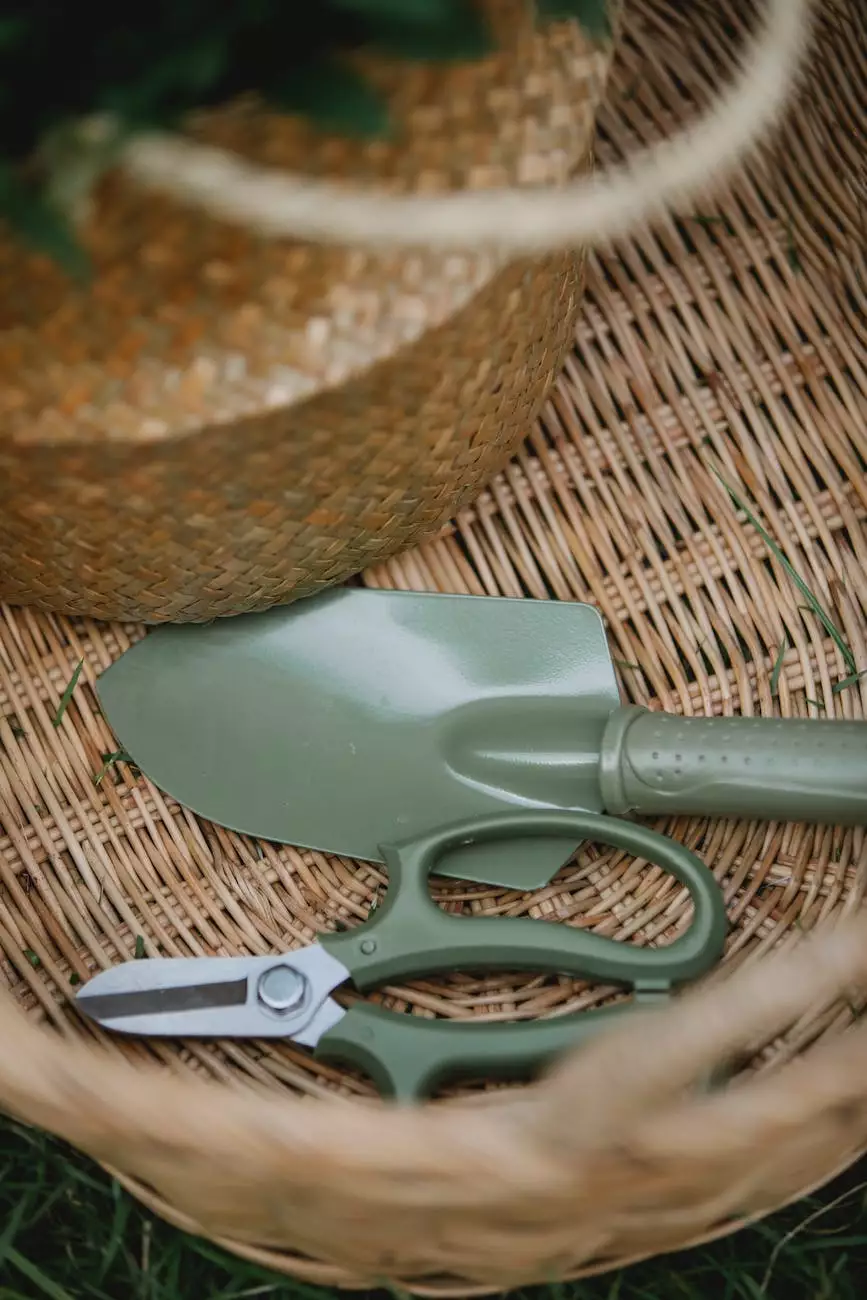 Welcome to Grow Your Own, your ultimate destination for all your gardening needs in Denver. With our wide range of gardening tools and accessories, we strive to provide you with the best products to help you cultivate a flourishing garden. In this collection, we present the Rainmaker Sprayer, a must-have tool for efficient watering and irrigation.
Why Choose Rainmaker Sprayer?
The Rainmaker Sprayer is specially designed to cater to the specific watering requirements of your plants. Whether you have a small home garden or a vast landscape, this sprayer is a game-changer. Here's why it stands out:
1. Superior Watering Efficiency
With its advanced nozzle technology and precise flow control, the Rainmaker Sprayer ensures optimal water distribution, reducing water wastage. It delivers a fine mist or a gentle shower, providing your plants with the right amount of moisture for healthy growth. Say goodbye to overwatering or underwatering, and keep your plants happy and thriving.
2. Versatility
The Rainmaker Sprayer offers versatility like no other. Whether you need to water delicate flowers, large shrubs, or even hanging baskets, this sprayer does it all. It comes with adjustable spray patterns that allow you to customize the watering style according to your specific plants' needs.
3. Durability and Longevity
At Grow Your Own, we understand the importance of investing in high-quality tools that last. The Rainmaker Sprayer is built to withstand the test of time. Made from robust materials, it can endure regular use and withstand various weather conditions, making it a reliable companion throughout the gardening seasons.
4. User-Friendly Design
We believe in making gardening an enjoyable and hassle-free experience. The Rainmaker Sprayer is designed with user convenience in mind. Its ergonomic handle ensures a comfortable grip, while the lightweight construction reduces fatigue during prolonged use. The easy-to-use controls allow even beginners to water their plants with ease.
Explore Our Rainmaker Sprayer Collection
At Grow Your Own, we offer a wide range of Rainmaker Sprayers to suit your specific gardening needs. Whether you prefer handheld sprayers or backpack sprayers, you'll find the perfect option in our collection. Browse through our selection and find the ideal sprayer for your garden.
1. Handheld Rainmaker Sprayers
Our handheld sprayers are perfect for smaller gardens or targeted watering. They offer precise control and are easy to maneuver. Choose from our range of handheld Rainmaker Sprayers and enjoy the ease of watering your plants.
1.1 Compact Handheld Sprayer
The Compact Handheld Sprayer is ideal for indoor plants or small outdoor spaces. Its compact size allows you to reach every corner of your garden with ease. It has a water capacity of X ounces and provides a fine mist for gentle watering.
1.2 Pro Handheld Sprayer
If you have a slightly larger garden or prefer a larger water capacity, the Pro Handheld Sprayer is perfect for you. With its durable build and adjustable spray patterns, you can water your plants efficiently and effectively.
2. Backpack Rainmaker Sprayers
For those with larger garden areas or frequent watering requirements, our backpack sprayers offer convenience and efficiency. Explore our collection of backpack Rainmaker Sprayers and transform your gardening experience.
2.1 Standard Backpack Sprayer
The Standard Backpack Sprayer is a popular choice for avid gardeners with medium to large-sized gardens. It features a comfortable harness system and a large water capacity, allowing you to cover larger areas without the need for frequent refills.
2.2 Deluxe Backpack Sprayer
If you're looking for an upgrade, the Deluxe Backpack Sprayer is the way to go. With its advanced features, such as adjustable pressure control and extended reach wands, it offers unparalleled convenience and versatility.
Shop Rainmaker Sprayers at Grow Your Own
Ready to take your gardening to the next level? Visit Grow Your Own and explore our extensive collection of Rainmaker Sprayers. With our top-quality products, you can achieve efficient watering and irrigation, ensuring your plants receive the care they deserve.
Don't settle for average gardening tools when you can choose the best. Our Rainmaker Sprayers are designed to exceed your expectations and help you create a garden that will be the envy of your neighbors. Order now and cultivate the garden of your dreams with Grow Your Own!