Welcome to Grow Your Own - Bringing you Quality Gardening Products
Aug 9, 2021
Products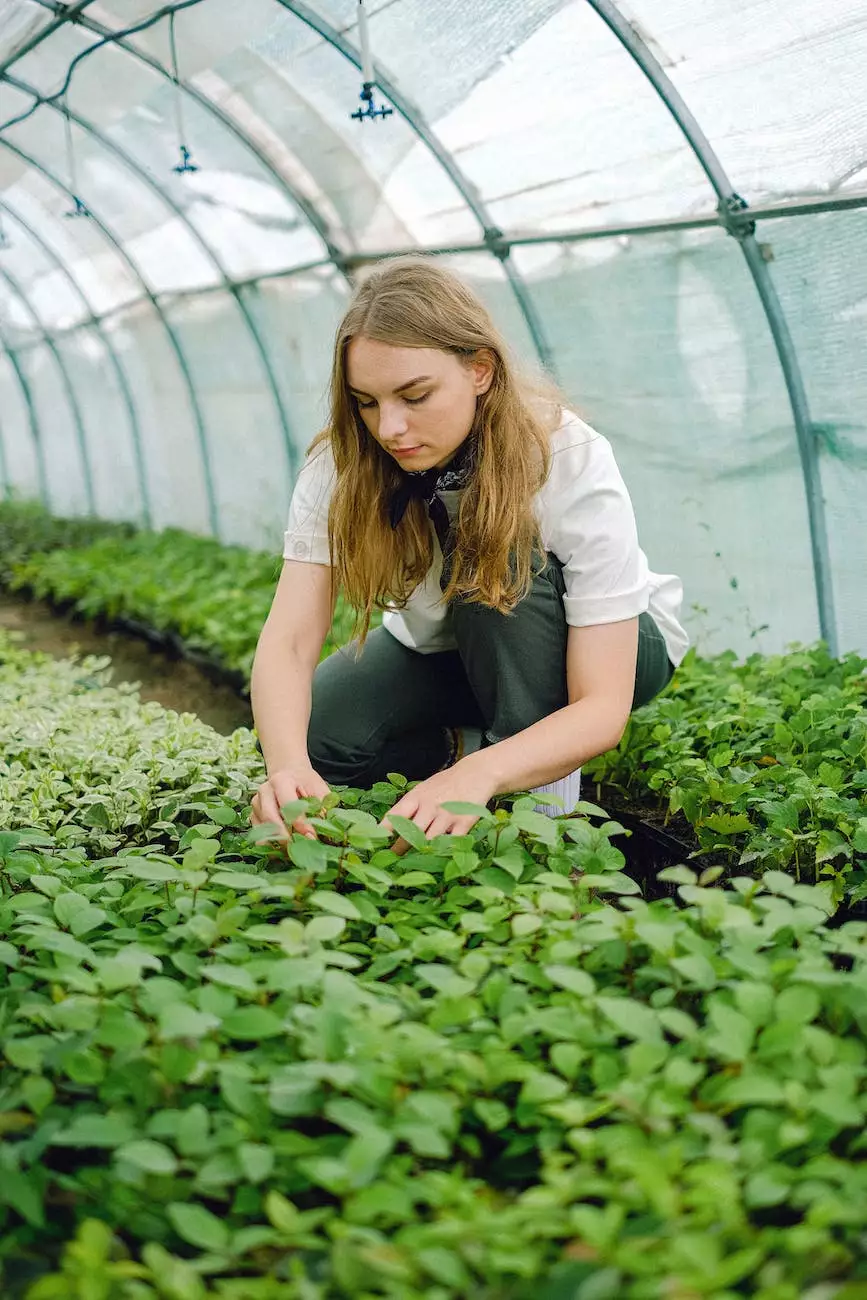 Discover the HM Digital TDS-3 Handheld TDS Meter
Are you a dedicated gardener looking to grow your plants with precision? Look no further! Grow Your Own presents the HM Digital TDS-3 Handheld TDS Meter - the perfect tool to help you monitor and measure the total dissolved solids (TDS) levels in your water. This handheld device is an essential addition to your gardening toolkit.
Why Choose the HM Digital TDS-3 Handheld TDS Meter?
When it comes to gardening, understanding the quality of your water is crucial. The HM Digital TDS-3 Handheld TDS Meter allows you to accurately measure the TDS levels, giving you valuable insights into your water's composition. Whether you're cultivating fruits, vegetables, or flowers, this meter empowers you to optimize your growing conditions.
Accurate and Reliable
The HM Digital TDS-3 Handheld TDS Meter is calibrated to provide precise measurements, ensuring you have accurate data at your fingertips. With its advanced technology, you can trust the readings to guide your watering practices, nutrient management, and overall plant health.
Ease of Use
This handheld TDS meter is designed with simplicity in mind. Its user-friendly interface allows you to effortlessly take measurements and navigate through the settings. The compact size and lightweight design make it convenient to carry around your garden and use whenever needed.
Durable and Long-lasting
The HM Digital TDS-3 Handheld TDS Meter is built to withstand the demands of daily use. Crafted with high-quality materials, this device is durable and guarantees long-lasting performance. You can rely on its durability and accuracy throughout your gardening journey.
Unlock the Potential of Cultivating Colorado
At Grow Your Own, we understand the uniqueness of Colorado's climate and the challenges it brings to gardening enthusiasts. By utilizing the HM Digital TDS-3 Handheld TDS Meter, you can adapt your watering and nutrient management practices to the specific demands of Cultivate Colorado.
Optimize Watering Practices
Colorado's semi-arid climate requires careful water management. With the HM Digital TDS-3 Handheld TDS Meter, you can measure the TDS levels in your water source and adjust your watering practices accordingly. This precision helps prevent over or under watering, leading to healthier plants and improved yields.
Monitor Nutrient Levels
Accurate TDS measurements are essential for maintaining optimal nutrient levels in your gardening endeavors. By regularly monitoring your water's TDS, you can fine-tune your nutrient solutions to provide your plants with the ideal balance of minerals and ensure they thrive within the unique Colorado environment.
Experience the Difference with Grow Your Own
When it comes to sourcing the highest quality gardening products, Grow Your Own is your trusted partner. We are dedicated to providing you with top-notch tools that enhance your gardening experience and help you achieve outstanding results.
Unparalleled Customer Support
At Grow Your Own, we believe in supporting our customers every step of the way. Our knowledgeable and friendly team is ready to assist you with any inquiries or concerns you may have. We are committed to ensuring your satisfaction and success as you grow your own in Colorado.
Secure and Convenient Online Shopping
Shopping with Grow Your Own is a hassle-free experience. Our secure online store allows you to browse and purchase your favorite gardening products from the comfort of your own home. With fast shipping and reliable delivery, you'll have your HM Digital TDS-3 Handheld TDS Meter in no time.
As you embark on your gardening journey in Colorado, make sure you have the right tools by your side. The HM Digital TDS-3 Handheld TDS Meter is an indispensable asset for any gardener who values precision and wants to achieve optimal growing conditions. Trust Grow Your Own to provide you with the best products for cultivating Colorado. Order your TDS meter today and unlock the potential of your gardening!