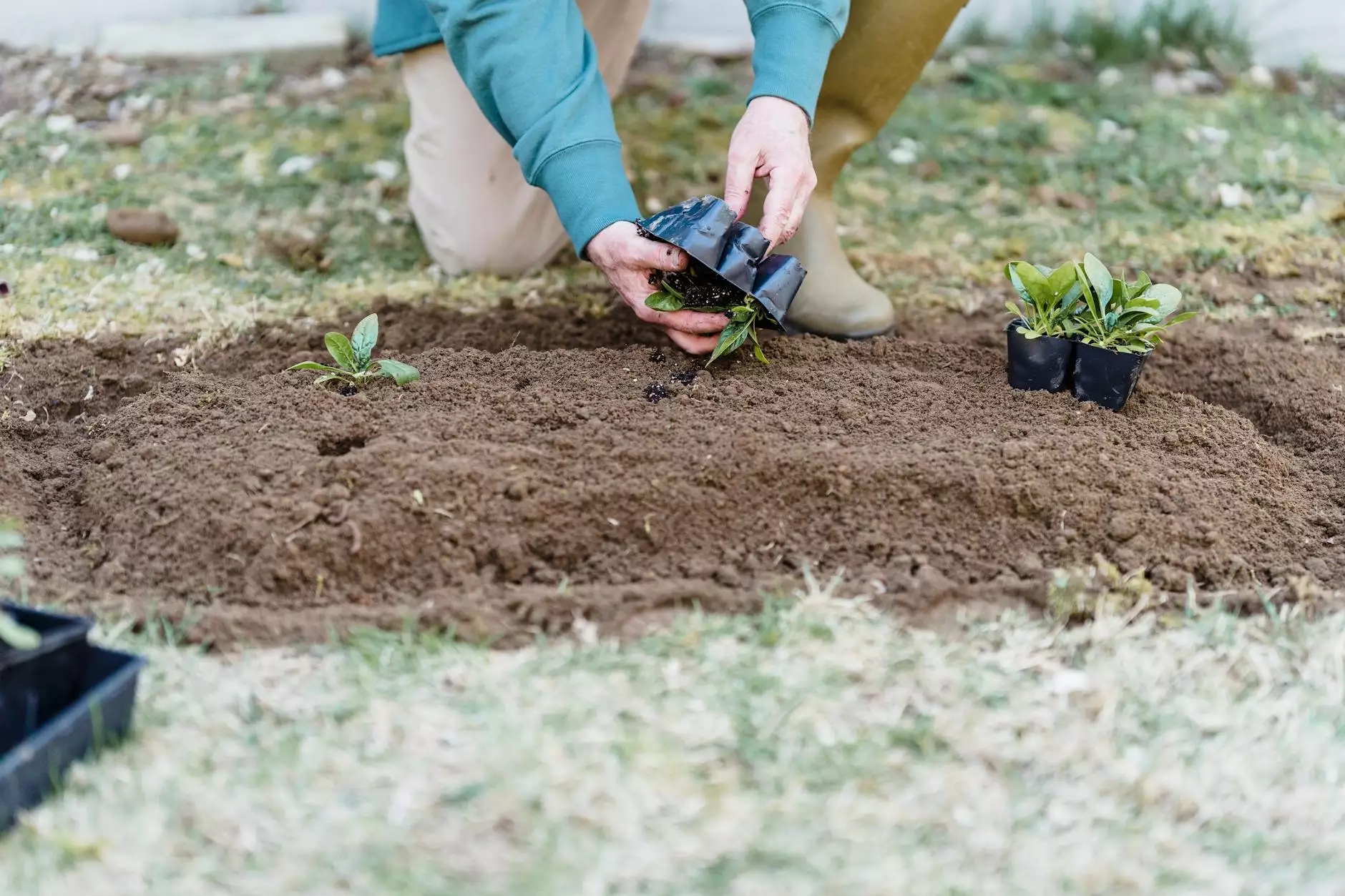 Enhance Your Garden with FoxFarm
Are you ready to take your gardening or farming to the next level? Look no further than FoxFarm – the trusted brand known for its premium organic nutrients and fertilizers. With a passion for sustainable and eco-friendly solutions, FoxFarm offers a comprehensive range of products to help you achieve exceptional growth and abundant harvests.
Why Choose FoxFarm?
When it comes to nurturing your plants, it's crucial to provide them with the highest quality nutrients and fertilizers available. FoxFarm stands out among the competition for several reasons:
Organic Excellence: FoxFarm products are crafted using the finest organic materials, ensuring the optimal health and vitality of your plants, while also promoting sustainability.
Premium Formulations: Each FoxFarm product is carefully formulated to provide the perfect balance of essential nutrients, vitamins, and minerals, ensuring your plants receive everything they need for robust growth and outstanding yields.
Environmental Responsibility: As a company dedicated to preserving the environment, FoxFarm takes great care in the sourcing and manufacturing processes of their products, ensuring minimal impact on the ecosystem.
Trusted Expertise: With decades of experience, FoxFarm has become a household name in the world of gardening and farming. Their products are trusted and recommended by professionals and enthusiasts alike.
Discover Our Product Range
At FoxFarm, we understand that different plants have unique needs. That's why we offer a diverse range of nutrient and fertilizer options to cater to your specific requirements. Whether you're growing flowers, fruits, vegetables, or herbs, our product range has you covered.
All-Purpose Fertilizers
Our all-purpose fertilizers are designed to provide balanced nutrition for a wide variety of plants. With carefully selected ingredients, these fertilizers promote healthy growth and sustained vitality throughout the plant's lifecycle. Trust FoxFarm to deliver exceptional results.
Specialty Fertilizers
Looking to give your plants that extra boost? Our specialty fertilizers are tailored to meet the unique needs of specific plants or growth stages. From bloom enhancers to root stimulators, our specialty fertilizers offer targeted nutrition to maximize your plant's potential.
Organic Nutrient Solutions
For those who prefer an organic approach, our nutrient solutions provide a potent blend of natural elements and minerals that support vigorous plant growth. Expect healthier plants and bountiful yields without compromising your commitment to the environment.
Soil Amendments
The foundation of successful gardening lies in the quality of your soil. Our soil amendments work in harmony with our nutrient and fertilizer lineup, enriching your soil with beneficial microorganisms, organic matter, and essential minerals. Optimize your soil health for optimal plant growth.
Experience the FoxFarm Difference
When you choose FoxFarm, you're choosing a brand committed to your gardening success. Our products have been meticulously developed to give you the best results possible, whether you're a beginner or a seasoned gardener.
Unleash Your Garden's Potential
Don't settle for subpar results. Explore the FoxFarm collection today and experience the difference for yourself. It's time to maximize your harvests, enhance your gardening pleasure, and take pride in the fruits of your labor.
© 2021 Grow Your Own | eCommerce & Shopping