Net Cup, 2 - Enhancing Your Gardening Experience with Grow Your Own
Jan 24, 2023
Products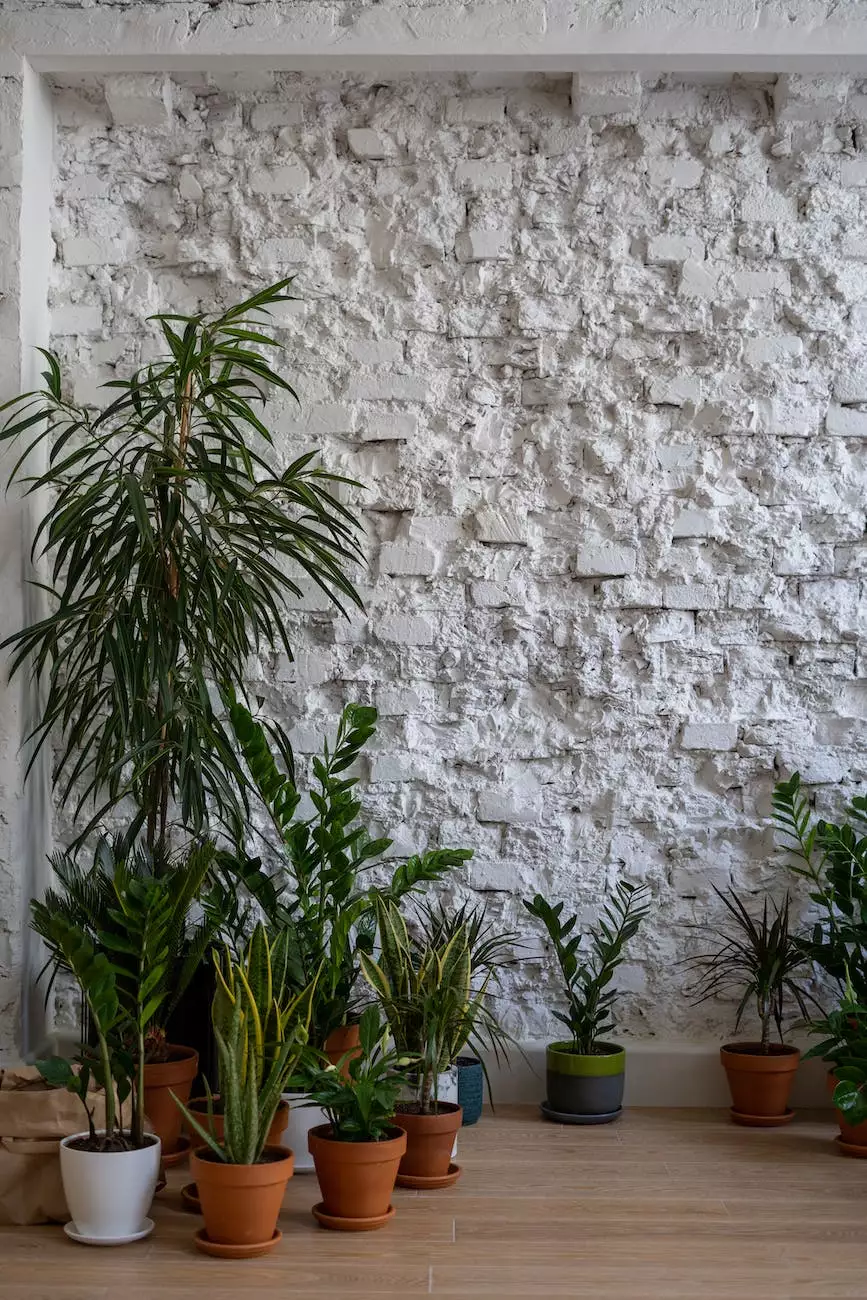 Introduction
Welcome to Grow Your Own, your one-stop destination for all your gardening needs. In this comprehensive guide, we will delve into the wonderful world of Net Cup, 2 and how it can revolutionize your gardening experience. Whether you are a professional horticulturist or a hobbyist, our high-quality net cups are designed to fulfill all your needs.
About Net Cup, 2
The Net Cup, 2 from Grow Your Own is a game-changer when it comes to gardening. These sturdy and durable net cups are meticulously crafted to provide optimal support for your plants' roots. Made from premium materials, our Net Cup, 2 ensures effective water drainage and aeration, promoting healthy root development and overall plant growth.
Benefits of Net Cup, 2
1. Enhanced Root Oxygenation: The Net Cup, 2's intelligent design facilitates excellent oxygenation of the roots, preventing root rot and improving nutrient uptake. This results in vibrant and thriving plants.
2. Versatility: Whether you prefer hydroponics, aquaponics, or traditional soil-based gardening, our Net Cup, 2 is a perfect fit. Its adaptability makes it an excellent choice for all types of gardening systems.
3. Durable & Long-Lasting: Crafted with longevity in mind, our Net Cup, 2 is built to withstand the rigors of different growing environments. Say goodbye to constantly replacing your cups, as our product will serve you for years to come.
4. Excellent Drainage: Proper water drainage is crucial in gardening, and the Net Cup, 2 ensures this impeccably. No more worrying about overwatering or waterlogged roots - our net cups help maintain the perfect balance.
5. Easy to Clean: Cleaning and maintaining your net cups has never been easier. The Net Cup, 2 can be effortlessly sterilized, providing a hygienic environment for your plants.
Uses of Net Cup, 2
1. Hydroponics: If you are a hydroponics enthusiast, Net Cup, 2 is a must-have item. These cups allow your plants to grow in a soilless medium while ensuring excellent support and aeration for the roots.
2. Aquaponics: Combining hydroponics with aquaculture, aquaponics is a sustainable and efficient gardening method. Net cup, 2 is an integral component of aquaponics systems as it supports both the plants and the aquatic organisms seamlessly.
3. Traditional Gardening: Even if you prefer the traditional soil-based gardening approach, Net Cup, 2 can still greatly benefit you. These cups provide superior aeration and drainage, preventing root problems and enhancing plant health.
Why Choose Grow Your Own
At Grow Your Own, we take immense pride in providing premium gardening products that are designed to surpass your expectations. Here's why you should choose us:
Extensive Experience: With over a decade in the industry, we have the knowledge and expertise to offer products that deliver exceptional results.
High-Quality Materials: All our products, including the Net Cup, 2, are made from top-notch materials to ensure durability and longevity.
Customer Satisfaction: Your satisfaction is our top priority. We strive to provide excellent customer service and support throughout your gardening journey.
Wide Range of Products: Apart from Net Cup, 2, we offer a wide selection of gardening tools, accessories, and other essentials to cater to all your gardening needs.
Competitive Prices: We believe that quality gardening supplies should be accessible to all. Hence, our products are reasonably priced without compromising on quality.
Conclusion
The Net Cup, 2 from Grow Your Own is the ultimate companion for any gardener looking to take their gardening experience to new heights. With its unmatched benefits, durability, and versatility, our net cups are guaranteed to enhance your plant growth and maximize your yields. Start using Net Cup, 2 today and witness the remarkable difference it can make in your garden!