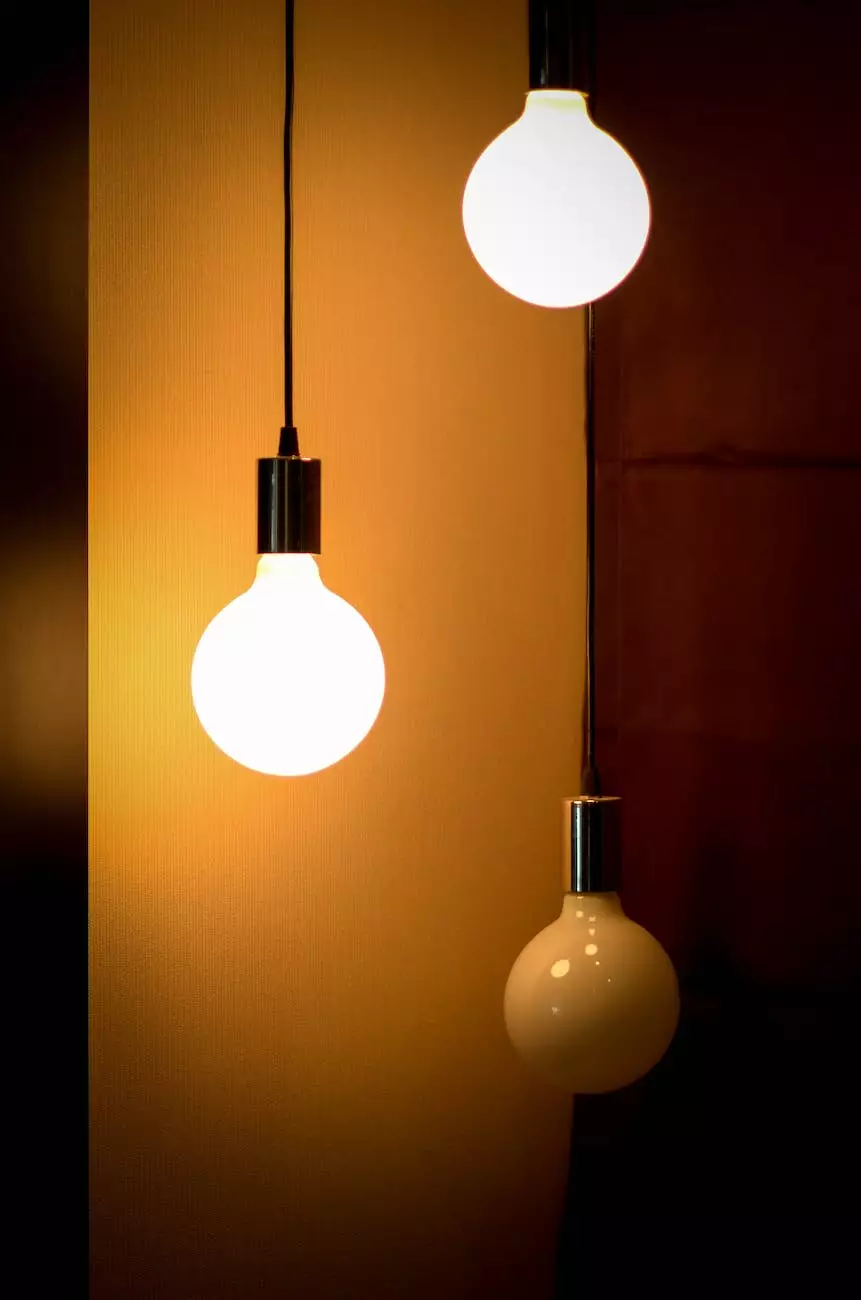 Illuminate Your Space with Stunning Lamps
Welcome to Grow Your Own, your premier destination for all things related to gardening and indoor cultivation. In this section, we are pleased to present you with an exquisite collection of lamps that will bring a touch of elegance and functionality to your living spaces.
Discover the Perfect Lamp for Every Room
At Grow Your Own, we understand that lighting plays a crucial role in creating the desired ambiance in any space. That's why we curated an extensive range of lamps to suit various styles, preferences, and lighting requirements.
1. Table Lamps
Nothing complements a cozy reading nook or a well-appointed bedside table quite like a beautifully designed table lamp. Our selection includes an array of table lamps crafted from premium materials such as glass, ceramic, and metal. Choose from contemporary, minimalist designs or opt for traditional, ornate styles to match your existing decor. With adjustable brightness settings and versatile lampshade options, these table lamps provide both functionality and aesthetics.
2. Floor Lamps
If you're looking to make a statement while illuminating a larger area, our floor lamps are the perfect solution. These tall, freestanding lamps add a touch of grandeur to any room. With sleek and modern designs, as well as more classic and rustic options, you'll find the ideal floor lamp to complement your overall interior style. Whether you need focused task lighting or ambient glow, our floor lamps provide versatility and elegance.
3. Desk Lamps
For those working or studying from home, having a reliable and stylish desk lamp is essential. Our desk lamps are meticulously engineered to provide optimal illumination for your workspace. Adjustable angles, multiple brightness levels, and energy-efficient LED bulbs ensure you have the perfect lighting for any task. Choose from a range of contemporary and ergonomic designs that seamlessly blend form and function.
Quality and Durability
At Grow Your Own, we are committed to providing products of the highest quality. All our lamps are made by trusted manufacturers who prioritize precision and durability. We understand the importance of investing in lighting solutions that stand the test of time, both in terms of functionality and aesthetics.
Creating the Perfect Ambiance
Proper lighting can transform the ambiance of any room, turning a dull space into a vibrant and inviting haven. With our carefully selected range of lamps, you have the opportunity to create a personalized atmosphere that suits your style and preferences. Whether you prefer warm and cozy lighting for your living room or bright, focused lighting for your workspace, our lamps offer customizable options to match your needs.
Expert Advice and Customer Support
At Grow Your Own, we understand that choosing the right lamp can be overwhelming. That's why our team of experts is always ready to assist you through the selection process. We are passionate about helping you find the perfect lighting solution that not only meets your needs but also enhances the overall aesthetics of your space.
Our commitment to customer satisfaction goes beyond the moment of purchase. We provide comprehensive after-sales support and offer warranties on our lamps, giving you peace of mind knowing that your investment is protected.
Upgrade Your Lighting with Grow Your Own
Explore our wide range of lamps and elevate your interior design with beautiful and functional lighting solutions. At Grow Your Own, we strive to provide you with the highest quality products and exceptional customer service. Browse our collection online and find the perfect lamps to transform your space today!