Grow Room Air Filter - Optimize Your Indoor Garden with Grow Your Own
Aug 25, 2023
Products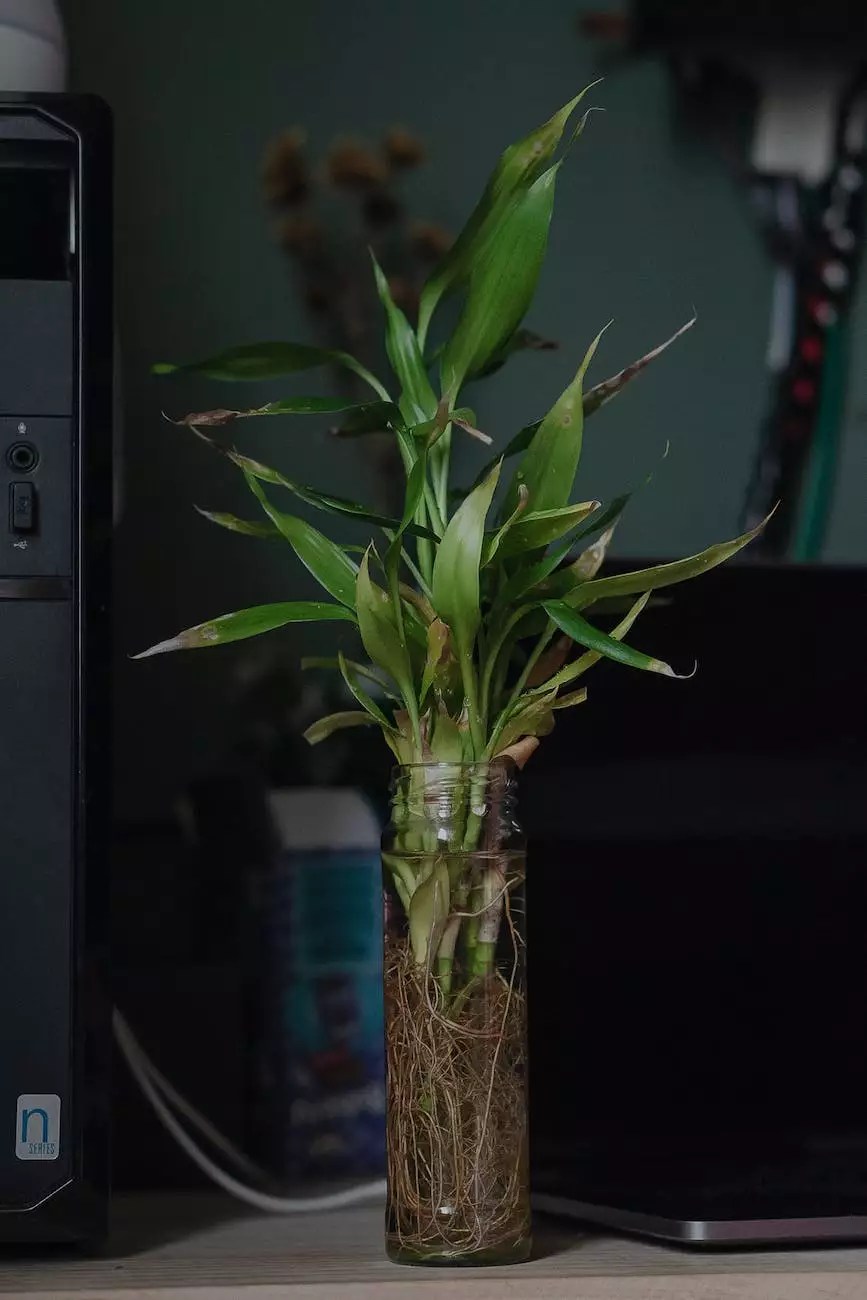 Why Choose Grow Your Own for Your Grow Room Air Filter Needs
When it comes to your indoor garden, maintaining proper air quality is crucial for the health and vitality of your plants. At Grow Your Own, we understand the importance of providing growers with reliable and efficient grow room air filters. With our extensive selection of high-quality air filters, you can trust us to help you create the optimal environment for your plants to thrive.
The Importance of Grow Room Air Filters
Indoor gardening enthusiasts know that effective air filtration is essential for a successful harvest. Grow room air filters offer numerous benefits, including:
Odor Control: Whether you're cultivating aromatic herbs, flowers, or other plants, controlling unpleasant odors is crucial. Our grow room air filters effectively trap and neutralize odors, providing you with a healthier and more enjoyable gardening experience.
Contaminant Removal: Indoor environments can harbor various airborne contaminants such as dust, pollen, mold spores, and pet dander. By investing in a quality grow room air filter, you can significantly reduce these contaminants, improving the overall air quality and preventing potential harm to your plants.
Air Circulation Optimization: Proper air circulation is crucial for maintaining optimal temperature and humidity levels in your grow room. Our air filters not only trap unwanted particles but also help promote consistent airflow, preventing stagnant pockets of air and reducing the risk of mold and mildew growth.
Healthier Plants: By ensuring clean and purified air, grow room air filters can contribute to healthier plants with stronger immune systems. This, in turn, reduces the risk of diseases, pests, and other common plant problems.
Explore Our Wide Range of Grow Room Air Filters
At Grow Your Own, we offer a diverse selection of grow room air filters to cater to the specific needs of different growers. Whether you have a small grow tent or a large-scale indoor garden, our filters come in various sizes and filtration capacities to accommodate your space and ensure optimal performance.
Our inventory includes:
HEPA Filters: High-Efficiency Particulate Air (HEPA) filters are capable of capturing even the tiniest particles, ensuring exceptional air purification. Ideal for growers looking to maintain the cleanest possible environment.
Carbon Filters: Carbon filters are effective at removing odors and volatile organic compounds (VOCs). They are perfect for growers who require odor control and want to maintain a discreet indoor garden.
Hybrid Filters: Combining the benefits of both HEPA and carbon filters, hybrid filters provide comprehensive air purification for growers who prioritize both odor control and contaminant removal.
Pre-Filters and Replacement Filters: To maximize the lifespan and efficiency of your grow room air filter, we also carry pre-filters and replacement filters. Regularly replacing these components ensures consistent filtration performance and extends the overall lifespan of your filter.
Tips for Selecting the Right Grow Room Air Filter
Choosing the right grow room air filter is essential to meet the unique requirements of your indoor garden. Consider the following factors:
Size of Your Grow Room: Measure the dimensions of your grow room to determine the appropriate filter size. Proper sizing ensures efficient air filtration throughout your space.
Airflow Capacity: Consider the airflow requirements of your ventilation system. Ensure that the filter you choose can handle the volume of air being circulated in your grow room.
Grow Room Environment: Assess the specific conditions, including temperature and humidity levels, as these factors can influence the effectiveness and lifespan of your air filter.
Budget: Set a budget range and explore options within that range. Keep in mind that investing in a high-quality air filter can lead to long-term cost savings by preventing plant diseases, reducing pest infestations, and increasing overall crop yield.
Trust Grow Your Own for Your Grow Room Air Filter Needs
At Grow Your Own, we are dedicated to providing growers with top-notch products and exceptional customer service. When it comes to grow room air filters, our commitment to quality, performance, and reliability sets us apart. Shop our extensive selection today and take the first step towards optimizing your indoor garden's air quality.