Propogation - Grow Your Own
Sep 23, 2019
Products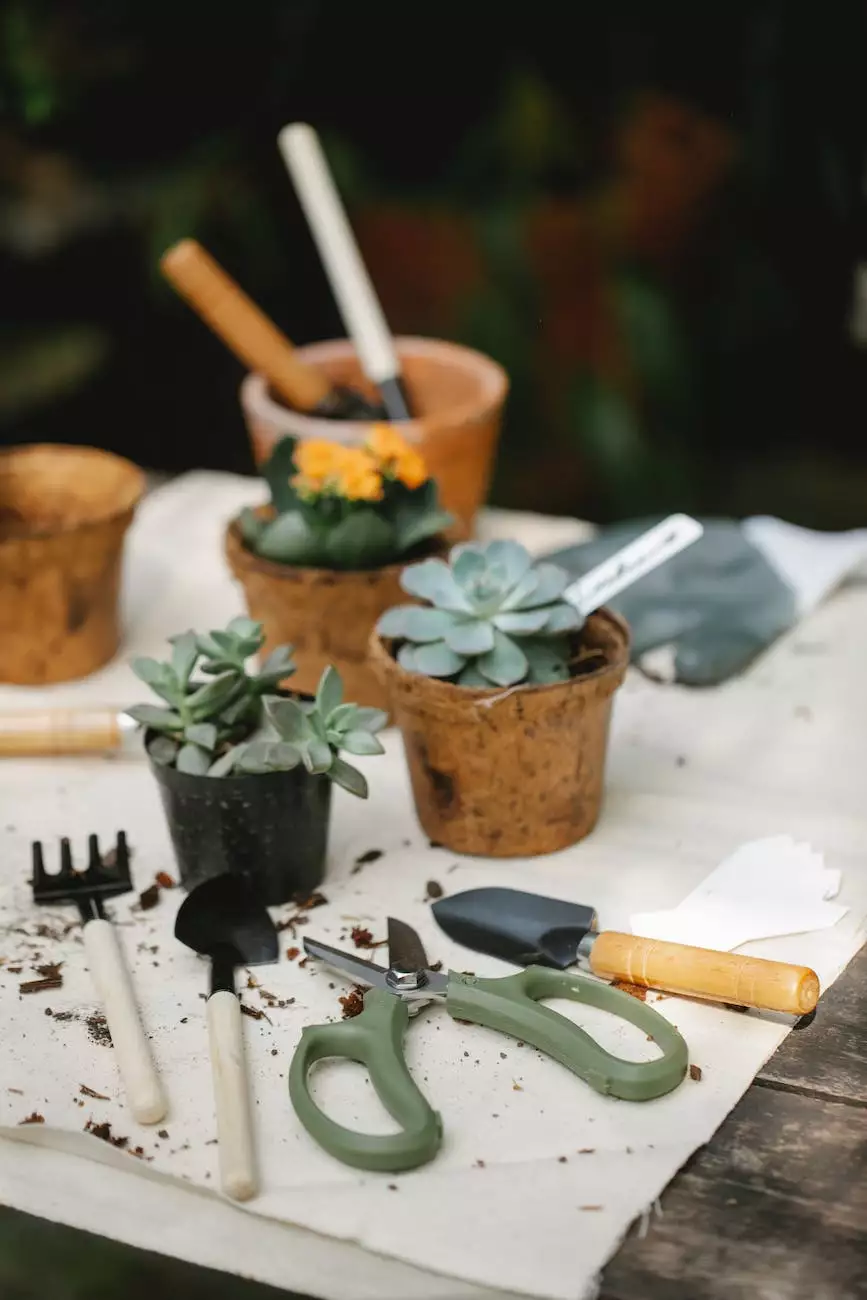 Introduction to Propagation
At Grow Your Own, we understand the importance of propogation in gardening and nurturing healthy plants. Whether you're an experienced gardener or a beginner with a green thumb, our selection of propogation products will help you create a thriving garden filled with beautiful and diverse plants.
High-Quality Propogation Supplies
Our eCommerce store offers a wide range of propogation supplies to meet all your gardening needs. From seeds to cuttings and grafting, we have everything you need to start your own garden from scratch or expand your existing plant collection.
Seeds
Seeds are the starting point of any successful garden. At Grow Your Own, we offer a vast selection of high-quality seeds, including heirloom, organic, and rare varieties. Whether you're looking to grow flowers, vegetables, or herbs, our diverse seed collection has something for everyone.
Cuttings
Propagation through cuttings is a popular method to grow new plants with identical traits to the mother plant. We offer a wide selection of cuttings, including softwood, hardwood, and semi-hardwood, allowing you to propagate your favorite plants with ease.
Grafting Supplies
Grafting is a technique used to combine different plant varieties, resulting in unique and often stronger plants. Our collection of grafting supplies includes grafting knives, tapes, and rootstocks. Explore our range to experiment with different grafting techniques and create your own hybrid plants.
The Benefits of Propagation
Propogation offers many benefits to gardeners at all levels of expertise. Here are some of the key advantages:
Diversify Your Garden
With propogation, you can easily expand your plant collection and introduce a diverse range of species to your garden. From vibrant flowers to exotic fruits, the possibilities are endless.
Save Money
By growing your own plants from seeds or cuttings, you can save a significant amount of money compared to buying mature plants from nurseries. This is especially beneficial for avid gardeners and those looking to revamp their outdoor spaces on a budget.
Preserve Rare Varieties
Propogation allows you to preserve and propagate rare plant varieties that may not be easily available in commercial nurseries. By doing so, you contribute to the preservation of unique plants and help maintain biodiversity.
Develop Gardening Skills
Engaging in propogation techniques enhances your gardening skills and deepens your understanding of plant biology. It offers a rewarding and educational experience, allowing you to witness the miracle of growth and nurture plants from their earliest stages.
Start Propogating with Grow Your Own
At Grow Your Own, we are passionate about empowering gardeners to unlock their full potential. Our propogation products are carefully curated to ensure exceptional quality, reliability, and successful results. Shop with us today and embark on your propogation journey.
Why Choose Grow Your Own?
Extensive selection of high-quality propogation supplies
Certified organic and heirloom seeds for eco-conscious gardeners
Expert advice and guidance from experienced gardeners
Competitive prices and regular discounts
Fast and reliable shipping
Responsive customer support for any queries
Stay Connected with Grow Your Own
Subscribe to our newsletter to receive gardening tips, exclusive offers, and updates on new arrivals. Connect with us on social media to join a community of like-minded gardening enthusiasts and share your propogation success stories.
Conclusion
Propogation is an essential skill for any gardener looking to expand their plant collection, experiment with unique varieties, and save money. With our wide range of high-quality propogation supplies, Grow Your Own is your ultimate destination for all your gardening needs. Shop now and embrace the joy of propogating your own plants!