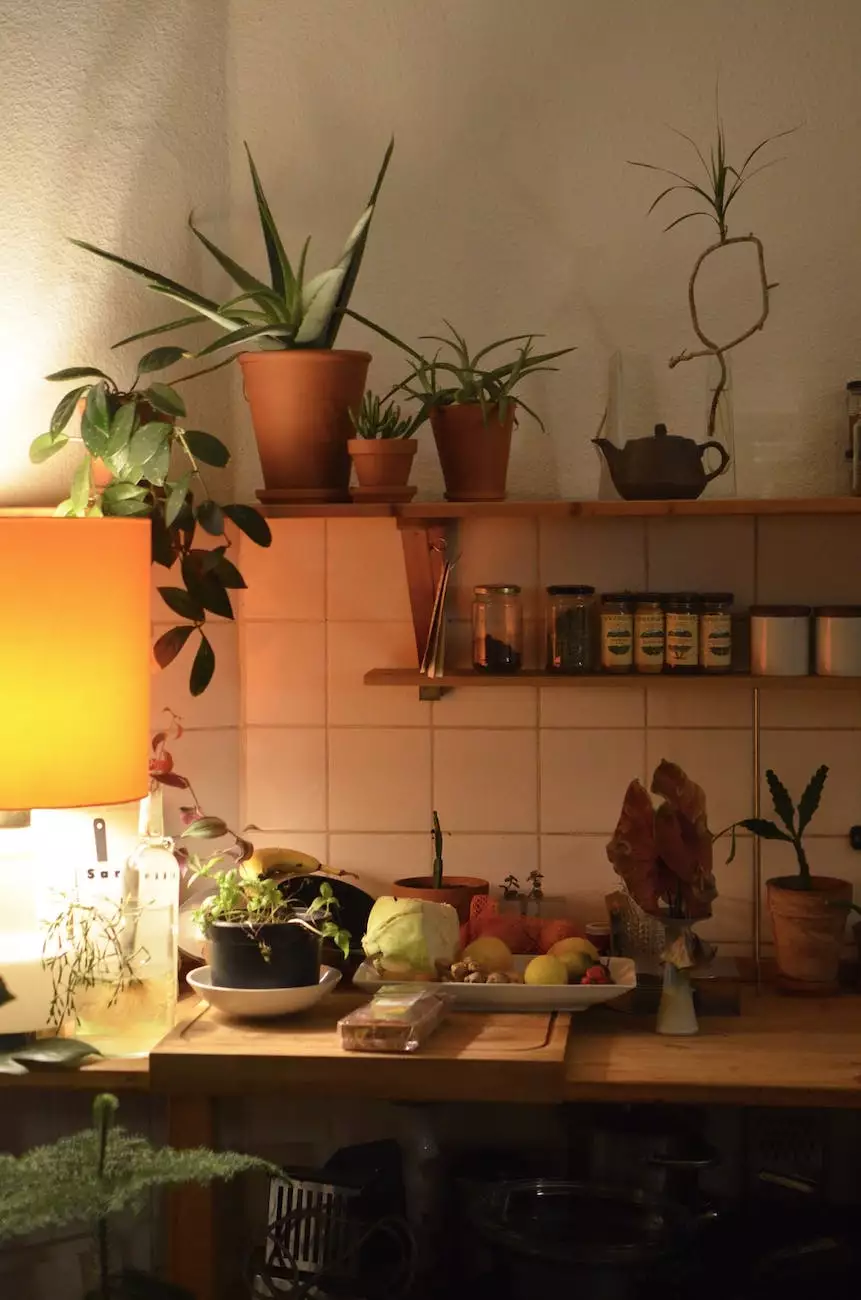 Enhance Your Gardening Experience with BioAg CytoPlus
Welcome to Grow Your Own, the leading provider of top-notch organic gardening products. We are delighted to introduce you to our exceptional product, BioAg CytoPlus. Designed to amplify your plant's growth and overall health, BioAg CytoPlus is a revolutionary plant growth additive that will transform your gardening experience.
Why Choose BioAg CytoPlus?
When it comes to optimizing your plants' growth, you need a reliable and effective solution. BioAg CytoPlus stands out from the competition for numerous reasons:
Unparalleled Plant Growth: BioAg CytoPlus is formulated using advanced biotechnology that taps into the natural power of cytokinins. These plant hormones promote cell division, boost root development, and enhance overall plant vigor. Witness your plants flourish like never before.
Organic and Sustainable: As avid gardeners ourselves, we understand the importance of caring for the environment. BioAg CytoPlus is derived from premium organic ingredients, ensuring a safe and sustainable gardening experience without compromising on results.
Improved Nutrient Uptake: With BioAg CytoPlus, your plants will maximize their nutrient absorption, unlocking their full potential. This promotes healthier foliage, stronger roots, and increased resistance to stressors, such as pests and disease.
Increased Yield and Quality: By incorporating BioAg CytoPlus into your gardening routine, you can expect bountiful harvests of superior quality. This natural growth enhancer optimizes flower and fruit development, leading to tastier produce and more vibrant blooms.
User-Friendly: Our team at Grow Your Own understands that gardening should be enjoyable and hassle-free. BioAg CytoPlus is easy to use and compatible with various growing systems. Simply follow the instructions, and let the product work its magic.
How to Use BioAg CytoPlus
Utilizing BioAg CytoPlus is a breeze. Follow these simple steps to unlock the true potential of your plants:
Prepare: Dilute BioAg CytoPlus with the recommended amount of water. Refer to the packaging for specific instructions tailored to your plants' needs.
Apply: Thoroughly water your plants with the BioAg CytoPlus solution, ensuring complete coverage of the roots and foliage.
Observe: Sit back and watch your plants thrive. Observe the remarkable transformation as they grow stronger, healthier, and more resilient.
Repeat: For optimal results, incorporate BioAg CytoPlus into your regular plant care routine. Consistency is key in achieving long-term success.
The Grow Your Own Difference
At Grow Your Own, we're passionate about empowering fellow gardeners with the tools they need for incredible results. When you choose us, you'll benefit from:
Unmatched Expertise: Our team consists of seasoned gardeners and professionals who understand the ins and outs of organic gardening. We're here to support you every step of the way.
Premium Quality: We rigorously select and test our products to ensure they meet the highest quality standards. BioAg CytoPlus is no exception, offering exceptional performance and reliable results.
Superior Customer Service: Your satisfaction is our top priority. Have a question or need assistance? Our friendly and knowledgeable customer service team is always ready to help.
Fast and Reliable Delivery: We know how eager you are to get started on your gardening journey. Count on us to swiftly deliver your BioAg CytoPlus straight to your doorstep.
Community and Support: Join our thriving community of passionate gardeners who share tips, advice, and success stories. Together, we can grow and cultivate something truly remarkable.
Unlock the True Potential of Your Plants with BioAg CytoPlus
Don't settle for average results when you can achieve greatness. Invest in BioAg CytoPlus today and witness the transformative effects it has on your plants. Take your gardening to new heights with Grow Your Own, your trusted partner in organic gardening. Order your BioAg CytoPlus now and unleash the unmatched power of nature.