BUD-XL: Boost Your Cannabis Harvest with Grow Your Own
Dec 8, 2017
Products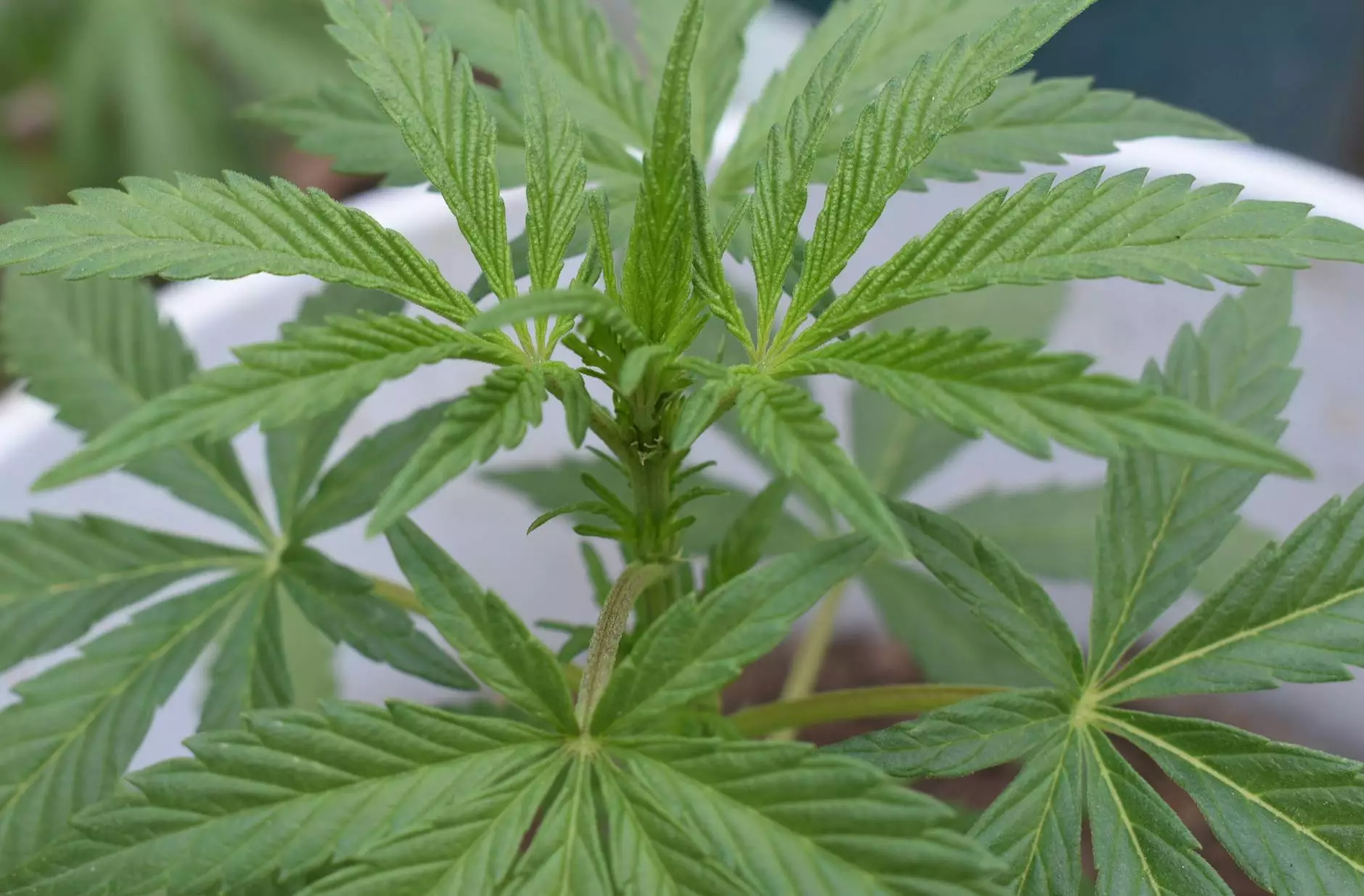 The Ultimate Solution for Bigger and Better Yields
Welcome to Grow Your Own, the leading provider of premium cannabis cultivation products. In our constant pursuit of supporting growers achieve outstanding results, we are proud to introduce you to our revolutionary product - BUD-XL. Whether you are a professional cultivator or an avid home grower, BUD-XL is the ultimate solution for maximizing your cannabis yield.
Why Choose BUD-XL?
When it comes to optimizing your cannabis harvest, BUD-XL takes your cultivation game to a whole new level. Our advanced formula is scientifically engineered to stimulate explosive growth, enhance nutrient uptake, and maximize both the size and quality of your buds.
Unleash Explosive Growth
BUD-XL contains a unique blend of natural compounds and plant extracts that work synergistically to provide your cannabis plants with the ideal conditions for explosive growth. By promoting cellular division and expanding the number of flowering sites, BUD-XL ensures that your plants reach their full genetic potential.
Enhance Nutrient Uptake
One of the biggest challenges for any grower is delivering nutrients effectively to the plant roots. BUD-XL tackles this problem by improving nutrient uptake through enhanced root development. The specialized formula encourages root branching, strengthening the plant's ability to absorb water and nutrients, resulting in healthier and more prolific growth.
Maximize Bud Size and Quality
As an experienced grower, you know that size and quality are crucial factors when it comes to cannabis buds. BUD-XL excels in this domain as well. By boosting the production of essential oils and terpenes, our formula enriches the aroma, flavor, and potency of your flowers. Additionally, BUD-XL supports the development of dense, resinous buds, ensuring a bountiful harvest every time.
How to Use BUD-XL
Using BUD-XL is simple and straightforward. Follow these steps to unlock the full potential of your cannabis plants:
During the flowering stage, when your plants start forming buds, mix 2ml of BUD-XL per 1 liter of water.
Make sure the solution is well-mixed and adjust the pH level if necessary to ensure optimal uptake.
Water your plants as usual with the BUD-XL solution. Ensure proper drainage to avoid overwatering.
Continue applying BUD-XL throughout the remainder of the flowering stage until harvest for maximum benefits.
It's important to note that BUD-XL is compatible with all common growing mediums and hydroponic systems. With its user-friendly application and unmatched effectiveness, BUD-XL has become the go-to choice for many successful growers worldwide.
Unlock Your Cannabis's Full Potential with BUD-XL
If you desire bigger, denser buds with exceptional aroma and potency, BUD-XL is the answer. At Grow Your Own, we are committed to providing top-of-the-line products that deliver outstanding results.
Order your BUD-XL today and experience the transformation of your cannabis garden. Join countless growers who have elevated their harvests to new heights with BUD-XL, the industry's leading bud enhancer. Let your cannabis flourish under our expertly crafted formula and take pride in your exceptional yield.
Grow Your Own - Empowering growers, one harvest at a time.